Wizz OXI Powder Fabric Stain Remover (Vanish Dupe) Review
|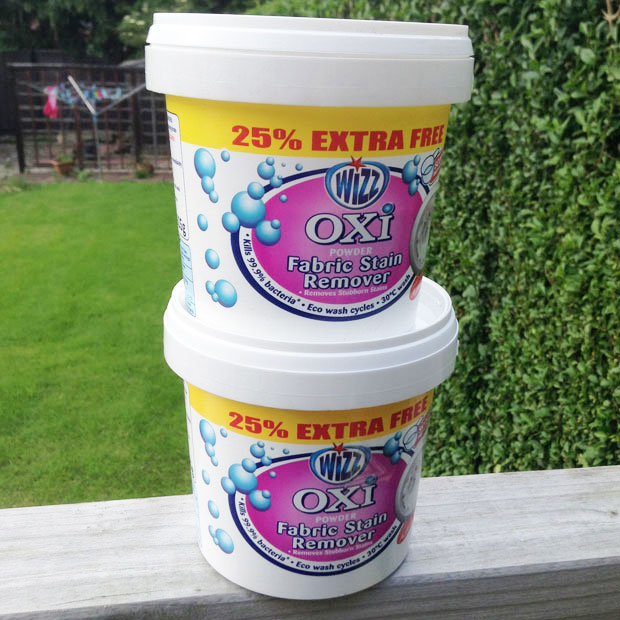 Wizz OXI Powder Fabric Stain Remover (Vanish Dupe) Review
Here is the reason I go to Poundland every now and then! I go to stock up on Wizz OXI Powder Fabric Stain Remover. Stain removers are a must when you have babies and children and this is a very good Vanish dupe but for almost a fifth of the price! This costs only £1 in Poundland (of course!). The active ingredients are the same as in Vanish and this as been proven to be just as good in comparison tests.
I first bought this after a white bra of mine got stained by a new red t-shirt that I'd worn over it and this sorted that out. Now a year later I'm using this in every wash and there are no traces after all those baby stains (poop, sick, breast milk, baby food + my spilled drinks and dinners…). This stuff really works and I buy a few tubs every time I walk past a Poundland.
If you are using Vanish, go and swap to this and save yourself a small fortune! It's the same stuff if a differently decorated tub and much cheaper!