4 Types of Flooring That Are Easier To Maintain
|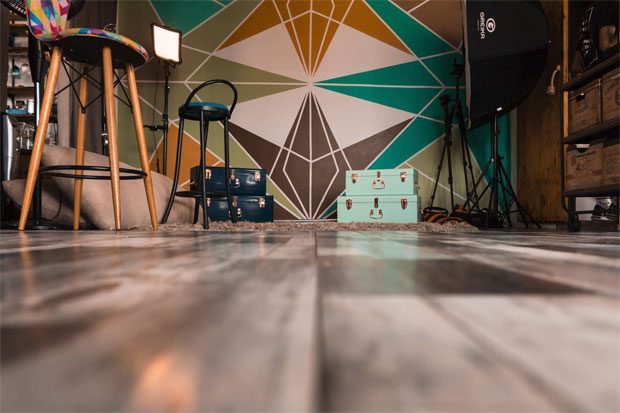 4 Types of Flooring That Are Easier To Maintain
Maintaining the floors of your house is just as important as installing new floors. So, why not go with the option of low-maintenance flooring options. Some floors require a lot of maintenance and, honestly, maintenance is time consuming and requires a lot of money as well. Having floors which are easy to maintain and rough-and tough, can make life a lot easier. You will spend less time on the floors and there will be less hassle as well. Here are some of the best low-maintenance options for flooring, if you want to renew what you've got. When it comes to flooring for a family, maintenence is one of the most important factors.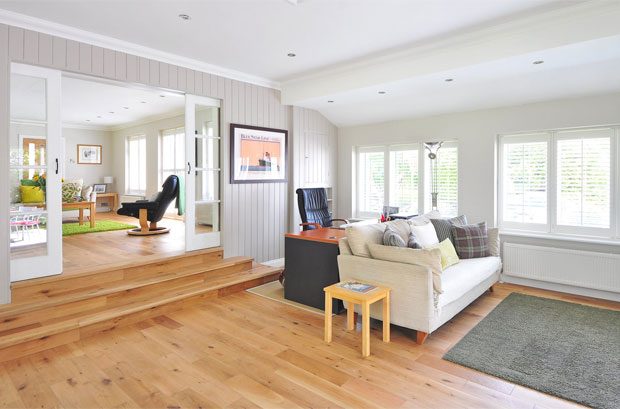 Wooden Flooring
This option is a classic choice among a lot of people. Wooden flooring is easy to clean, easy to maintain and there are no extensive caring procedures involved to keep it in tiptop condition. The best color option to go for in wooden flooring would be a light-colored wood. Light colored wood camouflages dust, debris and wool very easily. It looks clean almost every time, and there is no extensive maintenance. A yearly or biannual polish and varnish is enough for wooden flooring to look brand new again. It is also very easy to install, and it takes very little time to fix wooden flooring. You can also paint wooden flooring white or another colour that would suit your home.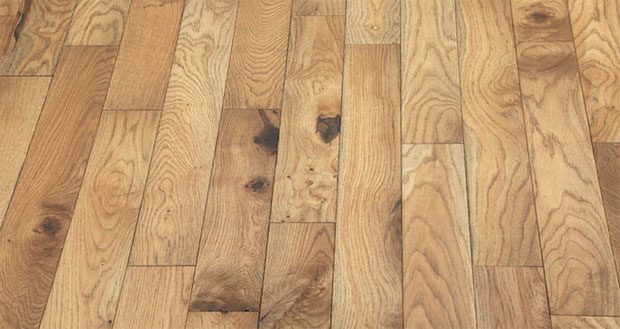 Vinyl Flooring
Vinyl flooring is also a very good option, if you are a fan of shiny and lustrous floor appearance. Vinyl flooring is available in an array of colors and patterns, which can go with any décor, according to your interior. It is also much cheaper than ceramic flooring and it is also very easy to install, unlike ceramic or tile flooring. Vinyl flooring is also very easy to clean. You can easily clean it with a wet mop or a vacuum cleaner. Light colored vinyl floors will be more resistant to dirt and dust. If you want ceramic-like flooring without breaking the bank, then vinyl is the way to go.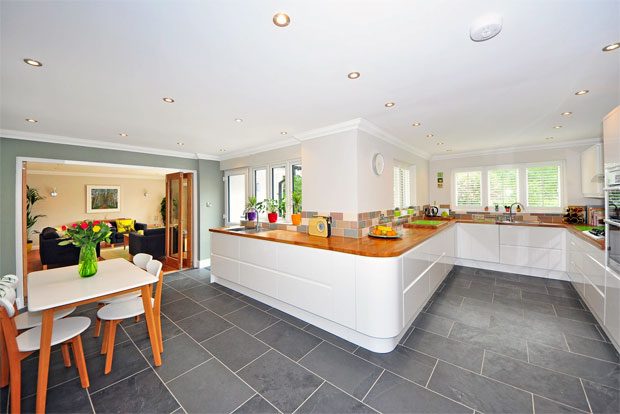 Tile Flooring
An expensive, but everlasting option to go for is tile flooring. Tiles are considered to be very luxurious and they add a spark of royalty to the room. But, they are an expensive choice. The reason why is because tile is sold on the basis of size, and the price of one good quality, long-lasting tile, is very high. But, it is very long-lasting, and it is very easy to clean. The best option to go for in tiles is light or pastel colors. The light colors look extremely elegant.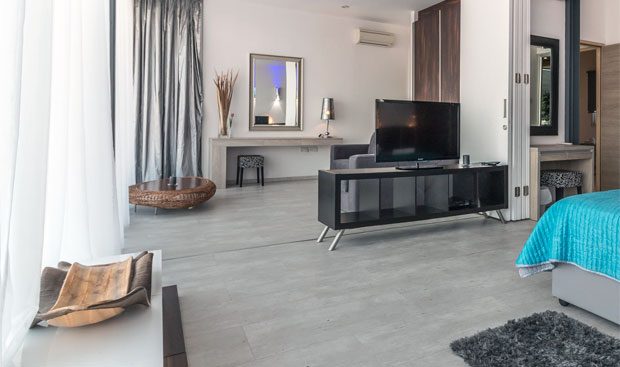 Concrete Flooring
A fool-proof and easy option to opt for, if you are looking for low-maintenance, is concrete flooring. One thing to remember when installing concrete flooring, is that, once it has been installed, it is very hard to remove, and it becomes almost permanent. So, if you are someone who likes to change up their flooring on a regular basis, then concrete floors will not be your cup of tea. But, when it comes to maintenance, concrete floors top all of the floors. They don't need anything, but a damp cloth or mop with a simple cleaning solution.
Guest Article. Contains a sponsored link.