9 Superfoods for Sky-High Dining At Rock Bottom Prices
|
9 Superfoods for Sky-High Dining At Rock Bottom Prices
Leaving for the airport without packing some nutritious treats could see you splurging your money on expensive snacks and giving your blood sugar levels a fright, too.
Holiday Hypermarket, the experts on package holiday deals, asked nutritional therapist Adam Lloyd to curate a list of foods that won't break the bank or let your energy levels crash – you might be surprised by what he recommends.
Adam commented: 'It's normal to grab lots of processed foods when eating on the move, such as sandwiches, sweets and snacks, but this has a big impact on our energy levels.
Most grab-and-go foods are packed with refined carbohydrates, which have had nature's goodness stripped out, so they provide a large and quick burst of energy. But our pancreas responds by pumping out insulin to keep our blood-sugar levels balanced, and these peaks and troughs leave us feeling exhausted and craving more sugary food.
As a double whammy, food bought from service stations, airport shops and on the plane is extra expensive, so holidaymakers are racking up a big bill before their holiday has even started'.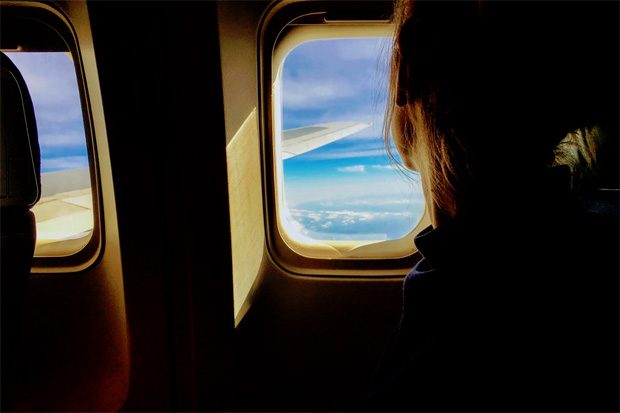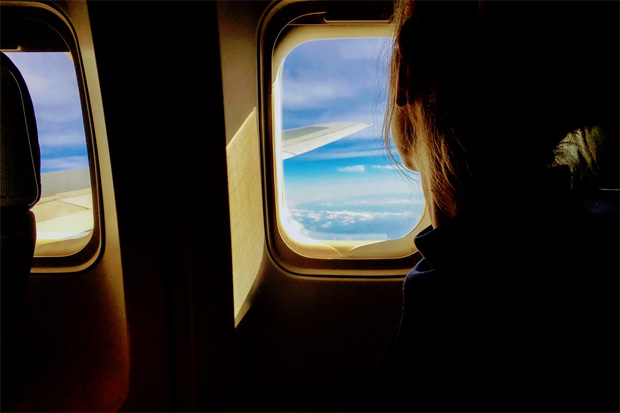 Budget-friendly foods that Holiday Hypermarket recommends:
Apples: They don't just keep the doctor away; they also give a slow and sustained release of energy and give you a good dose of fibre too.
Budget: £2 for six
Bananas: Packing a serious punch of potassium, vitamin B6 and good carbohydrates, bananas are a fantastic energy source that won't break the bank. They leave you feeling fuller, for longer too, so you won't be as tempted to snack on anything unhealthy.
Budget: £1 per bunch
Berries: High in fibre and low in calories, fresh berries are a flavourful way to perk yourself up ahead of a flight. Perfect on their own or a great way to jazz up some natural yoghurt or popcorn, berries will top up your antioxidants as well.
Budget: £3.25 for a 1kg bag of mixed berries 
Brown rice: Brown rice offers slow release energy and the perfect base for tasty flavours. A deconstructed sushi bowl, for example, would give you all the benefits of this heart-healthy carb, while also pepping you up with fresh vegetables, fish and soy sauce.
Budget: £1.50 per 1kg pack
Dark chocolate: Step away from the milk chocolate and grab something a little darker for a more sustained release of energy and higher cocoa ratio. Packed with antioxidants, dark chocolate will get your serotonin pumping too, making you feel extra good as you depart for your holiday.
Budget: £2 per 100g bar
Eggs: Leucine allows your cells to take in more blood sugar and stimulate energy production – and eggs are packed with it. Not to mention fantastic protein that will keep you alert.
Budget: £1 for six eggs
Fish: Omega-3 fatty acids are a secret weapon in the fight against tiredness, which is why salmon, tuna and mackerel are fantastic additions to a rice bowl or simple salad. They'll add a protein punch too, but don't forget to take some gum, for freshening your breath afterwards.
Budget: £1 per tin
Popcorn: The healthier sibling to crisps, popcorn has plenty of fibre in it and a small amount goes a long way in terms of filling you up. Spritzing a low-fat spray on the kernels can make it extra tasty.
Budget: £2 for six 10g packs
Yoghurt: A fantastic source of protein, whether you opt for dairy or non-dairy varieties, natural yoghurt minimises your sugar intake while maximising gentle energy release. Add some fruit for a more filling snack.
Budget: £1 for per 500g pot
As Adam says: 'Creating your own plane picnic has the dual benefit of keeping costs low and your family fully fuelled for the journey ahead.'
Adam Lloyd is a registered Nutritional Therapist (mBANT) and Personal Trainer. He is a registered practitioner with the CNHC (Complementary & Natural Healthcare Council) and is studying a Masters (MSc) in Nutritional Therapy at the University of Worcester.
Collaborative Post.