Scotland's Best Kept Secret: You Can't Miss Aberdeen
|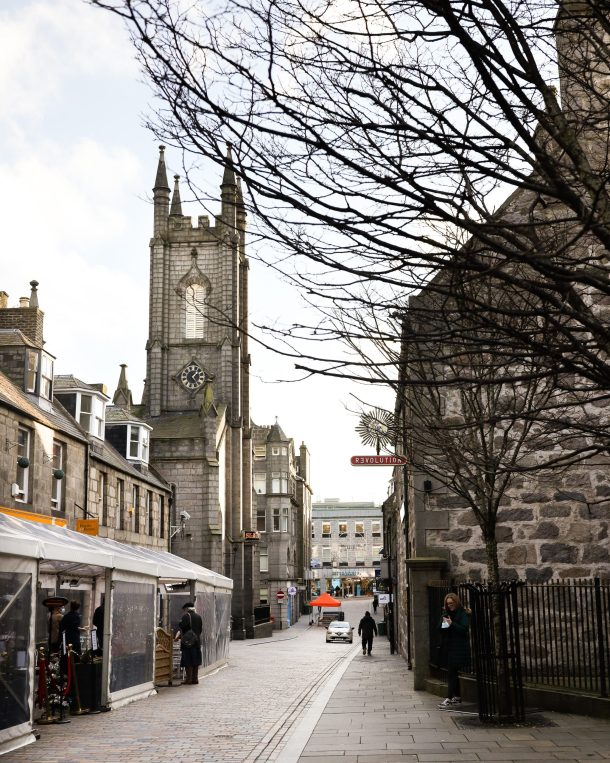 Scotland's Best Kept Secret: You Can't Miss Aberdeen
Aberdeen is a charming Scottish city with a rich cultural heritage and a vibrant modern society. Aberdeen's vintage appearance is largely due to the granite architecture. This building material is durable and adds to the city's reputation for its classic appearance. Aberdeen is a city with a rich history and fascinating stories to tell. If you're visiting Aberdeen and looking to explore, here are the top attractions to include on your itinerary. Just shy of a 3-hour drive, it could be worth enquiring about car hire at Edinburgh Airport for a stress-free arrival into the capital.
With that said, if you're visiting Aberdeen and looking to explore, here are the top attractions to include on your itinerary.
Visitors to the city of Aberdeen should definitely visit the Maritime Museum. The museum tells the story of Aberdeen's rich maritime history and showcases exhibits on fishing, shipbuilding and sailing. The museum even has a model of the city's harbour, which offers a fascinating glimpse into Aberdeen's past. The Maritime Museum is the perfect way to learn more about the city's history, and it allows you to see Aberdeen from a more unique perspective. If you're travelling to Aberdeen, make sure you add the Maritime Museum to your itinerary!
Duthie Park Winter Gardens
Duthie Park Winter Gardens is a place that is not to be missed. With lush, green plant life and gorgeous flowers, it can offer the perfect view for any nature lover. It's the perfect place to take pictures, or just enjoy the scenery and the breathtaking beauty of nature. On top of its natural beauty, the garden is also
incredibly well-maintained, and you'll be sure to enjoy your visit to the gardens. In order to enjoy Aberdeen to its fullest, it is essential that you include Duthie Park Winter Gardens in your schedule.
I'm sure you're familiar with Scotland's history. There are a lot of famous figures in Scottish history you've heard about, like King James IV and Mary Queen of Scots. One of the most iconic historical locations in the country is Slains Castle. The castle was built in the 16th century, and it offers visitors a unique glimpse into the past of this beautiful country. Over the years, the castle fell into some disrepair, but it's still a popular tourist destination, and people have a true appreciation for the historic site. It's free to visit, but donations are gladly accepted helping to support the upkeep of the historic landmark.
The Aberdeen Art Gallery is a must-see for any art lover. The gallery showcases a wide range of art, from ancient pieces to more modern works. The gallery is also home to the largest collection of paintings by Jack Vettriano in the world, and it's definitely worth taking the time to see them. In addition to its art collection, the Aberdeen Art Gallery also hosts a variety of events and exhibitions throughout the year.
Aberdeen's reputation as a cultural hub of the country is well known. More than 80,000 people visit the Aberdeen Art Gallery every year, which gives the city a strong reputation for being able to hold its own in terms of producing world-class art.
Trump International Scotland – Golf Club
As one of the most prestigious golf clubs in the world, Trump International Scotland is definitely worth a visit for any golf enthusiast. This championship
course has hosted a number of prestigious tournaments over the years, and it's clear that it's a favourite destination for many golfers. The course is challenging, but it's also incredibly well-maintained.
Trump International Scotland is a stunning course, and it definitely deserves the top spot on our list. It's challenging, it's well-maintained, and it even has a number of fantastic amenities. Whether you're a professional golfer who wants to have a little fun or you're just getting started with the sport, you'll appreciate the design of this course. You're sure to enjoy your time on the course, which is why we find it so exciting!
The Marcliffe is Aberdeen's most luxurious hotel, and it offers guests a number of fantastic dining options. The restaurant is known for its exquisite seafood, and it's the perfect place to enjoy a delicious meal. The décor is elegant and sophisticated, and the service is impeccable. In addition to its main restaurant, The Marcliffe also has a number of other dining options, including its elegant cocktail bar and live music lounge.
If you're looking for the finest dining experience in Aberdeen, The Marcliffe is absolutely worth a visit. Whether you want to enjoy some delicious seafood or simply treat yourself to an evening out, you'll be sure to enjoy everything this hotel has to offer.
To Finish
Thank you for reading this article! Hopefully it was helpful, and you are now more aware of what makes Aberdeen a charming city. If you're ever planning a trip to Scotland and need some helpful travel tips, refer to this post and remember that you can't miss Aberdeen. Have a safe journey!
You might also enjoy: 4 Awesome Ideas for the Most Unforgettable Road Trip in Scotland
Guest Article.