A Quick Guide to Paring Wine and Cheese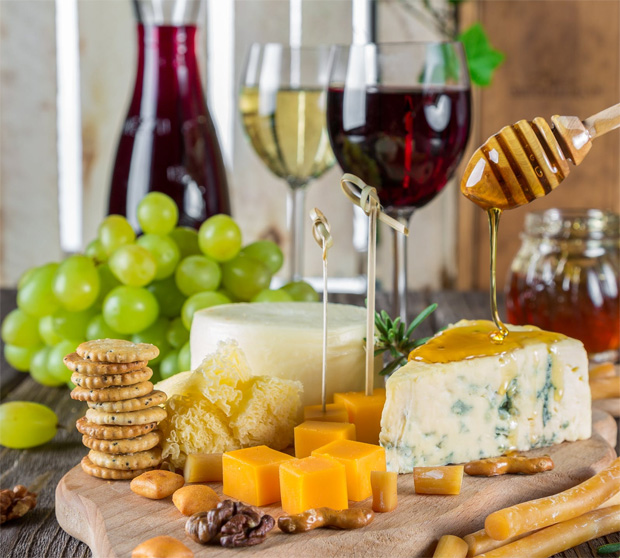 A Quick Guide to Paring Wine and Cheese
One of my favourite treats is enjoying wine and cheese together. It's a simple pleasure that is so perfect and indulgent when you have found a combination of wine and cheese that work well together. The trick is to carefully select wines and cheeses that complement each other to ensure the flavours sing.
Independent Wine have a great thorough guide on how to pair wine and cheese and in this blog post here, I'll share a quick version to how to find the most suitable wines for some of Britain's most popular cheeses.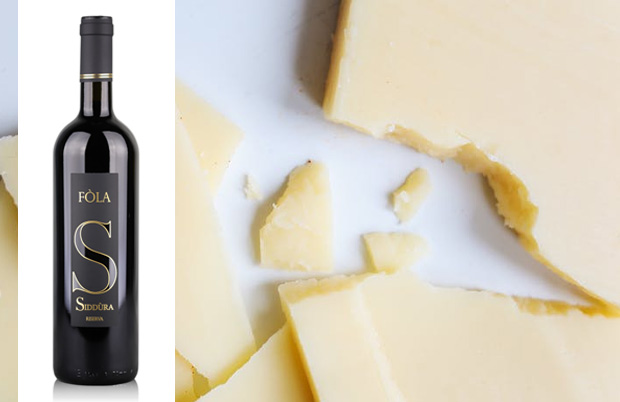 British Cheeses – Cheddar and Stilton
Let's start with a couple of cheeses that are British – Cheddar and Stilton. Cheddar is tangy and salty which makes it easy to partner with most red wines. Its saltiness helps soften the tannins in red wines, making them smoother.
For an everyday cheddar, try Feudi di Guagnano "Le Camarde" which is full-bodied and has lots of velvety tannins and flavours of juicy prunes, pipe tobacco and dried rosemary to make any cheddar taste truly special. For an aged cheddar, something like Siddùra Fòla Riserva which is a full-bodied red wine with ripe black plum flavours and herbs that will go wonderfully with a creamy, salty, vintage cheddar.
For a Stilton, you can't go wrong with Port but if you fancy trying something different, a Moscato d'Asti is a great option too. It's light-bodied, delicately sweet and fizzy and perfectly counterpoints the crumbly and salty cheese.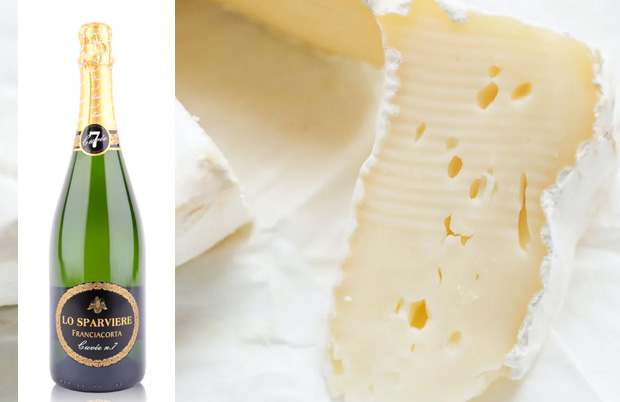 French Cheeses – Brie and Camembert
These are soft and gooey cheeses that are quite similar taste-wise. They're usually earthy and nutty and Camembert is normally stronger tasting. Both cheeses can be successfully combined with red or white wines.
If you prefer red, go for a light and fruity Pinot Noir as a partner to one of these cheeses. The crisp and fruity flavours will cut through the creamy texture of the cheese and complement it well.
Fizz goes very well with these French cheeses and Champagne is a classic option. For an Italian version, go for a Franciacorta with flavours of honey, almonds and toasted bread to pair perfectly with either Camembert or Brie.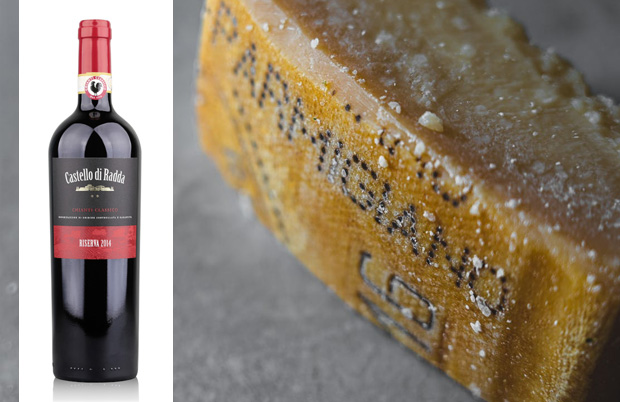 Italian Cheeses – Mozzarella and Parmesan
Mozzarella is such a mild cheese that you need something light to go with it. A light, white wine like a Peter Zemmer Pinot Grigio Riserva Giat makes a great partner. It has delicate fruity flavours and medium levels of acidity that will complement the flavours of Mozzarella or Burrata.  
Italian hard cheese like Parmigiano-Reggiano, Pecorino Romano and Grana Padano are delicious eaten in chunks alongside a glass of wine. They are full of nutty and umami flavours and have a great texture too. You can pair these types of cheeses with either red or white wines. If you go for white, then a Prosecco or a crisp Pinot Grigio are great choices to contrast the saltiness of these Italian hard cheeses. If you opt for a red, go for fruity ones that will bring out the best of these types of cheeses. Castello di Radda Riserva Chianti Classico with Parmigiano-Reggiano is a match made in heaven – a rich wine with flavours of red cherry, aromatic herbs, vanilla, black pepper, tobacco and leather. Sometimes, bold is the best choice for other bold flavours when they complement each other as well as this duo.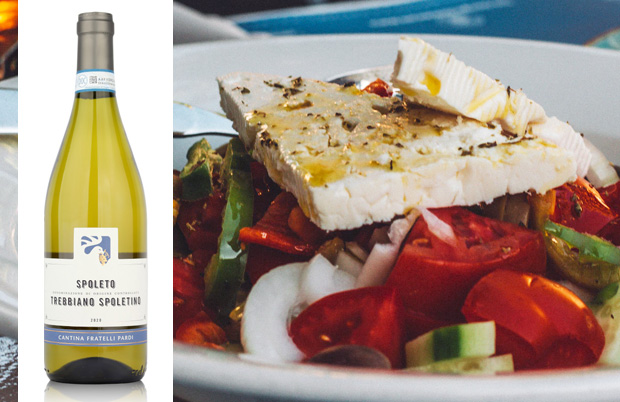 Sheep and Goat's Milk Cheeses
Feta cheese and goat's cheese are full of strong and tangy flavours. They're both soft and crumbly and work best together with white wines with plenty of acidity that help cleanse the palate. Fratelli Pardi Trebbiano Spoletino is a crisp and refreshing wine that works very well with both feta cheese and goat's cheese.
Another popular cheese is Halloumi which is squeaky and very salty. It's delicious alongside red wines but a more interesting choice is to go for a Demarie Sabbia Orange wine which is full of flavours that complement the taste of Halloumi well and is bold enough to stand up to the texture of this cheese.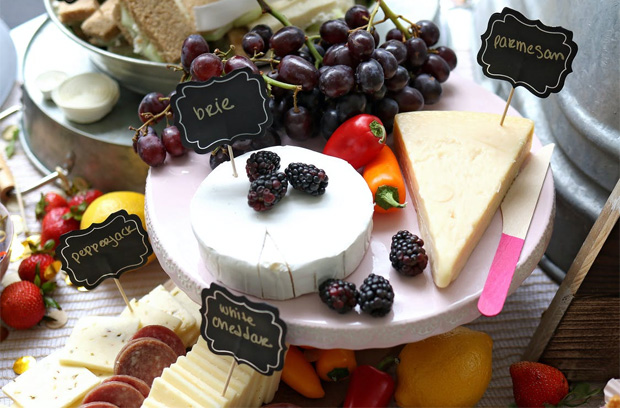 There we have it – a quick guide on how to pair wine and cheese. Who else fancies a cheese and wine tasting session this weekend? I definitely do! Enjoy free next day delivery in the UK with Independent Wine ready for your next cheese and wine feast.
Collaborative Article.