AA Skincare Frankincense & Rose Face Toner Review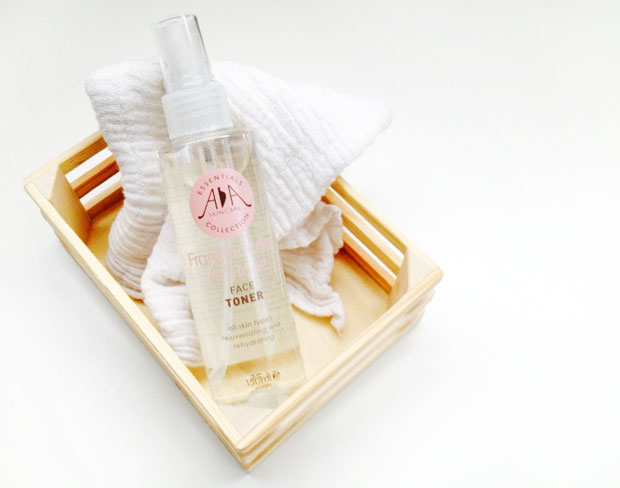 AA Skincare Frankincense & Rose Face Toner Review
I love testing natural skincare products and the latest one in my bathroom cupboard is the Frankincense & Rose Face Toner from AA Skincare. It's a calming and balancing facial toner for daily use. It's such a refreshing product that's toning and hydrating at the same time thanks to the Frankincense water. It smells lovely and lightly of Damask Rose and it feels great on my skin as it prepares it for moisturising.
It's been a while since I've used a toner, but I have missed it. It's a nice way to get rid of the last bits of make-up after cleansing and to prep your skin for your day or night cream. You can also use it to refresh skin in the morning when you get up or throughout the day which has been a great way to use it during the British heatwave that we've had. The spray nozzle is ideal for this!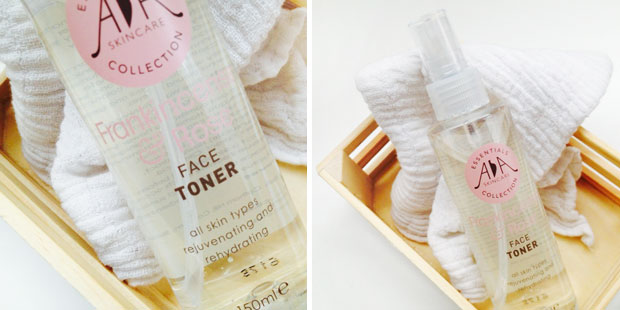 Other than Rose and Frankincense, the toner also contains the following natural ingredients:
Pomegranate which helps to give skin a vitamin and antioxidant boost
Honeysuckle for its anti-inflammatory properties
White Willow Bark to calm and soothe
The toner can help calm skin redness which is great for me. It's a very gentle product that suits all skin types and that can even be used on the delicate eye area. It's a great addition to my skincare regime.
The vegan friendly AA Skincare Frankincense & Rose Face Toner costs £7.98. Buy it here.
I was sent this product for this review. As always, all my reviews are 100% honest and all thoughts and opinions are my own.