AM-Toffeln Swedish Wooden Clog Review
|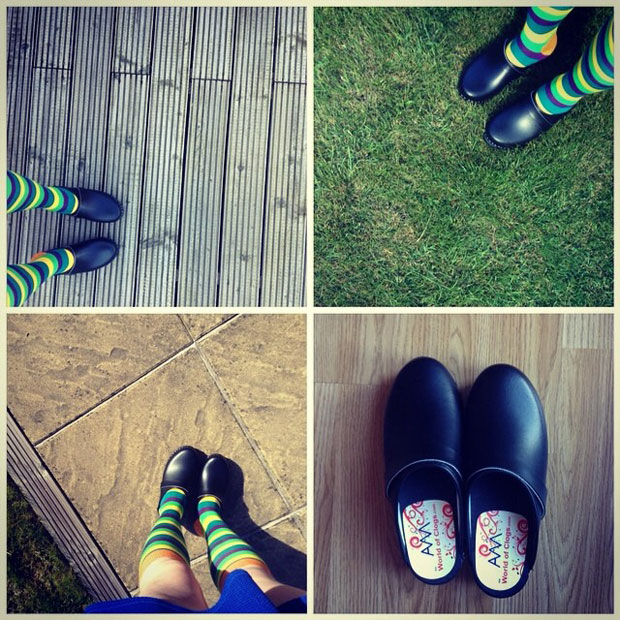 AM-Toffeln Swedish Wooden Clog Review
I've recently bought some wooden and black leather clogs! I've been wanting some shoes that I can easily slip into to get out in the garden to hang washing and to get out the front of the house to get to the recycling or go to the car etc. Something that doesn't require any hands because they are normally full!
I'd been eyeing up these AM-Toffeln Swedish clogs for a while and finally decided to go for it.
I'm very happy with my purchase! The quality seems really good – nice leather and wood and they are very comfy and most importantly for me they are quick and easy to put on and take off. When it comes to sizes they are a bit smaller than most shoes. I usually wear a size 6 (sometimes 5) and I bought these in a 6 and they just fit lengthwise. The leather will probably stretch a bit with time.
A very good pair of shoes that will make my life easier and look like they will last a very long time.
Plus they are quite cute (would work with a cute dress for a BBQ or a picnic) and come in other pretty colours too.
Prices start at £22.90.