Selecting a Denim Skirt You'll Love
|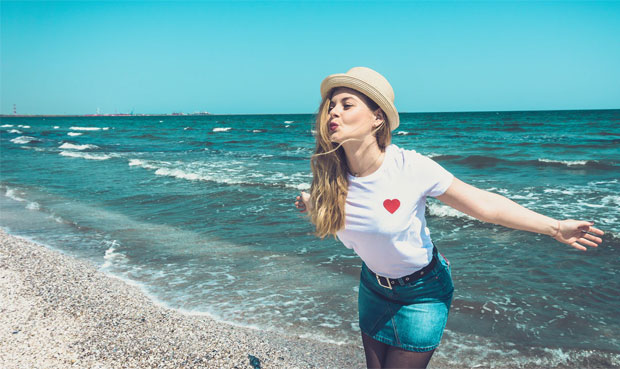 Selecting a Denim Skirt You'll Love
Denim is a fabric that can truly do it all. That is why it's no surprise that it has been popular for so many years. Not only are denim trousers, commonly called jeans, everywhere, but so are denim jackets. Of course, you also cannot forget denim skirts. In fact, owning a denim skirt is almost a necessity, at least if you want to make the most out of your wardrobe.
The only problem with denim is how many styles are available. Since you have so many skirts to choose from, how do you actually make that choice? The answer is you have to take your time and really narrow down your field of options carefully. Here are some tips for selecting a denim skirt you'll love.
Like dresses, skirts come in all lengths. Denim skirts are no exceptions. There are denim-skirts for sale that are as short as can be. There are also plenty of skirts made out of denim that go down to the floor. To choose between them, consider what you intend to wear with your chosen skirt and where you plan to wear the outfit. Also choose a length that flatters your body type.
Venue is perhaps the biggest factor, when selecting a skirt length. For example, a mini skirt is not generally appropriate attire for work. But a second and almost as important factor is footwear, especially if you are thinking of purchasing a maxi denim skirt. That is a floor-length skirt. A floor-length skirt tends to hide footwear almost totally, unless you intend to wear heels. A skirt that shows a bit more lower leg can also help you highlight any other type of footwear you might wish to wear. That makes it a slightly more versatile choice.
Then Consider Color and Wash
Choosing a color and wash you like can also narrow down your skirt shopping options quickly. Do not simply choose your favorite color. Consider the color that will complement the tops and accessories you intend to wear with your new skirt.
Wash comes down to whether you want crisp, bright colored denim or a more faded appearance from the outset. That is a question of personal preference and style. However, you do need to know washed denim has probably already shrunk in production as much as it is going to. Raw (unwashed) denim is likely to shrink a bit after you take it home and launder it.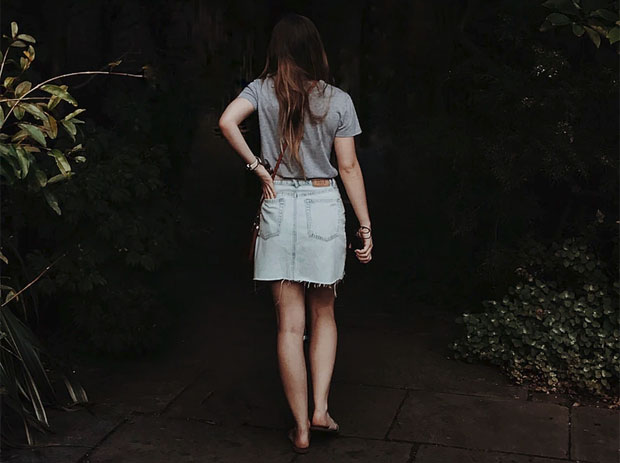 Next, Choose a Comfortable Fit
No matter how good a skirt looks, it does you no good when it does not fit properly. Even if you can get the skirt on your body, that does not mean it is comfortable for you either. To choose a denim skirt with a comfortable fit, remember it may shrink a bit if it has not washed in production. Also, keep in mind a 100 percent denim skirt may not have much give. A denim-polyester or other blend may stretch more.
After That Consider Unique Skirt Features You Want
Denim Skirts can already have unique or unusual features that might catch your eye. For example, they can have asymmetrical hemlines. Their hemlines can also be frayed or otherwise distressed. It is not uncommon to find denim skirts with slits up the side, buttons, snaps, pockets or other features as well.
If you are a crafty person, denim also lends itself well to self-embellishment. In other words, you can add features after you buy the skirt. Embroidery is popular. You can also add patches, buttons or any other "bells and whistles" you want.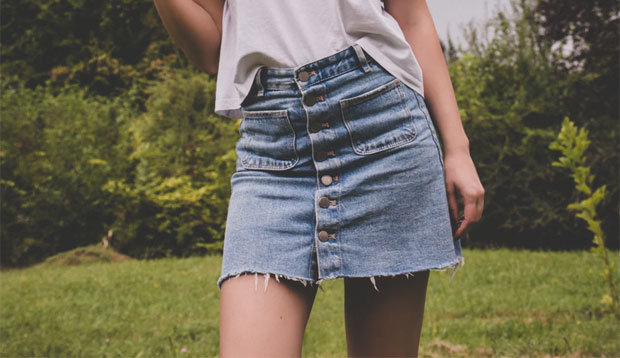 Finally, Add Everything Up with Quality and Price
After you consider each of the above factors, you can start to work toward making a final decision. But that decision still may require some flexibility. If you are faced with multiple skirts that fit your criteria, you need to come up with a deciding factor. Whenever possible, make that quality, not price. Cheaper skirts often have low-quality fasteners and other issues that may cost you more money over time.
Guest Article.