The Best Earrings for Small Ears
|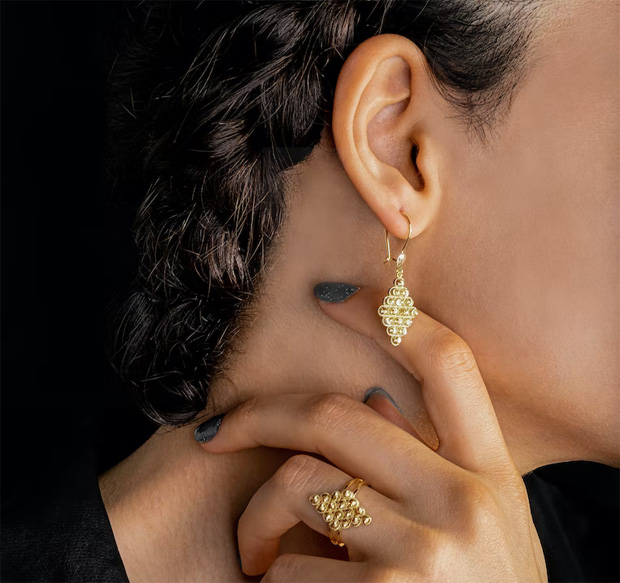 The Best Earrings for Small Ears
If you're a girl with small ears, you've probably noticed that earrings can be a bit of a challenge to buy.
It's not as simple as picking out the best earring design or type and popping them in your ears; there are actually several factors to consider when buying earrings for small ears.
Keep reading for more information on how to find the perfect pair of earrings for small ears.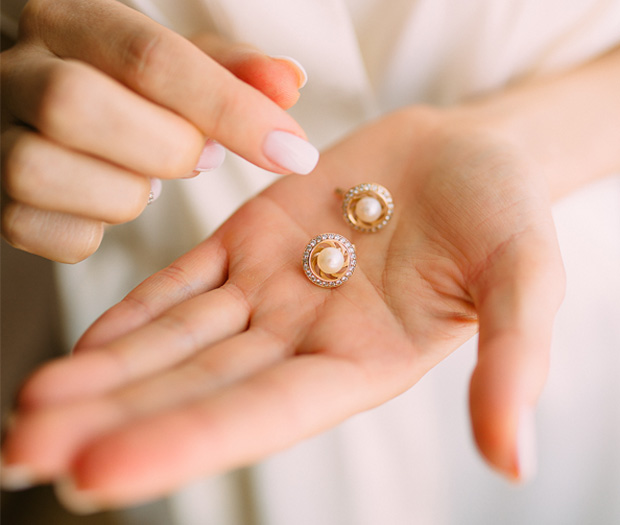 Different Types of Earrings for Small Earrings
When you are shopping for earrings, it is important to know that there are different types. The right earring will make your small ears look their best. Here are some of the most popular styles:
Large studs can make your ears look even smaller than they are. They also tend to slip out of place easily if the backs are too big or heavy.
 A small pair of studs should stay put without any problems. You can select from a wide variety of styles, including simple round ones or more elaborate designs with stones or crystals in them.
Hoop earrings are one of the most popular kinds of earrings out there, but they don't always flatter every face shape or size. If you have small ears, then you may want to choose hoops with thin wires and small diameters so that they don't overpower your face.
A good rule of thumb is to choose hoops with diameters no larger than 1 inch (2.5 cm). Hoops with thinner wires can also help prevent them from sagging down too far on the sides of your head, which happens when hoops get too heavy for their frames.
If you want some drama in your life, look no further than chandelier earrings! These earrings hang from multiple chains or strands of beads so they create an effect similar to a chandelier hanging from the ceiling.
Choose chandelier earrings with shorter strands because they don't weigh down the earlobe as much as longer pieces do.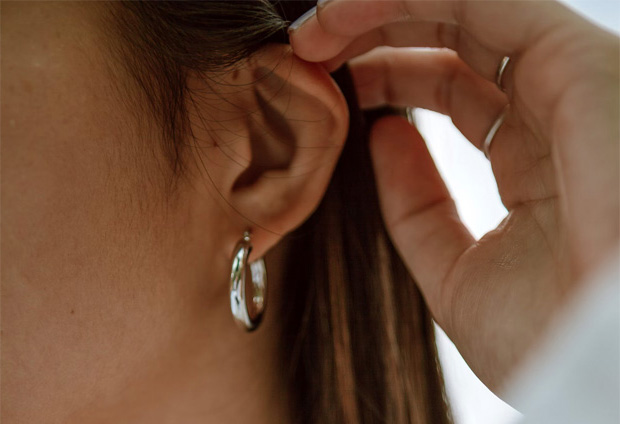 Tips for Choosing the Best Earrings for Small Ears
Try to Stay Away from Heavy Earrings
If you have small ears, you don't want anything too heavy hanging off them as this will make your ears look odd. You should also avoid dangling earrings as they add more weight to your ears and make them look smaller.
Choose simple studs or small hoops instead of chandeliers and drop earrings if at all possible because these types tend to draw more attention towards the face rather than away from it as other types do.
Another way to ensure your earrings fit well is by choosing styles that flatter small ears in general but also work well with their size.
For example, if you like the look of dangles but don't want them hanging down too far from your face, try shorter ones instead. A simple pearl teardrop or diamond drop will still give off the same amount of glamour without weighing down your lobes and making them droop.
Look at The Width of the Post
The wider it is, the less likely it is to slip through your piercing hole. You want one that is thin enough to fit through your piercing hole but not so thin that it will bend or break easily.
Consider clip-on earrings if you don't want to deal with piercing holes at all. These earrings come in many different styles and can be worn by anyone regardless of age or gender identity.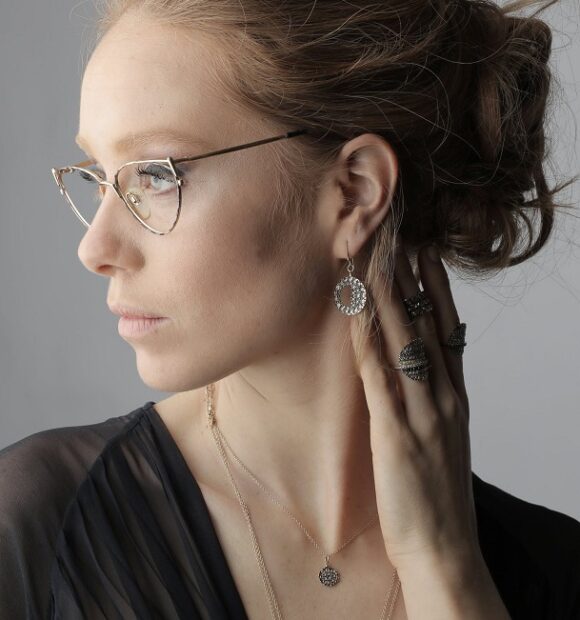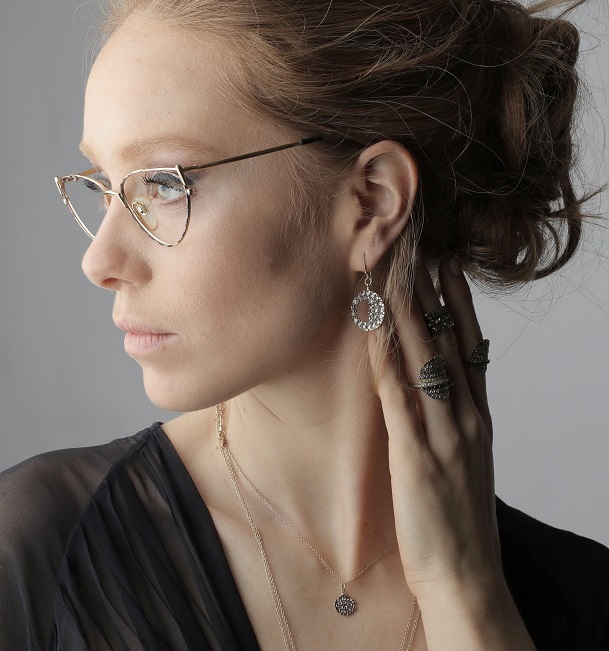 Get Hypoallergenic Earrings If You Got Sensitive Ears
If you have sensitive ears, go for silver or gold earrings because they are hypoallergenic and won't cause irritation or infections like other metals might do.
Gold is definitely pricier than silver but it lasts longer and doesn't tarnish over time so it's worth the investment if you're going to wear them often.
If you're looking for pierced earrings, look for ones that are made from surgical steel or titanium. These metals are safe for sensitive skin and will not cause irritation or infection.
If you're shopping online, look for photos of models wearing the style of earrings that interest you. You can also ask questions about how specific styles look on different body types and face shapes before placing an order.
When shopping in person at a jewelry store, try different earrings so as to pick the right ones for your small ears.
Another way to choose earrings for your small ears is to think about what you'll be wearing them with. If you're going to be wearing them with formal dresses or suits, then consider choosing a pair of studs or huggie earrings that are made from silver or gold. These tend to be more discreet than other materials and styles of earrings, so they won't distract from your outfit.
If you're going to be wearing them with casual clothing, then anything goes.
Guest Article.