A New Year's Resolution Kept – Shoe Shopping With Shoetique
|
A resolution I made a few year's ago was to stop buying cheap, low quality shoes. It seems like a bargain at the time but when they only last a short time it turns out to be quite an expensive habit in the end. I felt like I had grown up (I think this was when I turned 25) and that it was time to be a smart shopper and only choose good quality shoes. I invested in a pair of ankle boots and a couple of Mary-Janes and those shoes are still here and in good condition. I wear them all the time and look after them properly.
My shoe wardrobe is a bit sparse and there are a few types of shoes that I would love to add to it (while still keeping my resolution). I heard that Shoetique were having a huge January sale (up to 50% off some very big shoe brands) and checked it out. Here are my favourite picks: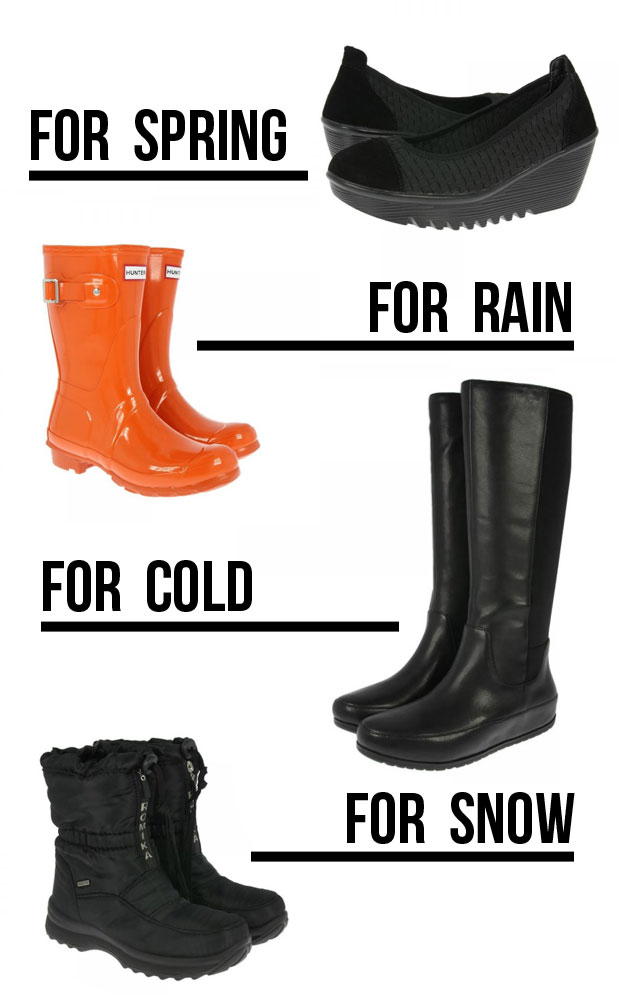 Adesso Shoes Karis Black £27.95 (was £40)

These look like very comfy shoes for when it gets a bit warmer. They would look cute with jeans, shorts or a floaty skirt. I love the chunky sole and the details on the rest of the shoe. Just the right amount of edgy.
Hunter Boots Original Gloss Short Clementine £45 (was £75)

In my whole adult life I have never owned a pair of wellies! Now that I'm a mum it is probably time to invest in some. I'm a sucker for anything orange and plastic so these beauties would be perfect for me. Hunter Boots are supposed to be the best! The price reduction is really good.
FF2™ by FitFlop™ Boots DuéBoot™ Tall Stretch Black £84.95 (was £170)
Simple black boots like these go with anything and make being outdoors in autumn and winter a lot more enjoyable. I don't own any knee-high flat heeled boots so these would make a great addition to my shoe wardrobe. Practical for mums too, since they are made to be really comfortable. Perfect for long walks with the pram or afternoons in the park. The sale price is amazing!
Romika Boots Colorado 118 Black £28 (was £70)

Proper snow boots that are waterproof, wind-proof and very warm for when we spend time in snowy Sweden or for that week when we have snow in the UK! For winter walks, sledging and playing in the snow. These boots are more than half price.
Those are my favourites from the sale. Check out Shoetique's amazing sale here before it ends. If you spend over £40 you get free next day delivery! It's easy to keep my resolution with price reductions like these!
This post is a PR collaboration. I am a paying customer of Shoetique and all recommendations, thoughts and opinions are my own.