Amazing Personalised Gift Ideas to Impress the Woman in Your Life
|
Amazing Personalised Gift Ideas to Impress the Woman in Your Life
Gifts are a great way to show someone that you think about them, care about them and want to make them smile. All gifts that have been carefully chosen with love to suit the recipient are special but there's one way to make these gifts stand out even more – make them personalised!
If you're looking for a gift for that special lady in your life, read on for some amazing personalised gift ideas to impress the woman in your life.
A personalised piece of jewellery
For a special occasion such as an anniversary, birthday, Christmas, or Valentine's Day, you can't go wrong with a piece of jewellery. "Good things come in small packages!" is a famous saying and it's often true. Jewellery is available in lots of different budgets and styles so you're sure to find something suitable. There are companies that specialise in personalised jewellery, engraved with an initial, name or short message to create a unique keepsake to treasure. A locket is a great option as these can be engraved on the outside and have a photo or two on the inside.
A bouquet of your loved one's favourite flowers
Flowers are always a good idea too and a gift that can be arranged to be delivered from anywhere you are. A stylish potted plant or a stunning bouquet of your lady's favourite flowers, beautifully arranged, and delivered as a surprise to her home, or her office, is such a romantic way to show her that you love her. Make sure you create or choose a bouquet with flowers that are special to her and add a card with a thoughtful message too. Roses or orchids are popular flowers, you can find orchid delivery in London online and arrange your surprise gift.
A photo book of your time together
I'm sure you will have lots of digital photos of your time together, but have you got many printed? Take some time to look through your digital memories and find some gems and highlights. Collect your favourite, most treasured memories and make a photo book of these. It's quick and easy to do this online once you have chosen your photos. You can also do this for a particular event in your life together such as a special holiday or your wedding day.
A personalised canvas print
While on the photo theme, a personalised canvas print of one of your most loved photos is a great gift that your partner will love to display at home and enjoy looking at each day. Canvases and other printed and displayed photographs are a great way to remind yourselves about fun times in your life and loving moments with your partner.
A stylish reusable bottle
For an eco-friendly gift that will get lots of use, create a personalised high-quality reusable bottle for your loved one. I personally recommend looking at the brand Ohelo which makes great quality insulated bottles that can be engraved by Engravers Guild with a name or a sweet message that your partner will see every day. These bottles keep drinks hot or cold, have a handy carry loop and a slightly textured surface that feels great in your hands. They come in a range of gorgeous colours.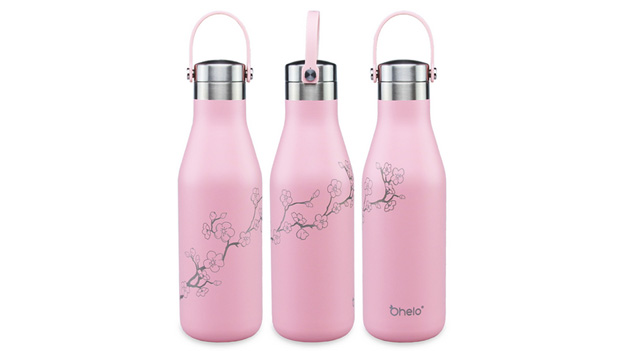 If the woman in your life is into quirky interiors, then a custom neon sign with her name or a word or quote that is special to her is a unique gift. You can get them in all kinds of sizes, fonts and colours to suit the recipient's style perfectly.
A personalised bottle of bubbly!
If your loved one loves a glass of bubbly, then a personalised bottle of Champagne or Prosecco makes a fun gift! You can get your favourite brands of wine with a personalised bottle label with a message to your partner. She's sure to love this and then you can enjoy sharing the bottle together over a romantic evening.
Last but not least, if you can't settle on just one thing, why not make a hamper for your lady? Get a nice box or basket and fill it with your partner's favourite treats like snacks, chocolates, drinks, and pampering products. This is a really thoughtful gift idea that shows that you pay attention to her preferences and that you really care about her.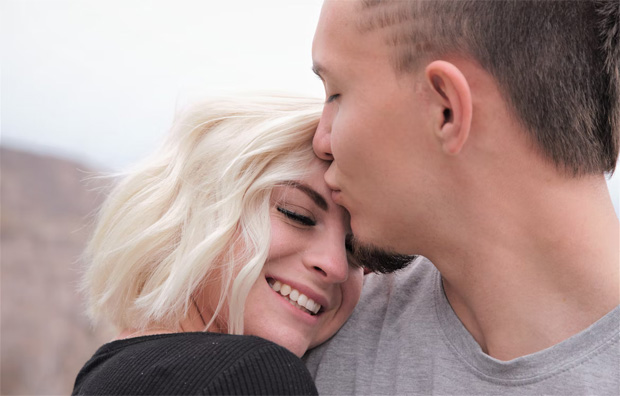 Conclusion
When looking for a gift for that special lady in your life, going down the personalised route is a great way to display your love for her. Personalised gifts are simply extra special and show that you have given extra thought and time into the gift, and this is sure to make her smile! Hopefully the selection of ideas above will have at least a few gift ideas that are perfect for the woman you're buying for.
Collaboration.