Amazing Things to Do When in Michigan
|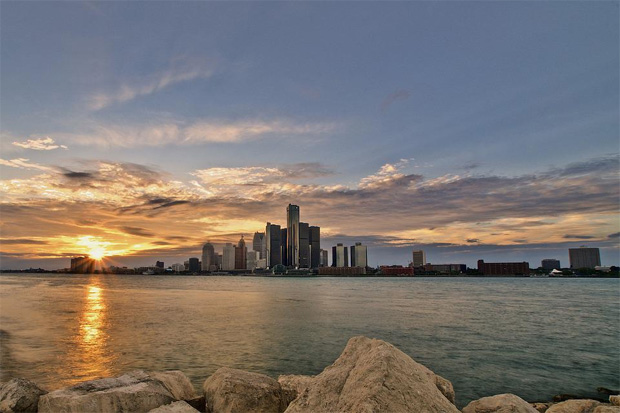 Amazing Things to Do When in Michigan
Michigan is loaded with cool places to visit and things to do. We have both indoors and outdoors! So if you are trying to think of a place to go, Michigan might be the perfect location for your next adventure or amazing Friday night trip.
Traverse City
If you find yourself in Michigan, Traverse City should definitely be on your list of places to visit. This lovely town is situated on the Grand Traverse Bay and is known for its amazing food and wine scene. In addition to being a great place to eat and drink, Traverse City is also home to many fun activities.
Here are some of the best things to do when in Traverse City:
Visit the Dennos Museum Center: This museum is dedicated to art, science, and history. It has a number of permanent exhibitions, as well as rotating temporary ones.
Explore the Grand Traverse Bay: Take a swim, go for a hike, or simply enjoy the stunning views.
Attend the National Cherry Festival: This annual event takes place in July and celebrates all things cherries. There are concerts, parades, and plenty of delicious cherry pie to enjoy.
Sleeping Bear Dunes
There's something about the Sleeping Bear Dunes that just begs to be explored. Maybe it's the miles of pristine sandy beaches. Maybe it's the towering dunes that seem to go on forever. Or maybe it's the fact that this is one of Michigan's most popular tourist destinations for good reason.
Whatever the reason, a trip to Sleeping Bear Dunes is sure to be an amazing experience. And there are plenty of things to do to make the most of your time here.
Here are just a few of the many amazing things you can do when visiting Sleeping Bear Dunes:
Climb the dunes. This is obviously a must-do activity when at Sleeping Bear Dunes. And it's not as difficult as it may look. Just be sure to bring plenty of water and take breaks often if you're not used to hiking in sand.
Swim in Lake Michigan. The water may be cold, but it's oh so refreshing after a long hike up the dunes. And there's nothing like taking a dip in one of the Great Lakes.
Visit the Sleeping Bear Dunes Visitors Center. Here you'll learn all about the history, geology, and ecology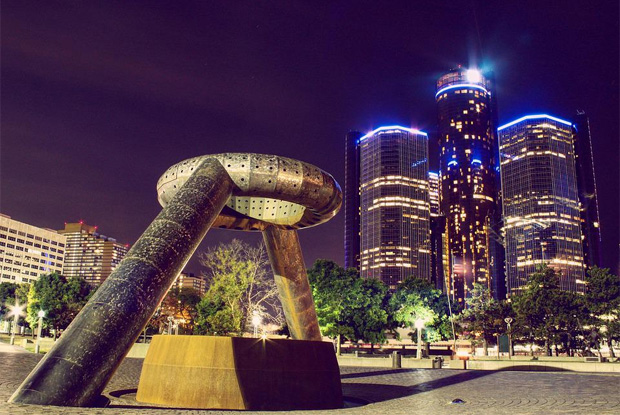 Detroit
If you're looking for amazing things to do in Detroit, Michigan, you won't be disappointed. You'll need a few days here so booking at one of the Detroit hotels is a must. From visiting world-class museums to cheering on your favorite sports team, there's something for everyone in the Motor City.
Start your visit with a stop at the Detroit Institute of Arts, one of the largest and most impressive art museums in the country. Then explore the fascinating history of the city at the Detroit Historical Museum. If you're a fan of Motown music, be sure to check out Hitsville USA, the museum dedicated to the legendary record label.
For a taste of Detroit's vibrant nightlife, head to Midtown or Corktown for some of the best bars and clubs in the city. If you're looking for something a little more low-key, enjoy a leisurely stroll through Belle Isle Park or take a ride on the iconic People Mover.
And of course, no trip to Detroit would be complete without cheering on one of its beloved sports teams. Catch a game at Comerica Park or Ford Field and experience firsthand why Detroit is known as a great sports town.
Kalamazoo
There are so many amazing things to do when in Kalamazoo, Michigan! For starters, you can visit the Kalamazoo Valley Museum, which is a great place to learn about the history and culture of the area.
You can also take a tour of the Kalamazoo Brewing Company, which is one of the oldest breweries in the state. If you're looking for something more active, you can go hiking or biking in any of the many parks in the area.
And of course, no trip to Kalamazoo would be complete without visiting one of the many great restaurants or cafes in town. Whether you're looking for adventure or just wanting to relax and enjoy the scenery, Kalamazoo is the perfect place to be!
Ann Arbor
There are many amazing things to do when visiting Ann Arbor, Michigan. This charming town is home to the University of Michigan, as well as a variety of shops, restaurants, and cultural attractions.
Visitors can enjoy the lively downtown area, or explore the town's many parks and trails. There are also a number of museums and art galleries to enjoy. Whatever your interests, you're sure to find something to love in Ann Arbor!
If you're looking for amazing things to do in Michigan, you won't be disappointed. From the Great Lakes to the Upper Peninsula, there's something for everyone. Whether you're a nature lover, an avid photographer, or simply someone who loves to explore new places, you'll find plenty to keep you busy in Michigan. So what are you waiting for? Start planning your trip today!
Author: Allen Brown.