BabyBjörn Baby Carrier One Outdoors Review
|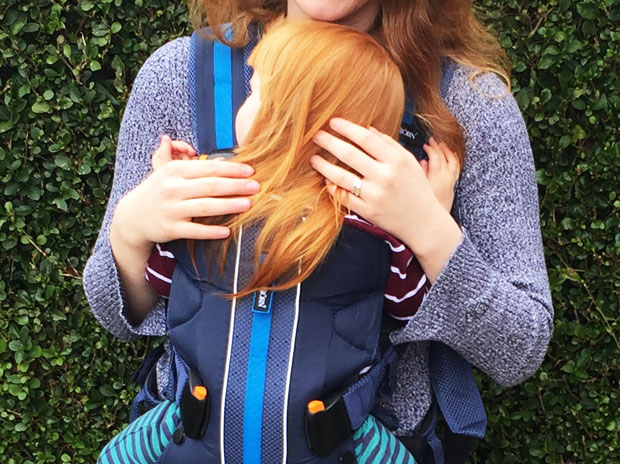 BabyBjörn Baby Carrier One Outdoors Review
For me, a baby carrier is an essential item to have when you have a baby or a toddler. With my two children, I have used the BabyBjörn Baby Carrier One that we love and when I spotted the new version designed for outdoor activities and adventures, I had to try it too.
We love spending time in nature together as a family and this year we are planning to go on even more outdoor adventures together as the girls are a more suitable age for exploring.
We have a toddler who loves to walk but who still needs a daytime nap most days and gets tired legs after a while. We still have to take a pushchair or a baby carrier on most outings for when she gets tired.
Hiking is something we'll be doing a lot this year and not all terrain is suitable for toddlers either so then a baby carrier will be a great safe place for our youngest too.
BabyBjörn Baby Carrier One Outdoors – An ergonomic baby carrier for families who love outdoor activities.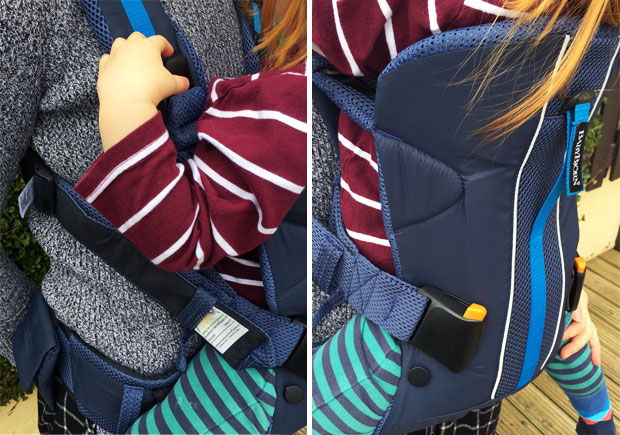 The BabyBjörn Baby Carrier One Outdoors is very similar to the original BabyBjörn Baby Carrier One but one big difference is the materials it's made of.
The BabyBjörn Baby Carrier One Outdoors is made from materials that can cope with any weather — they are water-repellent and moisture-wicking to keep both the parent and child comfortable. They are dirt-resistant and wipe clean too. The inside is made of super-soft mesh fabric that's kind to your baby's delicate skin.
I love the materials used on the Outdoors version! They feel cooler and airier than the original which is great for when you're on the go and the weather is warm! It also means it will dry faster after rain or washing. You can machine wash it at 40 degrees with a mild detergent.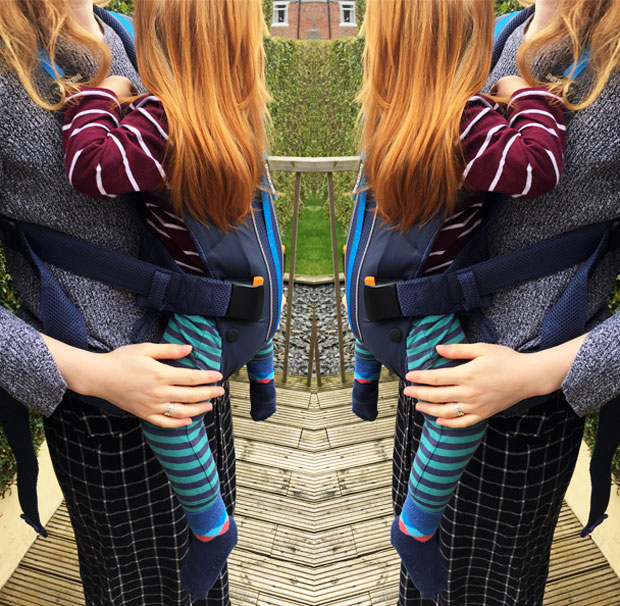 It's an ergonomic baby carrier ideal for family days out but can also be used at home, of course. It's suitable from newborn to approximately 3 years (min. 3.5 kg/53 cm, max. 15 kg/100 cm) and you can easily switch between several front and back carrying positions.
You can carry your toddler on your back from around 12 months. My toddler only likes going on the front and I think this is because it's cosier to sleep like this and that's what she usually does in the baby carrier. It's really easy to swap to back-carrying mode.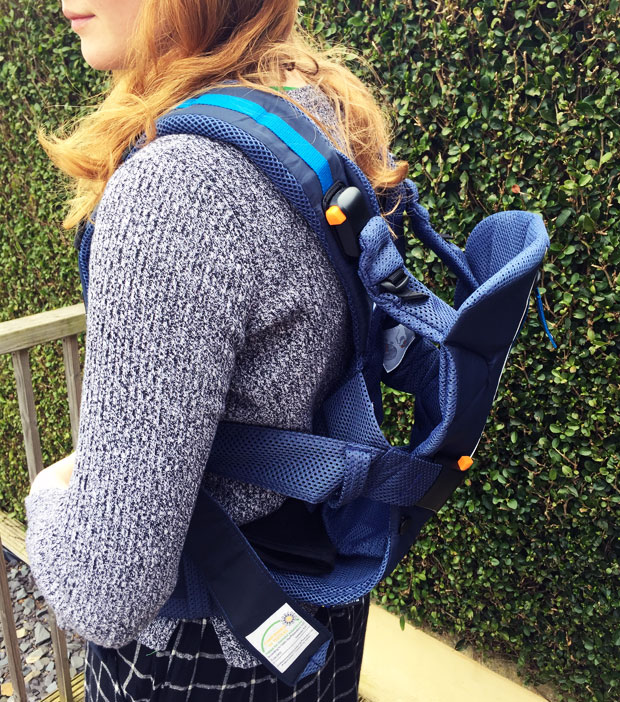 The International Hip Dysplasia Institute has tested Baby Carrier One Outdoors and acknowledges it to be "hip-healthy" which means that the baby carrier provides the correct support to your child's hips and encourages good hip joint development, which is especially important in your child's first months. The seat is fully adjustable to ensure comfort and the ergonomic position of your child's hips.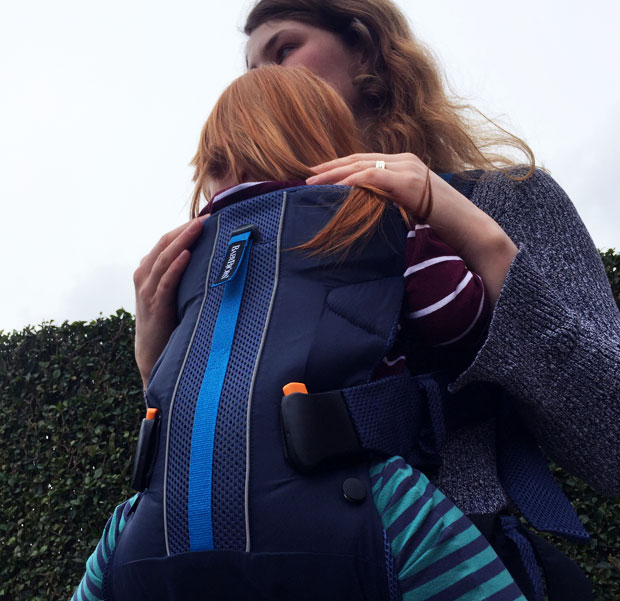 Adjusting the baby carrier in general is really quick and simple which is great if you and your partner often take turns to wear the baby carrier. The baby carrier has a sturdy waist belt and padded shoulder straps for comfort. I find it very ergonomic and comfortable to wear!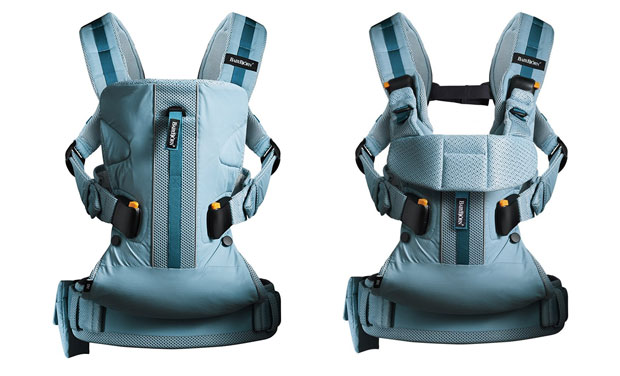 The carrier has a two height positions. The upper one is for newborns so that you can carry your new baby close to your face — the recommendation is that he or she is close enough for you to kiss the top of their head. The baby carrier has a flexible but sturdy head support to help your newborn baby until they have sufficiently strong neck muscles to hold their head up. You can fold this down when carrying an older baby and when they're facing outwards. It's quite cosy to keep it up for my toddler when she's napping in the baby carrier facing my chest.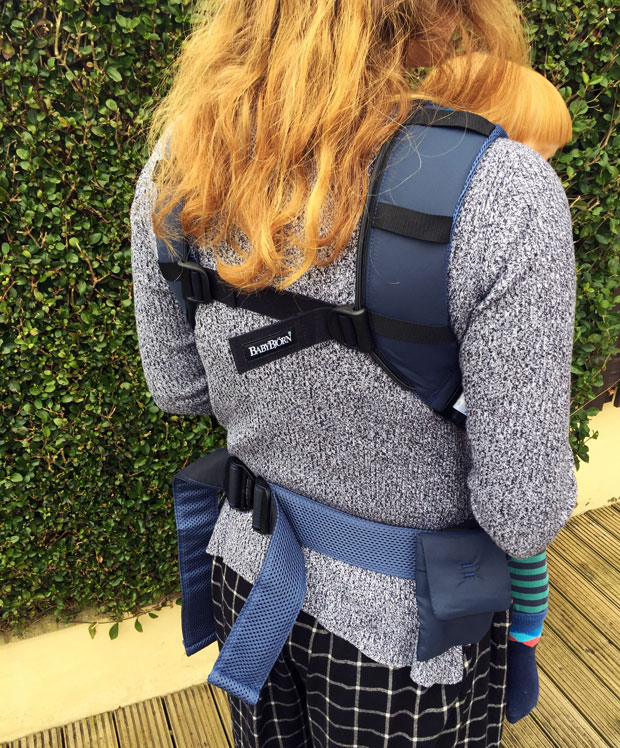 Other features of the Outdoors one are pockets and loops for easy storage and access to things like your mobile phone, a water bottle, keys or a teether/toy for your baby or toddler.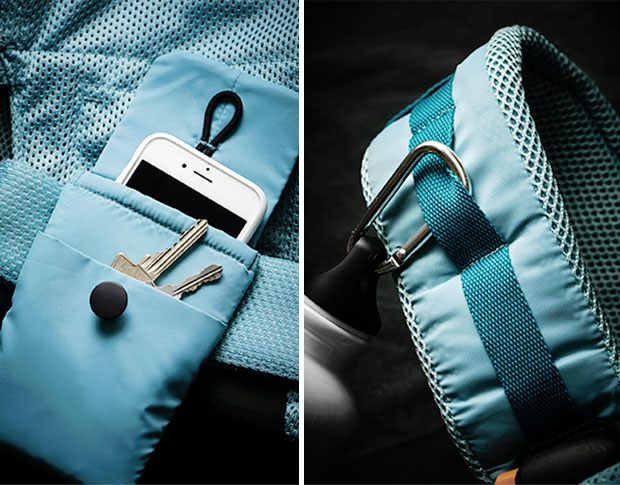 Another thing I love about the Baby Carrier One Outdoors is that it comes with a smart storage bag! It gives you a practical storage solution for you baby carrier at home or on the go.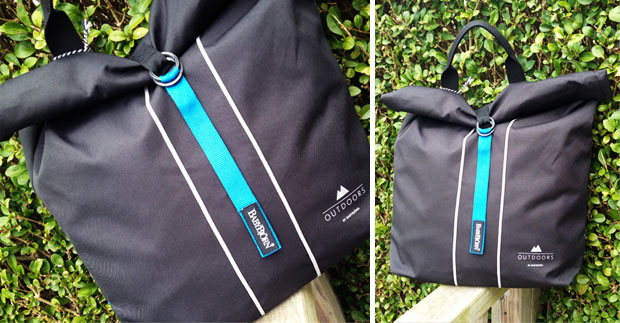 Just like the original Baby Carrier One, the Outdoors one folds together very neatly too, making it easy to pack away into the storage bag.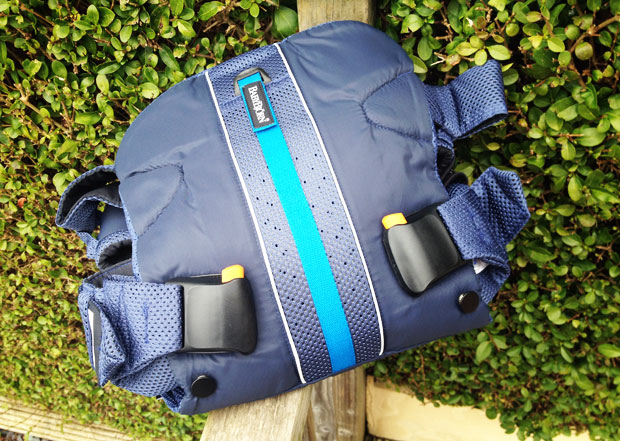 I'm so pleased with the BabyBjörn Baby Carrier One Outdoors — it really is the ideal baby and toddler carrier for families who love outdoor activities! It's ergonomic and comfortable for both parent and child. It's practical, cleverly designed, user-friendly, long-lasting and adaptable. The materials are brilliant and I have to say that it's quite stylish too! I love the colour combinations on our one.
The BabyBjörn Baby Carrier One Outdoors costs £185 and is available in three colours — Dark Blue, Turquoise and Black. It's available for £149 from Amazon.co.uk.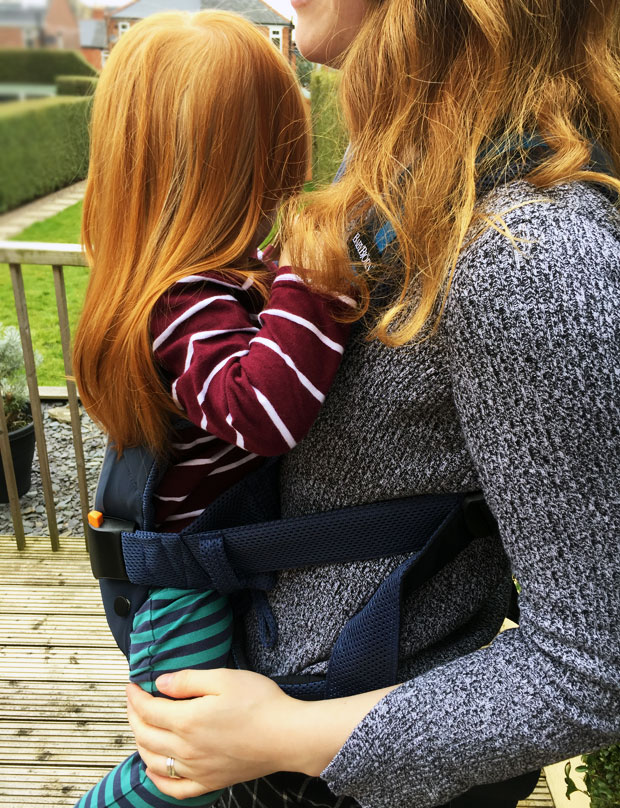 Product provided to me for this review. As always, all my reviews are 100% honest and all thoughts and opinions are my own.