Babymule Baby Changing Bag Review
|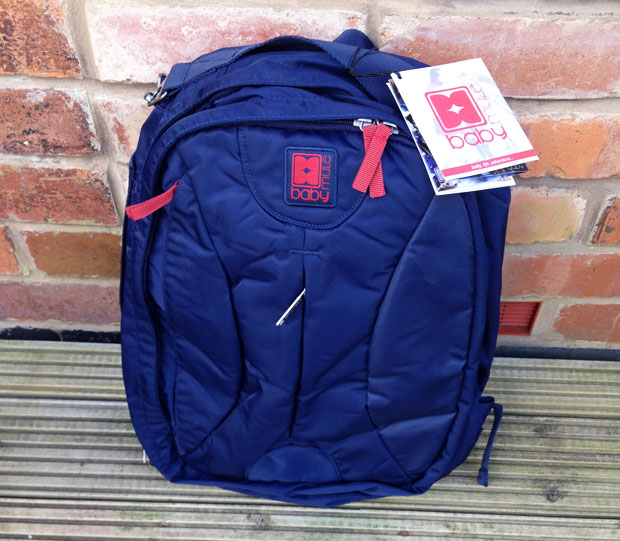 Babymule Baby Changing Bag Review
I'm not really a changing bag kind of person. I've had a few good ones but most of the ones I've tried haven't been versatile enough to fit into everyday life and weekend adventures.
That was until I got a Babymule changing bag a few weeks ago! It's a changing bag like no other with lots of amazing features and three ways to carry it.
Let's have a closer look at it. I'll tell you all about it and why I love it so much.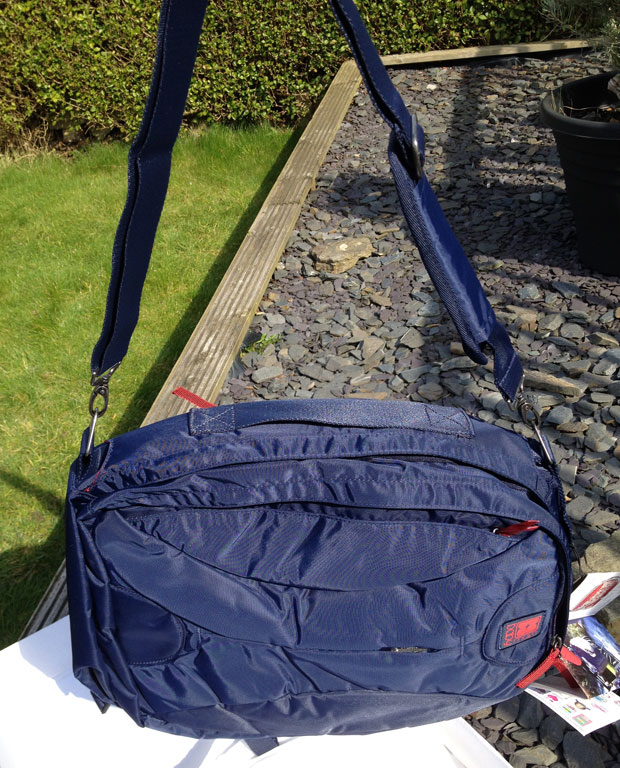 Comfort & Ways to Carry
The Babymule is a baby changing bag designed to be useful, practical and comfortable when you're out and about with your children whether it's the school run, a day out in town or an adventure in nature.
It's a stylish and functional bag that considers the needs of the whole family. It comes in a range of different colours/designs, most of which are very unisex so that both mums and dads are happy carrying it.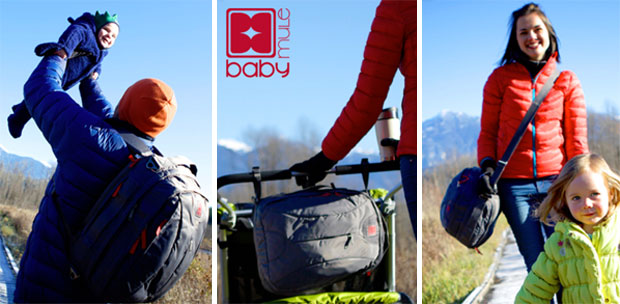 You can wear/carry/transport the bag in three different ways — as a stylish messenger bag, a fully supportive backpack or clip it to your buggy with the built in buggy clips.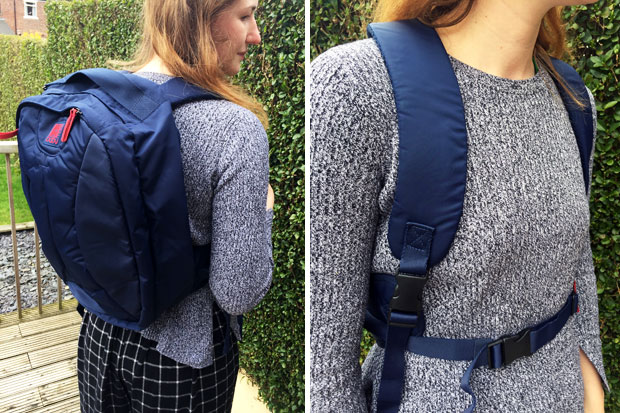 I love using it as a backpack as it's very ergonomic and allows me to have my hands available to help my two children or push the pushchair. The back is padded and has an airflow system for comfort and the shoulder straps are well-padded and comfortable too.
The bag sits comfortably high on my back and no matter how heavy or full it is, it stays comfortable and doesn't drag on my shoulders. I love it!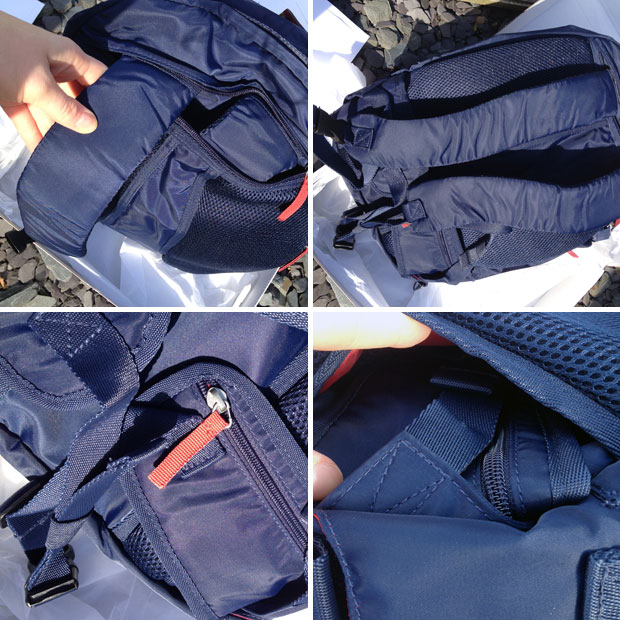 The option to put the bag on the pram handle is really useful too. All the straps and components for the different carrying options tuck in neatly into designated pockets on the Babymule which is brilliant.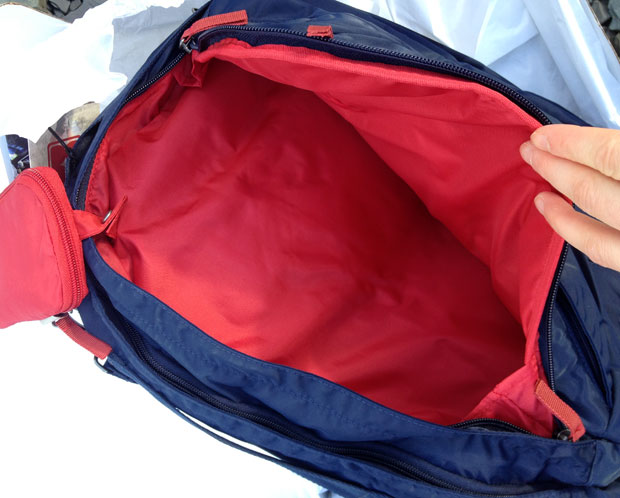 Features
The Babymule changing bag has lots of useful features and pockets to help you stay organised. I'm naturally a messy bag kind of person so this is very useful for me and saves me lots of time when I need to find things quickly. It also saves my sanity!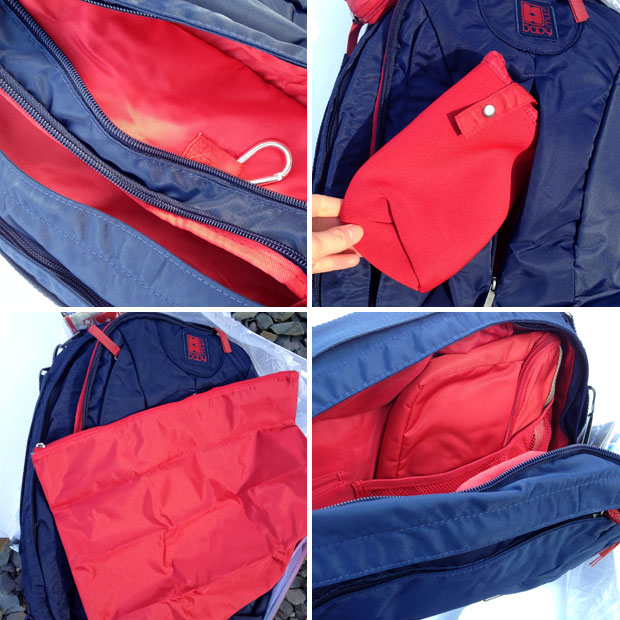 Features of the Babymule include:
22 litre capacity which is plenty to fit things that I need to take for my toddler, 4-year-old and also drinks and snacks for myself and my husband when we're out for the day.
2 large main compartments.
6 secure pockets, security zippered internal pockets and intuitively placed external pockets for quick access including a handy key pocket with a carabiner hook.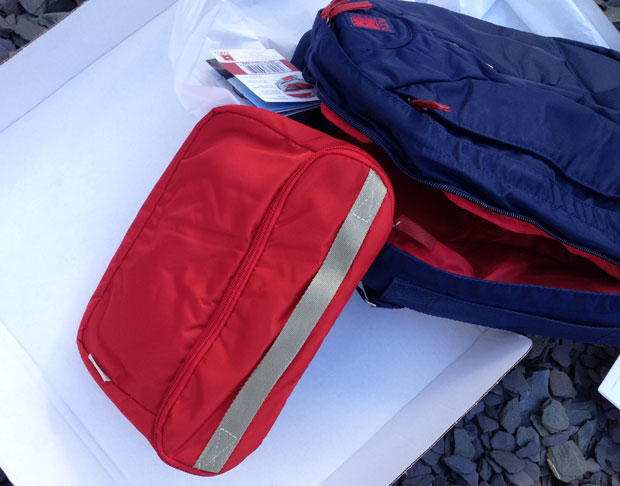 Separate 'Essentials Pouch' with short handle. This can be used as an insulated cool bag for snacks and foods or as a handy little bag for a packet of baby wipes and nappies for when you need to pop to the baby changing room. This is what I use it for. We use cloth nappies full time at home and on short outings too, but if we're out for a full day, we pack a few disposables. The pouch would hold a couple of cloth nappies, though.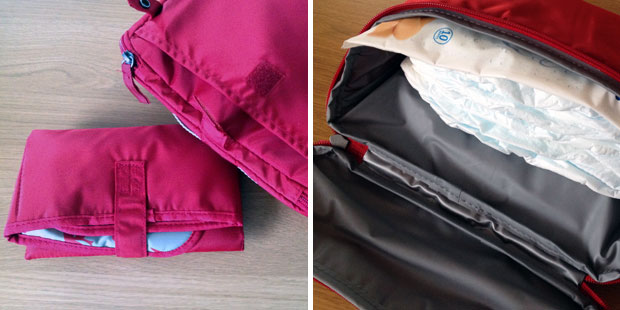 Change mat that is a good size and perfect for changes on the go. It folds up neatly and fits in an outer pocket of the above mentioned Essentials Pouch. It's wipe-clean too!
Neoprene bottle insulator too keep baby bottles warm or toddler water bottles cold.
Purse with fold-away wet bag to store any dirty clothes or items until you get home.
Materials & Quality
The bag is made from a wipe-clean luxurious and durable fabric that is water-resistant and suitable for tough adventures in all weathers. You can machine wash the bag when needed to keep it fresh and clean no matter what you've been up to. I find that our walks in the woods often means mud and dirt on all items, so this is very handy! The Babymule is really made to last and great quality all over — from the fabric to the zips and everything in between.
Overall
The Babymule changing bag is a brilliant bag with lots of features and pockets that help you stay organised as a parent. Everything has a place so it's easy to be organised! It's amazingly comfortable and ergonomic to carry and offers different carrying options which makes it very practical. It's a high quality, functional and flexible changing bags for mums and dads and it's ideal for all family adventures — big or small. It's really made for parents!
Buy your Babymule bag here. I will keep sharing photos over on Instagram and Twitter as we go on more adventures this summer.
This bag was provided to me for this review. As always, all my reviews are 100% honest and all thoughts and opinions are my own.