The Cuddle Company Personalised Blanket Review
|
The Cuddle Company Personalised Blanket Review
We have a new travel blanket! This one is from The Cuddle Company who make hand sewn blankets and embroider them, too. You can personalise your blanket in lots of different ways — by choosing your fabric and colours, style, font and of course which name or words you'd like embroidered.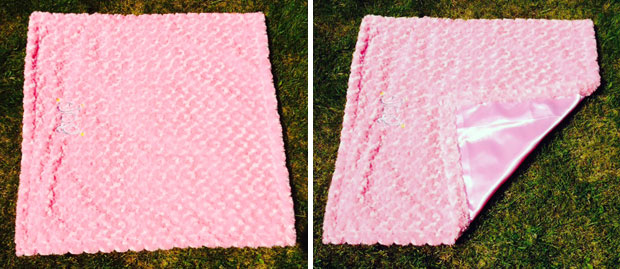 We were sent a surprise style but chose the word "Joy" to be embroidered onto our blanket. It's an important word in my family so I thought it would be nice on a blanket. The blanket itself is, as you can see, a bright light pink and the fabric is silky on one side and fluffy in a sort of rose pattern on the other. It looks really cute and cuddly!
The embroidery is really well done and absolutely perfect. I love the little stars around the word too, it's a nice detail.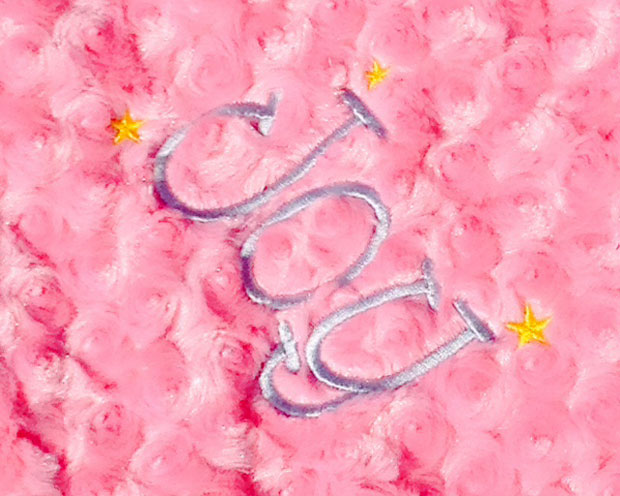 Because of the material, it's quite a warm blanket which is great for travelling or to use in the pram. At the moment we don't need to use blankets at all due to the British heatwave but we have used it in the garden to sit on and play on. I'm sure it will be great at keeping my girl warm when it gets a bit colder again.
Since The Cuddle Company make all their products by hand the dispatch time is usually around 3 weeks. All the products are made in the UK, too, which is great. Prices for blankets start at £17.00 which is amazing for a personalised item.
The company also make "taggiez" (tag blankets), tag cubes, cushions and patchwork blankets. All the items make lovely bespoke gifts and special keepsakes — perfect for new baby, birthday, Christmas and Christening gifts. See them all on TheCuddleCompany.co.uk.
We were sent a blanket for this review. As always, all my reviews are 100% honest and all thoughts and opinions are my own.