OXO Tot Space Saving Drying Rack Review & Giveaway
|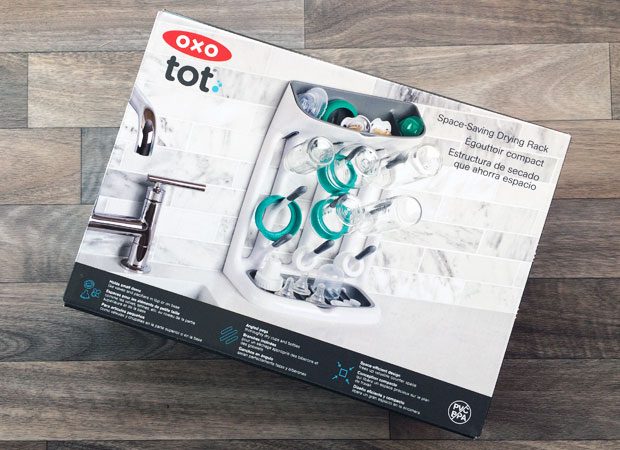 OXO Tot Space Saving Drying Rack Review & Giveaway
If you're a regular visitor to this blog, you probably know that OXO Tot is one of my favourite baby and kids brands. They make really stylish products (I am a design nerd at heart!) but they're always very cleverly designed, functional and practical too. They have it all!
When I spotted the new OXO Tot Space Saving Drying Rack on social media earlier this year, I knew that it was a product that would solve an issue for me. I have three children and we go through many drinks bottles and cups and they always take up so much space on our dish drainer. We don't have a dishwasher in our new house yet so I'm doing all the dishes by hand and simply don't have the space for drying lots of bottles as well as the actual dishes from meals.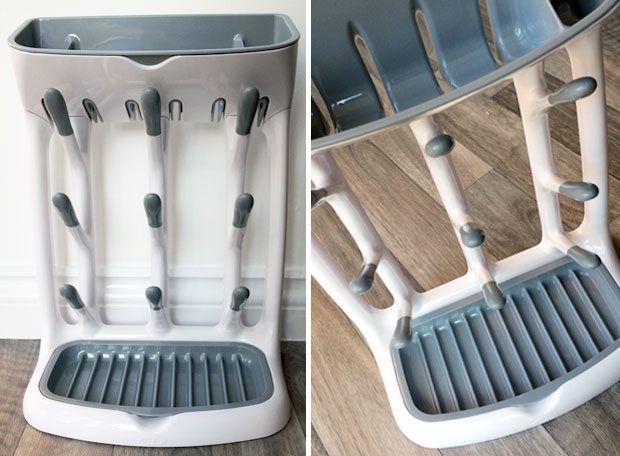 My two older girls use steel drinks bottles now and they have a few each for home use and school use that I need to wash most days. My youngest is breastfed and I've not started expressing yet so she doesn't have any bottles but she does have dummies that need to go somewhere when washed too. The solution to drying all these without them taking over the dish rack and getting in the way is the new OXO Tot Space Saving Drying Rack.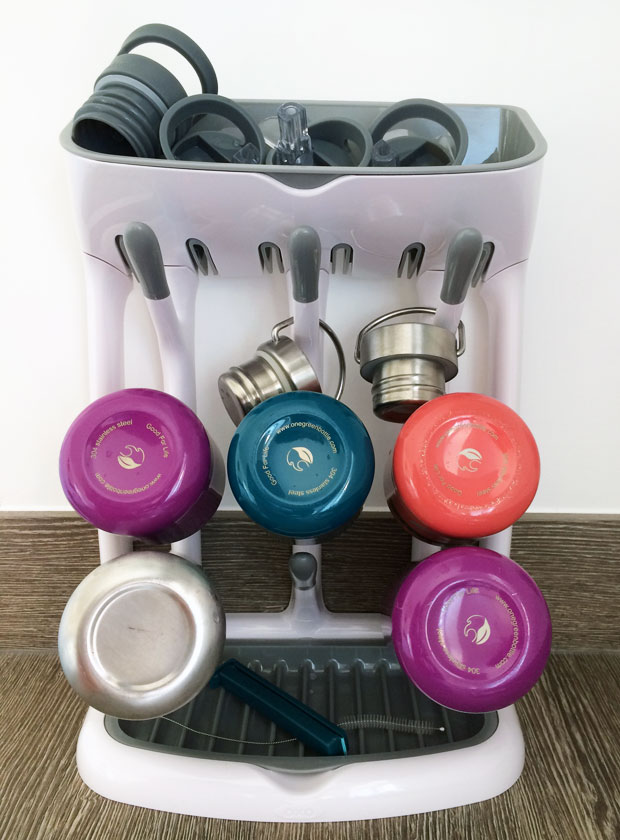 As the name suggests, it's got a very compact design which is what we need. It's tall but the footprint is small. The rack can hold cups, bottles and their parts, dummies, weaning spoons and other accessories to let them dry thoroughly without taking up precious countertop space.
The nine pegs are cleverly angled to hold cups and bottles just at the right angle for drying well and at the top there's an area for drying smaller things like the lids and teats. The bottom tray has ridges to keep things like lids and spoons elevated for quick drying. Both the top tray and the bottom tray are removable so that you can wash them thoroughly.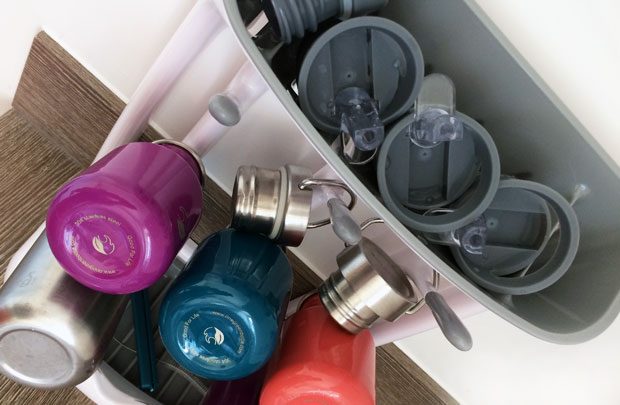 The height of the drying rack provides lots of drying space but it still fits nicely under cabinets so that you can tuck it out of the way against the wall. When not it use, I simply lay it down on its side in one of our cupboards and it doesn't take up much space there either.
It's a great product that I love using — our regular dish rack is now always available for our regular dishes and all the baby, toddler and kids stuff dries neatly on the OXO Tot Space Saving Drying Rack. It makes me feel much more organised and keeps our kitchen tidier too. It will be very handy when I start using my breast pump and baby bottles as well, I'm sure.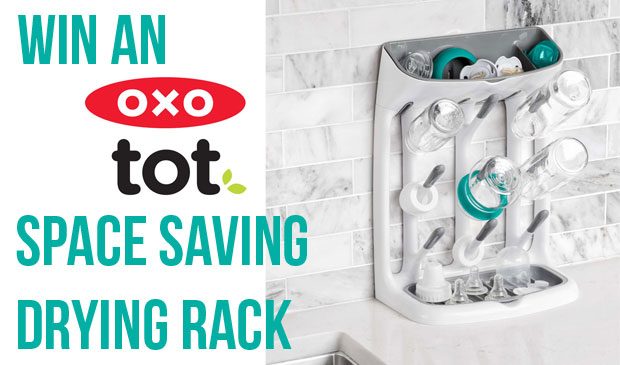 Giveaway Win an OXO Tot Space Saving Drying Rack
For a chance to win your own OXO Tot Space Saving Drying Rack, enter through my Rafflecopter below. There will be one winner. Terms & Conditions apply. UK Entrants over the age of 18 years only. The giveaway will end on the 10th of June 2019.
a Rafflecopter giveaway

Sample provided for this review. As always, all my reviews are 100% honest and all thoughts and opinions are my own.