ALDI's Mamia 100% Organic Baby Food Pouches Review
|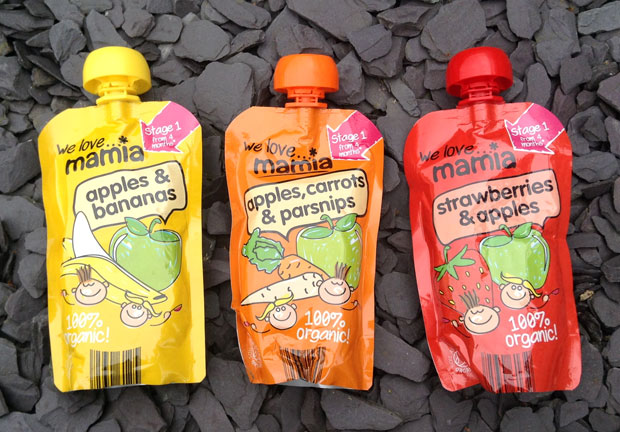 ALDI's Mamia 100% Organic Baby Food Pouches Review
This is a small range of 100% organic baby food pouches from ALDI. They do not contain any added sugar and are all smooth and Stage 1 (suitable from 4 months+) but can of course be enjoyed by babies and toddlers of all ages. My girl is 15 months old and used to eat everything before she became quite a picky eater after our holiday when she was about 9 months old. After that she refuses a lot of things so when I try her with something new, I never know if she'll have it or not.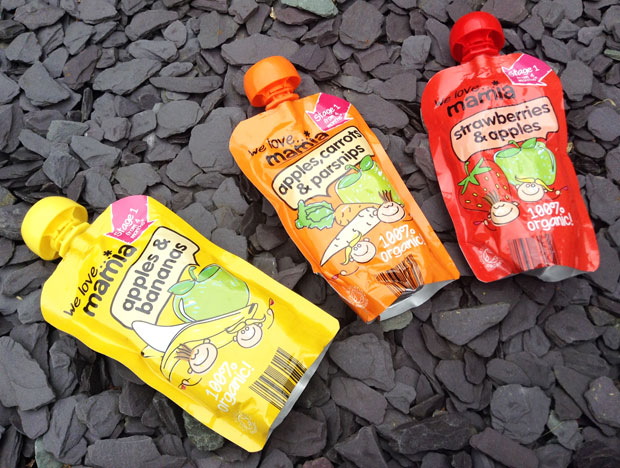 We've just tried the full range of pouches by Mamia: Apples & Bananas – Apples, Carrots & Parsnips – Strawberries & Apples. I am very pleased to let you know that she loved them all and they were all gone very soon after we received them. Often, my daughter refuses to eat out of pouches but with these she happily slurped down the purée in minutes! She loved all the flavours. 
From a mum's perspective, I love that they are 100% organic, a nice thickness for eating straight from the pouch and very affordable at 59p each. I particularly like the Apples, Carrots & Parsnips one because I think it's great when vegetables are combined with fruit to not make it too sweet.
These are now on our ALDI must buy list! I'm sure these will be added to our ALDI basket very often. I've never seen my daughter empty a pouch as quickly as she did these! They make great snacks and desserts for toddlers (at home and on the go) and they are perfect first foods for weaning babies since they only contain fruit and vegetables and are lump free.
We were sent these for this review. As always, all my reviews are 100% honest and all thoughts and opinions are my own.