For Aisha Halal Baby Food Pouches Review – Exciting Tastes for Babies
|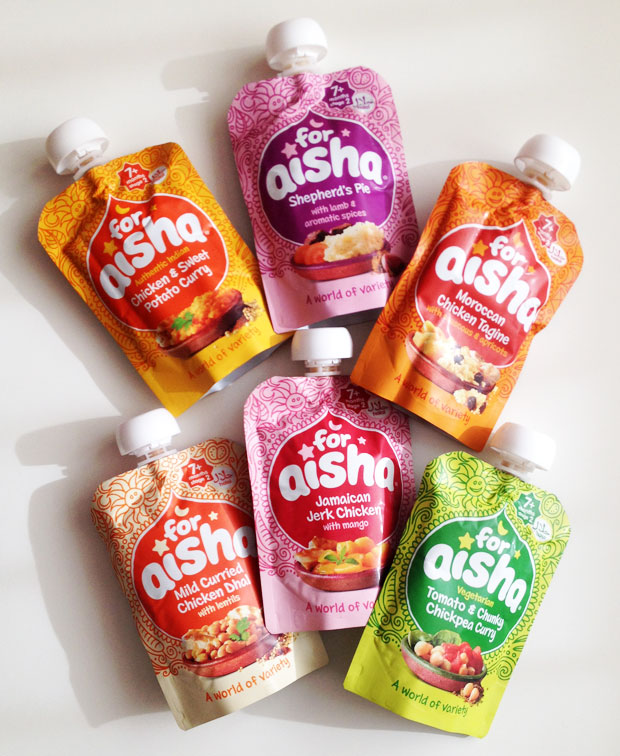 For Aisha Halal Baby Food Pouches Review – Exciting Tastes for Babies

For Aisha is a new baby food company that makes baby food pouches for babies aged 7 months and onwards. The range contains nutrient dense protein dishes that packed with healthy wholesome ingredients and the meals are excellent sources of iron and essential fatty acids that are vital for little ones.

What's so special about this range is that, unlike most shop bought baby food lines, it's packed of flavours from around the world. The recipes use a wide range of herbs and spices that make food more exciting and the dishes help introduce these flavours to little ones.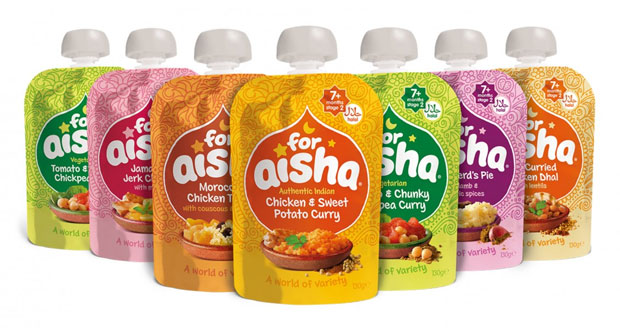 The available flavours are:
Moroccan Chicken Tagine with Couscous and Apricots
Shepherd's Pie with Lamb and Aromatic Spices
Authentic Indian Chicken and Sweet Potato Curry
Mild Curried Chicken Dhal made with Lentils
Jamaican Jerk Chicken with Mango
Vegetarian Tomato and Chunky Chickpea Curry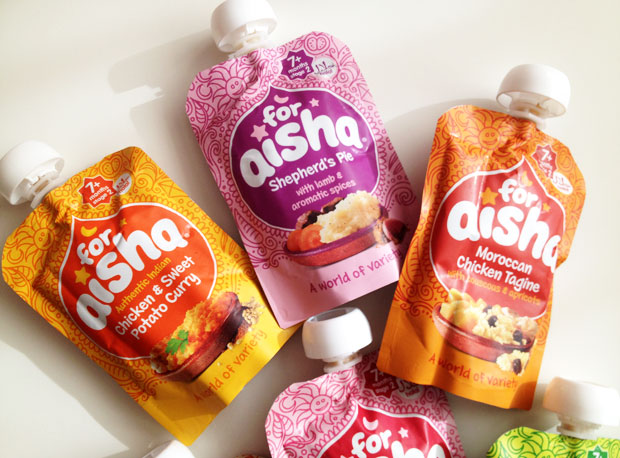 The dishes are cooked using Halal meats so are also suitable for Muslim parents. It's really difficult to find halal meat baby food so often Muslim parents rely on vegetarian or dessert options which can lead to babies missing out on essential vitamins and minerals.
I was really interested in trying these products with my daughter because my family enjoys eating food from all around the world with interesting and exotic flavours and I want my children to enjoy these tastes too.
My toddler is quite fussy when it comes to food but now when it comes to flavours. She'll eat any flavour crisps and any flavour baby food that I give her but only likes plain solid food. She'd never had anything as exotic as the For Aisha pouches before last week though so I wasn't sure if she'd like them or not.

It looks like I'm not alone in wanting to introduce more exotic flavours and variety to my daughter's diet — research by Mintel Research has shown that 69% of parents want to expand their babies' tastes palates and buy meals for their little ones that they could not easily cook themselves.
I'm a confident cook myself but as a vegetarian, I wouldn't choose to cook many meat dishes myself so am glad to find these available ready-made for my daughter.
We've now tried the full range of For Aisha pouches and I'm happy to say that my daughter inhaled them all! They all smell really nice and I really like the packaging design which is as interesting and fun as the meals themselves. They really stand out!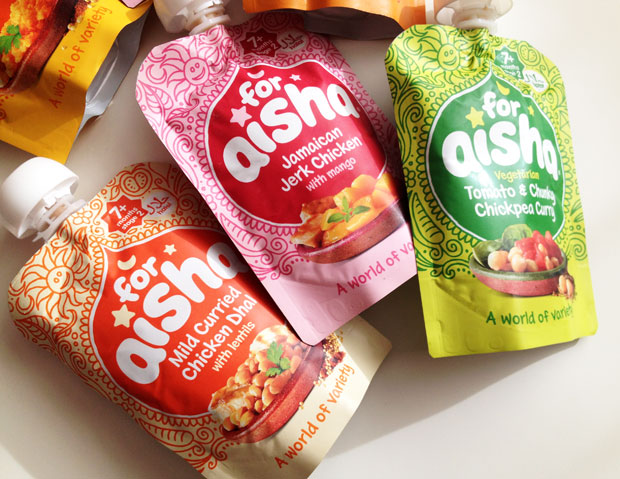 For Aisha pouches do not contain any preservatives, artificial flavours or colours and have been tested for quality and nutrition by a registered dietitian. They're a convenient and delicious new way to broaden all babies' taste palates and help them develop healthy eating habits.
The pouches are priced at £1.45 each and are available now in Tesco, Morrisons and Boots.com amongst others. To check availability and learn more, visit ForAisha.com.
We were sent these products for this review. As always, all my reviews are 100% honest and all thoughts and opinions are my own.