ALDI's Mamia Junior's Mini Rice Cakes Review
|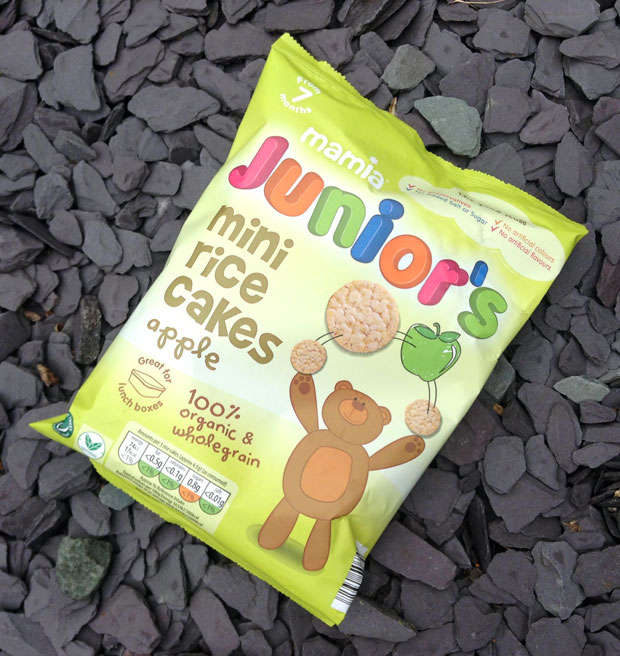 ALDI's Mamia Junior's Mini Rice Cakes Review
These are baby and toddler sized wholegrain rice cakes from ALDI's Mamia range. They are 100% organic and are flavoured with apple juice. That's it — they are just made from organic wholegrain rice, organic apple juice concentrate and vitamin B1. I love a short ingredients list!
My daughter happily chews away at these and I'm very happy that they are organic and healthy. Your hands get a bit sticky after eating these but unlike some brands, there's no staining from the flavourings. They only cost £0.59 per pack, too, which makes them very affordable. The bags are big (rice crackers are so light!) and last quite a while in our household. I offer these as a snack at home or when we are out. They are easy to take with you anywhere and must be nice to chew on when you are teething.
These rice cakes are recommended from 7 months+.
We were sent these for this review. As always, all my reviews are 100% honest and all thoughts and opinions are my own.