Koo-di Feed-Me Silicone Weaning Bowl & Spoon Set Review
|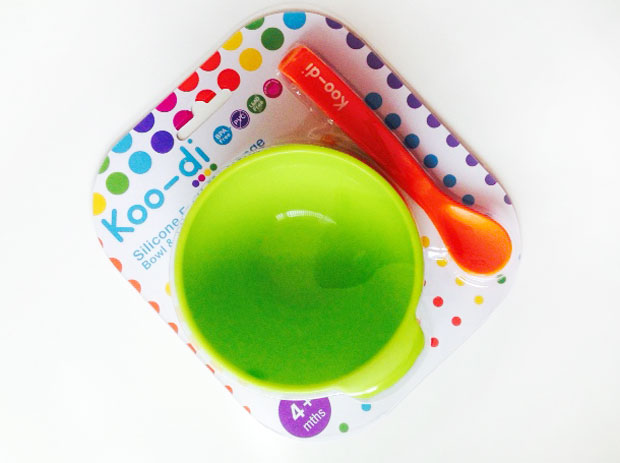 Koo-di Feed-Me Silicone Weaning Bowl & Spoon Set Review
This is a lovely and colourful baby feeding set by Koo-di. It consists of a silicone non-spill weaning bowl with a suction base and a soft bite spoon in a contrasting colour.
The bowl is soft and flexible and sticks to the table which is very handy if your baby or toddler likes to knock plates and bowls off onto the floor. It's also got a handle if you like to hold the bowl yourself when spoon-feeding your baby.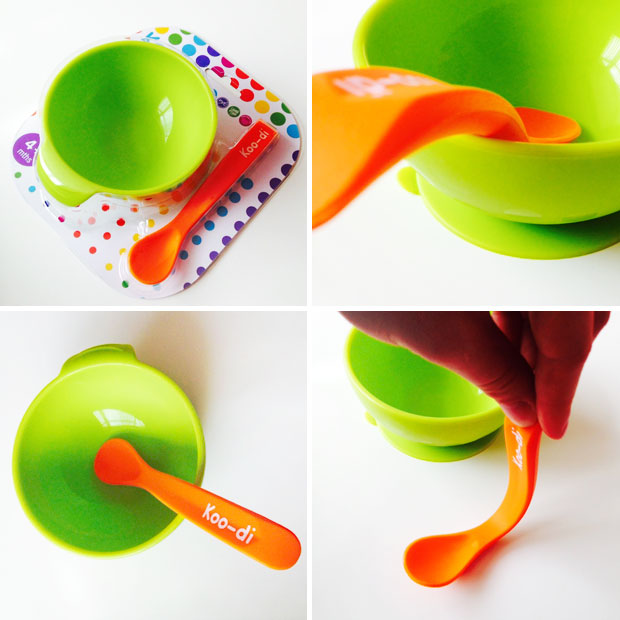 The suction base is strong but not so strong that it's difficult for adults or older children to remove it. The bowl can be used for hot breakfast foods like porridge or lunches/dinners and also for cold things like cereal or yoghurt. My toddler uses the set for cereal and the bowl on its own for pasta. We'll definitely get lots of use out of this set when it's time to wean Baby No. 2, too.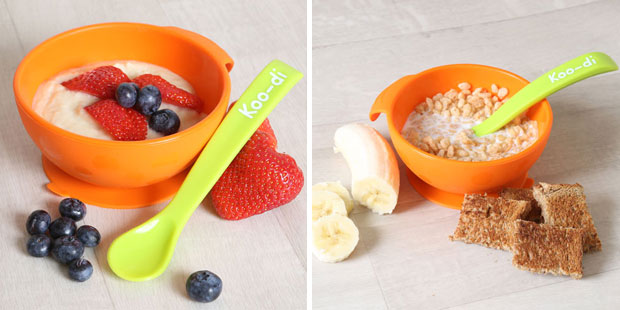 The spoon is soft and flexible like the bowl and gentle on tender little gums and small mouths. Its shape is ergonomic for parents to hold and for little mouths to eat off.
The items are made of durable, non-toxic, food grade silicone and are of course BPA, PVC, lead and phthalate free. They are safe to put in the microwave and the dishwasher.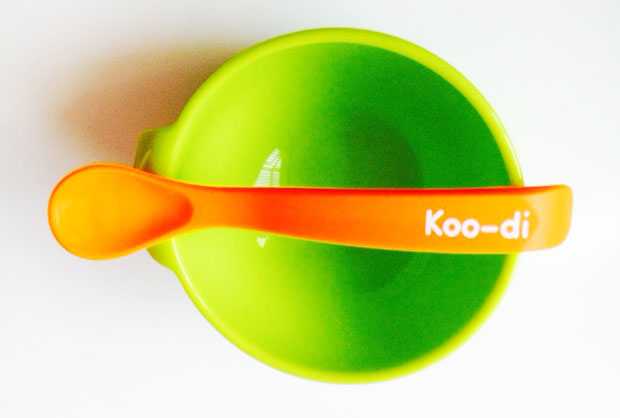 They come in two colour options — an orange bowl with a green spoon or a green bowl with an orange spoon. Both options are gorgeous and I'm really pleased to see unisex designs featuring some of my favourite colours.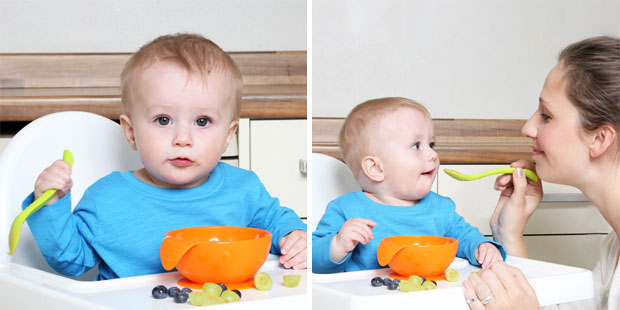 Find out more on the Koo-di website where you can also shop Koo-di items. This set has an RRP of £8.99.
We were sent this set for this review. As always, all my reviews are 100% honest and all thoughts and opinions are my own.