Haberman Anywayup Penguin Bird Cup Review
|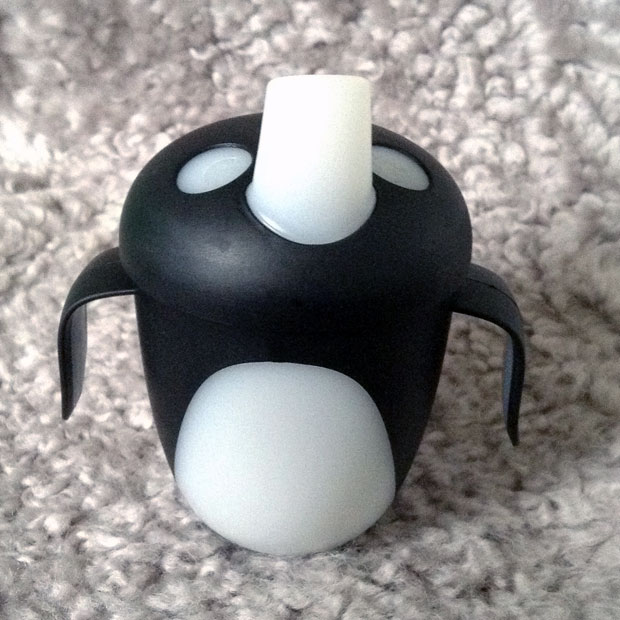 Haberman Anywayup Penguin Bird Cup Review
We were looking for a new sippy cup after having used a free flow model that we were happy with until my little daughter decided it was fun turning sippy cups upside down, shaking them and dropping them "accidentally" on the floor over and over again. We needed a non-spill one!
The Penguin Cup is the newest addition to Haberman's Anywayup Bird Cup range. I love the Penguin design! It's minimalist and looks lovely but is fun for children at the same time. I love that the handles really look like penguin flippers.
Like all the Anywayup Cups, the Penguin Cup has a fully integrated valve to stop leaks, twist-on lids and spouts that are easy to drink out of. The way the drink only flows when your child sucks also helps protect his/her teeth by not allowing excess contact with the drink. This is great for when the liquid is milk or a juice drink.
The cup is suitable from 6 months onwards, holds 250 ml of liquid, is BPA free and leak proof.
It is microwave safe (without the lid) which is perfect for children who like their milk warm and it can be washed in the dishwasher (top rack). I always wash plastic items by hand to avoid staining and to make them last longer. I have a thing for pretty plastic kitchen items!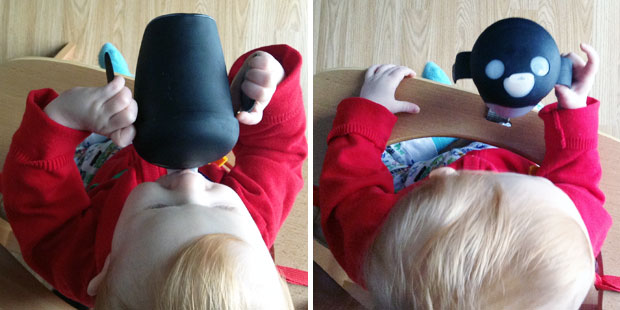 I tried taking a sip from the cup to see how the flow was and it was easy to drink from it. Good size drops come out from the spout when you suck on it. If you turn the cup upside down, a drop forms very slowly on the end of the spout so it's pretty much impossible to spill a lot from this cup. I'm very grateful for this. No more wiping the floor every time I offer my daughter a drink! Happy mummy!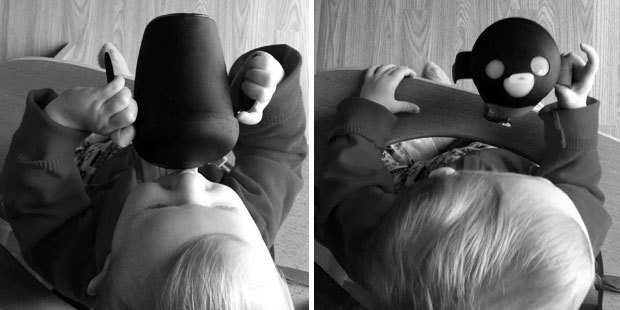 My daughter seems to really like the look of the Penguin Cup. She plays with it when she's not drinking from it. It's easy for her to hold and drink from, too.
The twist-on lid is a saviour to my hands! Some sippy cups have lids that are very difficult to get off but the Penguin Cup's twist-on lid is a piece of cake to get off. The cup is easy to wash and dries quickly.
We are very happy with this spill-free cup — it has instantly made our lives a bit easier!
Buy the Penguin Cup from Anywayup.com, Amazon.co.uk, Morrisons or Sainsbury's.
We were sent a Penguin Cup for this review. As always, my reviews are 100% honest and all thoughts and opinions are my own.