Ten Steps for Feeding Babies – Simple & Practical Tips for Parents
|
Ten Steps for Feeding Babies – Simple & Practical Tips for Parents
A big part of parenthood is learning new things. When you have your first baby, everything is new and there's lots to read up about and learn and it can still be the case when you have subsequent babies as not all babies are the same and you might have new challenges and experiences.
Parenthood is also time consuming and exhausting for many of us, so we need information and resources that we can access easily and quickly and that is clear and easy to understand even when you haven't slept properly for months…
According to new research, the challenges of feeding their baby during their first year can make some parents struggle with feelings of anxiety, guilt and loneliness. Even parents who feel confident about their baby's nutrition sometimes feel pressured to be natural at parenting. You can see more results from this research by the Infant & Toddler Forum in the infographic below. Click it to see a larger version.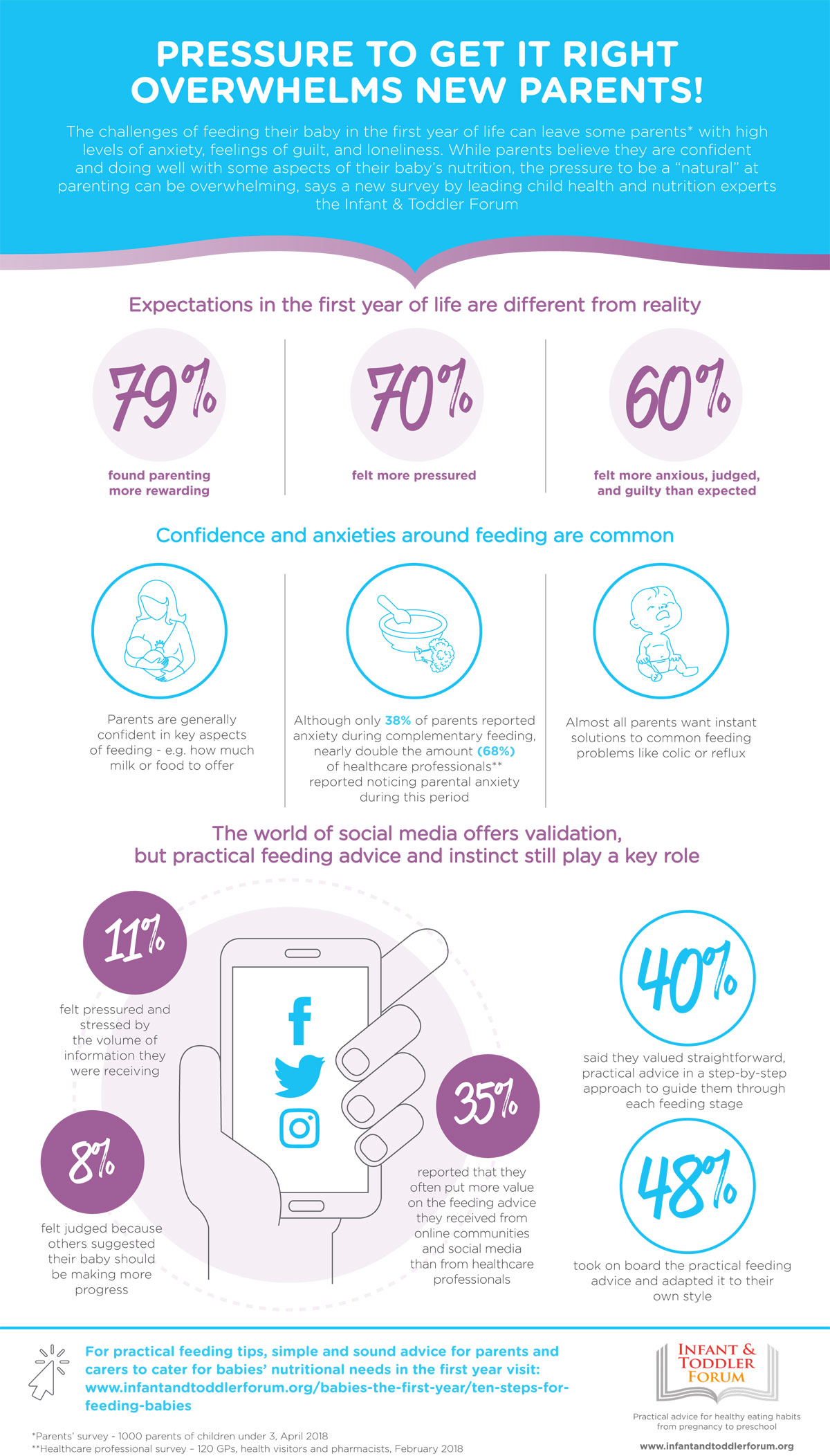 The Infant & Toddler Forum (ITF) helped me a lot when I was trying to work out if my fussy toddler was eating a varied enough diet and this year they have a new campaign with resources to offer parents practical tips and simple and sound advice to help mums and dads cater for their babies' nutritional needs for a positive experience throughout the first wonderful year of life.
The new resource is called Ten Steps for Feeding Babies and is a quick guide of ten important things to remember when it comes to your babies' nutritional needs for the first 12 months.
The ten steps cover breastfeeding, formula feeding, Vitamin D supplements and weaning — all in easy to take in, bite-sized pieces of information. It's amazing how such a concise list can cover all the essential information but it really does!
There's a short summary that takes a minute or so to read so every parent has the time to do this and quickly learn what's best for their baby. This is very handy! There are also two introduction leaflets — a 2-page one with slightly more information than just the list and a longer one with more about all the different ten steps for parents who'd like to read more about the reasons and research behind the advice.
Both these are available as free downloads for anyone to access. The shorter one would make a great poster for hospital, baby clinic or GP surgeries' waiting rooms for parents to quickly read while waiting.
Below you can see page 1 of the shorter leaflet, showing the ten steps. Click the image to see a larger version.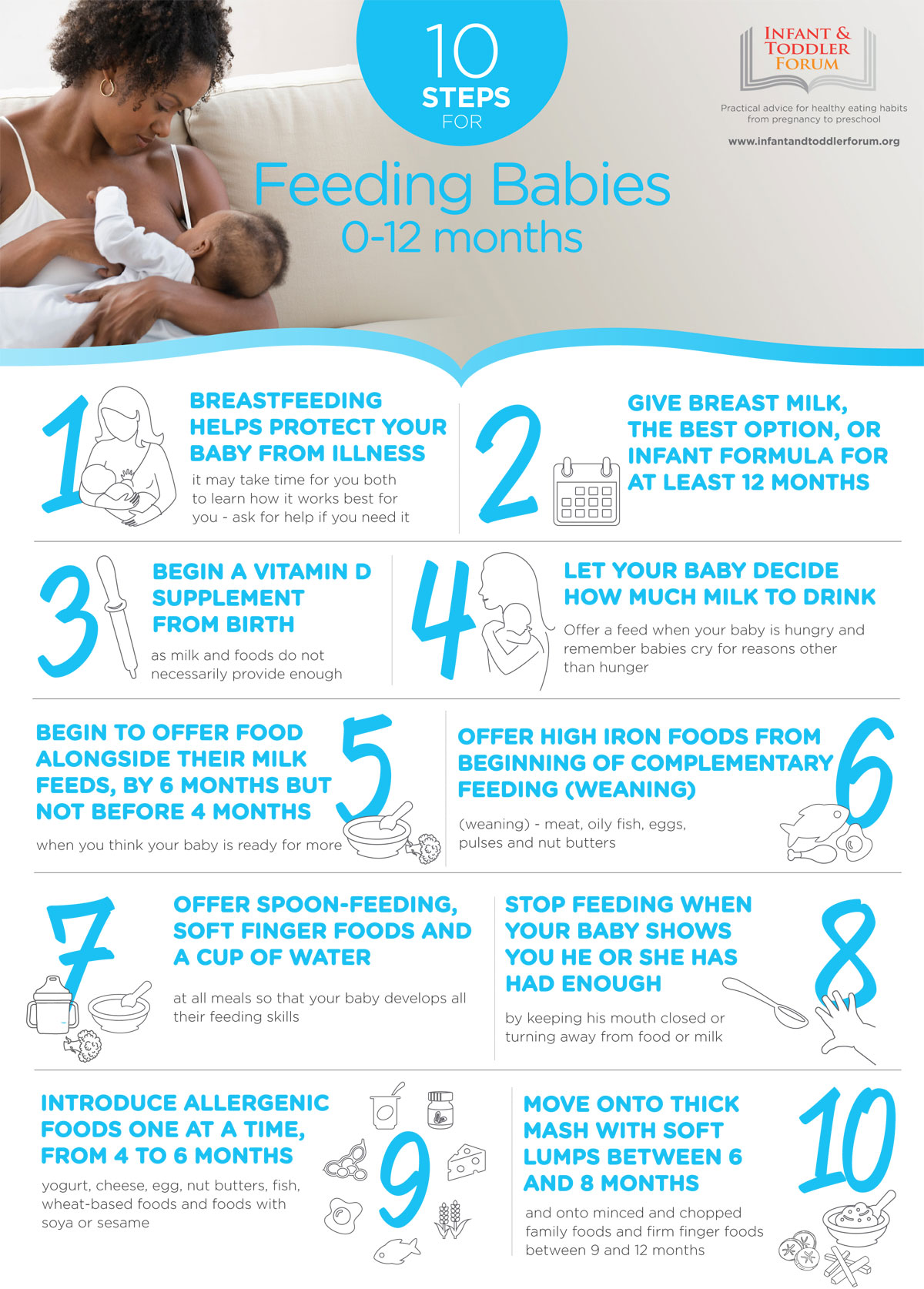 Learning about babies, children and nutrition is one of my hobbies, so I really enjoyed reading the longer leaflet too with more details and information. I highly recommend reading this resource too if you'd like to learn more about the ten steps and why they're so important.
How do/did you feel about feeding your baby during their first year? 
Post in collaboration with the Infant & Toddler Forum.