Bare and Boho Reusable Nappies Review + 10% Discount
|
Bare and Boho Reusable Nappies Review + 10% Discount | #ClothNappyMonday
I'm finally sitting down to type my review of the Bare and Boho nappies that landed here in the U.K. this summer. They were longed for and have proven themselves very popular with the British market too and keep selling out very soon after they're restocked! I had the pleasure of trying one when they arrived from Australia to The Nappy Gurus (enjoy 10% off your order with my affiliate discount code: AMUMREVIEWS). I loved it straight away and bought a few more as soon as they were restocked.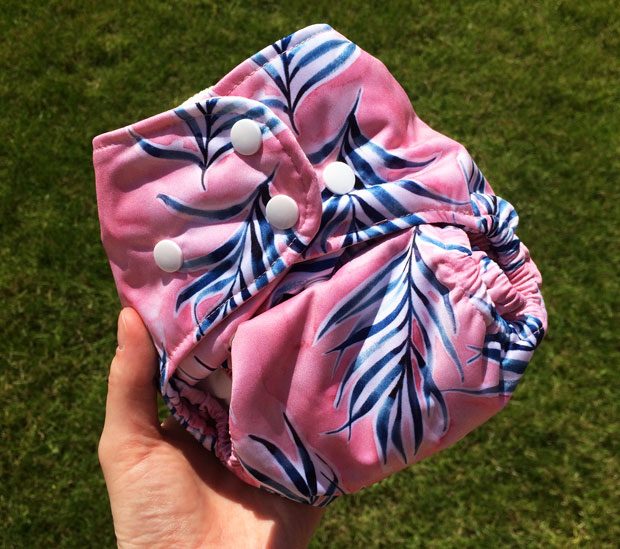 Bare and Boho are One Size, Two Part nappies. They consist of a wipeable shell and a snap in soaker set. You can choose from hemp or bamboo for the soaker and the booster is made from bamboo. You can buy the soakers and boosters separately so that you can have more of them as you can reuse the shell a few times and the shells dry much faster too. This makes it quite an affordable system even though the full price of the nappy can seem a bit high at first.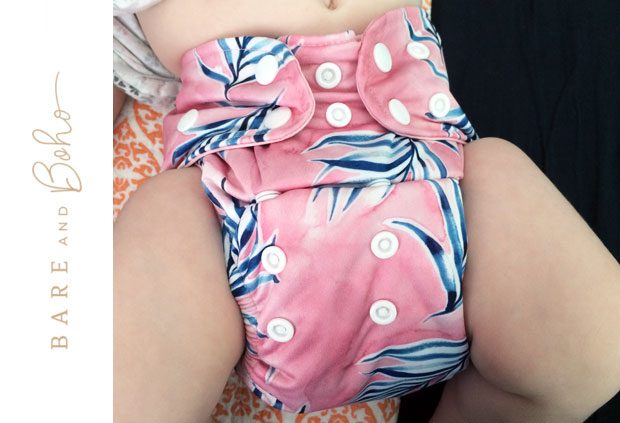 The soaker is quite special! It's shaped and gussetted which means things are contained very well. Combined with the bamboo booster, it is our longest lasting cloth nappy. It can easily last 6 hours in the day or overnight too. The booster is slim but really makes a huge difference as when I use the soaker on its own it doesn't last anywhere near as long. When I bought additional Bare and Boho nappies, I bought a couple of extra soakers but no spare boosters. I will definitely buy a couple of boosters for these soon as I find that they complete the nappy and make it brilliant.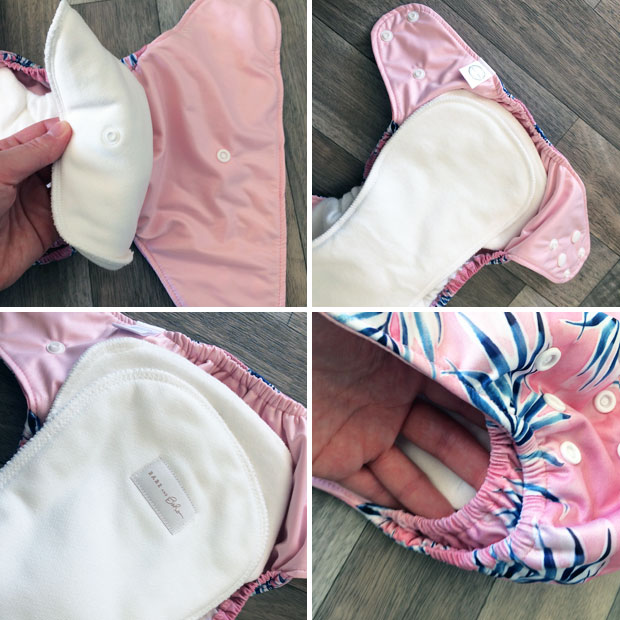 I have the Bamboo Bare and Boho reusable nappies but I've heard good things about the Hemp option too. Apparently, it dries faster than the bamboo which is surprising as it's usually the other way around. The hemp needs a booster too as hemp on its own is not fast-absorbing enough.
The wrap is very thick and of high quality. It's also got double gussets to ensure that there are no leaks. The nappy is very slim fitting for such an absorbent solution. It fits well from a young age thanks to the slim groin and the poppers means you can adjust the size as your baby grows.
I love using these nappies when I know I need it to last a long time. It's perfect for when we're going for a long drive or have days out or when I'm hoping for a long nap!
The prints are gorgeous too! The only thing that's a negative is that the drying time is long but this is to be expected with this kind of absorbency. The bamboo inserts easily take up to a week to dry indoors in autumn/winter and at least a few days outside in the spring/summer. But it's worth it and I think all cloth nappy stashes should include a Bare and Boho nappy.
Buy yours from The Nappy Gurus and don't forget to use my discount code from the top of this post for 10% off your order.
Click here to see more Cloth Nappy Monday blog posts.


One of these nappies were gifted to me as my role as a Nappy Guru. The rest, I have purchased myself.