Bathing Bunnies Baby Bath Towel Gift Set Review
|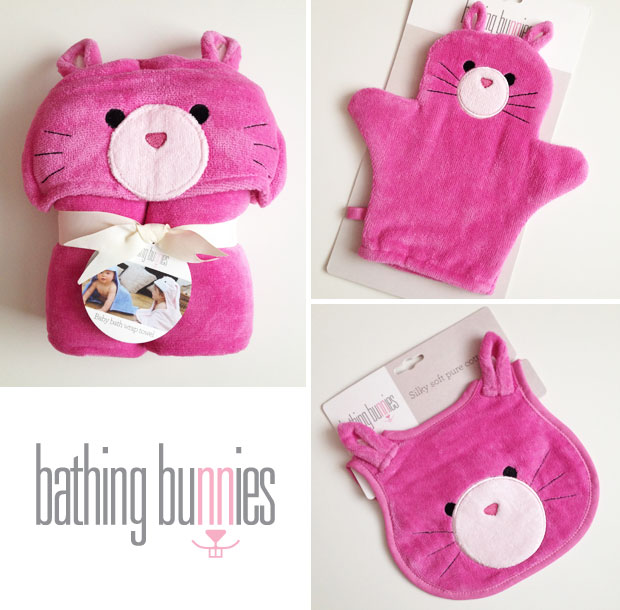 Bathing Bunnies Baby Bath Towel Gift Set Review
Knowing what to buy for a new baby is always difficult, especially if they have older siblings because that usually means the parents already have most of the things they need. A towel of your own is something everyone should have though so this Baby Bath Towel Gift Set from Bathing Bunnies makes a great gift for a new baby.
I choose the Cat Baby Towel Gift Set for my newborn daughter and I love that she's got her very own towel and that my toddler has her ones to herself. The set includes a luxurious bath towel, a matching character bath mitt and a baby bib.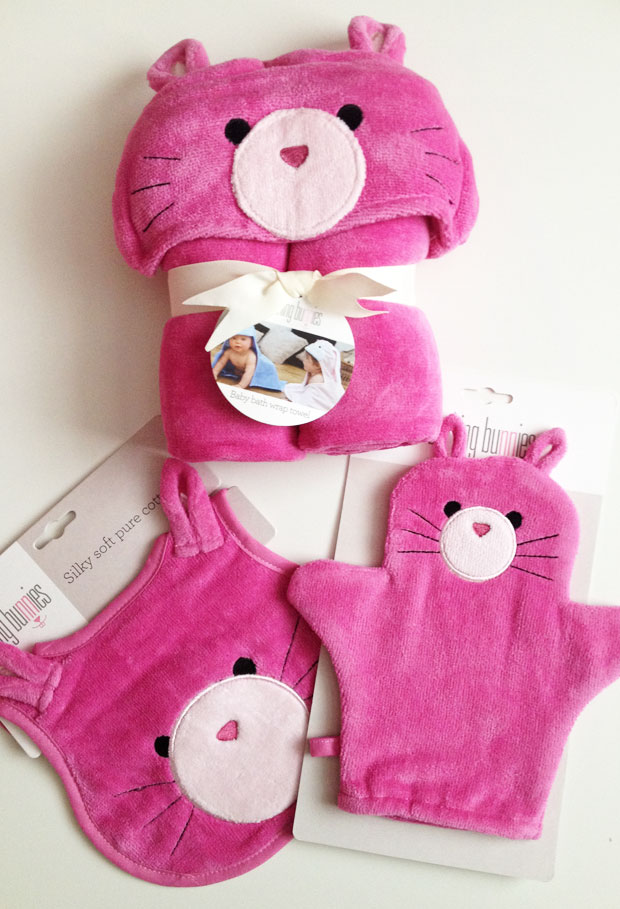 The towels from Bathing Bunnies deliver superior quality, supreme comfort, warmth and softness. They're made from the finest soft and super-absorbent 100% cotton terry towelling and stay soft, plush and snuggly wash after wash.
The towel in the set is the perfect size for the whole first year of a baby's life and there are so many adorable animal characters to choose from. The towel is beautifully folded to look like a toy in the gift set which makes it look even more special.
You can have the set personalised by adding the name of your choice to be embroidered on the back of the towel.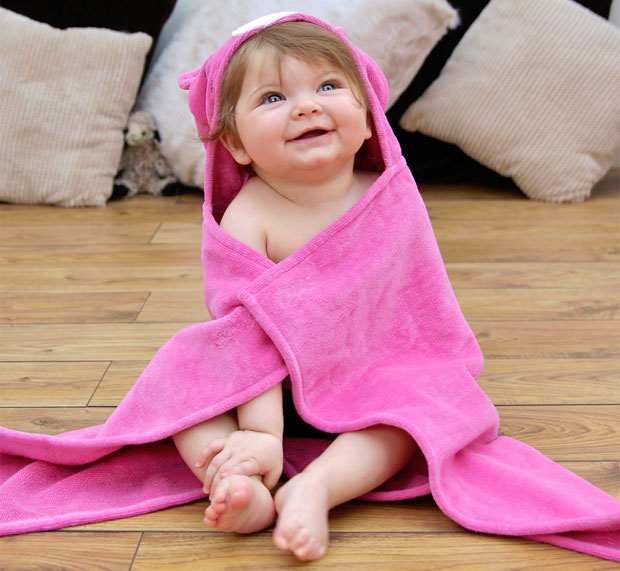 I chose the Cat design because I really like the bright and vibrant magenta colour. Most baby towels I have seen are neutral colours like white or cream so this one is a lot more fun! I love how thick the towel is. The thickness gives the towel (and the bib!) a high water absorbency to keep the baby dry and also ensures the fabric will last longer.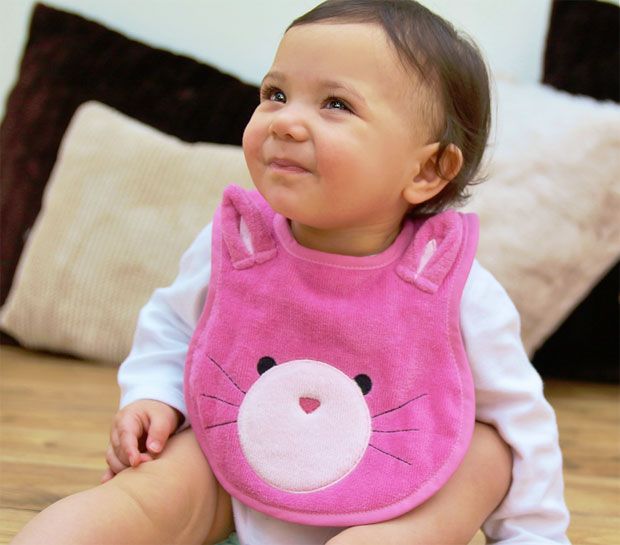 The bib is nice and large which means it offers good coverage. Our second baby has got reflux so the bib is ideal for her. The bath mitt is made to fit an adult hand but I've given it to my toddler to use and play with in the bath because she loves it! All the items wash really well and the colour stays vibrant and bright.
The Bathing Bunnies gift sets make great new baby gifts and are also perfect for christenings, birthdays and Christmas. There are so many designs to choose from — you'll find something for every taste.

We were sent this item for this review. As always, all my reviews are 100% honest and all thoughts and opinions are my own. The two baby photos are from the Bathing Bunnies website.