BeSafe's New Car Seat with Active Retract Harness
|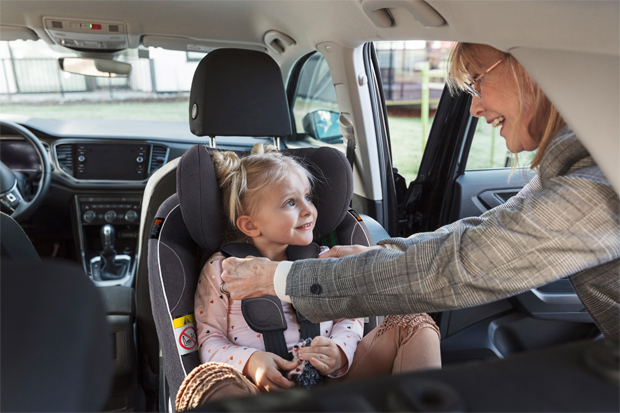 BeSafe's New Car Seat with Active Retract Harness
I have some wonderful news for the car seat world! Norwegian car seat brand BeSafe has developed a new kind of harness called Active Retract Harness. This is something that has never been seen before and that will help make sure children are safely strapped into their car seats.
This new type of harness features an advanced retractor construction inside the seat, which continuously pulls in the belts until the child is safely secure, then the parent/carer can manually push up the belts inside the shoulder pads for the final tightness of the harness. It's such a clever idea that both my husband and I are so impressed with. It's available on the new BeSafe car seat iZi Modular A X1 i-Size which we have for our toddler.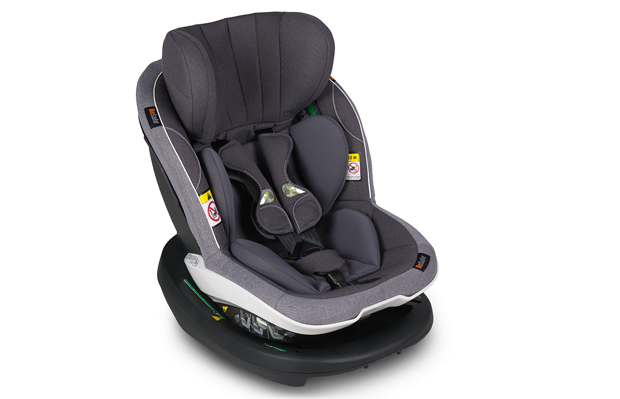 Studies from 2018 showed that almost 50% of toddlers are not buckled up correctly in the car seats. Because of this, BeSafe has developed this new type of harness to help families travel safely.
---
The new Active Retract Harness makes it easier for parents to ensure that their child is buckled in properly and correctly.
---
It can be hard to buckle children in and to ensure the harness is tight enough. I always worry about the harness being too loose and this new seat is really helpful for us.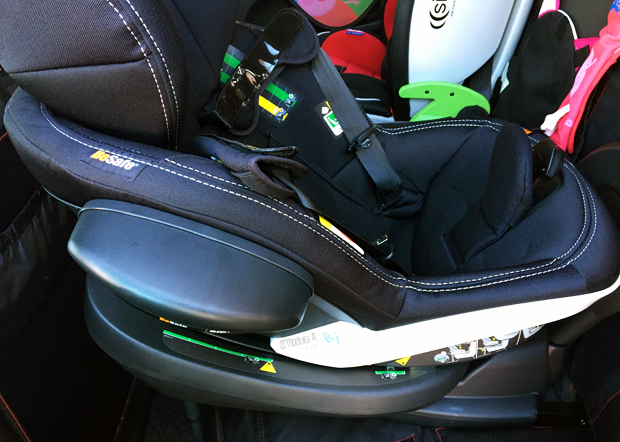 We are using it for our youngest daughter who is 22 months old and we're using the car seat in the rear-facing position. You can use it in a foward-facing position as well if you wish (from 15 months onward) but it's safer to travel rear-facing for as long as possible.
The car seat is suitable from approximately 6 months until 4 years (weight and height depending) and comes with removable cushions to make room for your child as he or she grows. We are not using the cushions as our daughter fits better without them. She's quite tall for her age.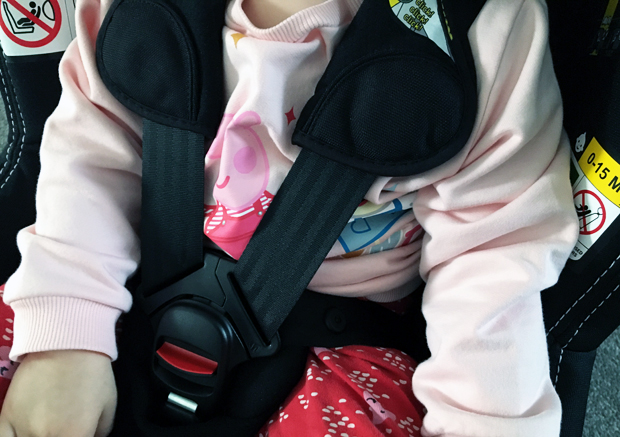 The seat also features a Dynamic Force Absorber that you can quickly attach to the side of the seat on whichever side you need it. The Ergo-Move Shoulder Pads ensure your little one has plenty of space for moving their arms and there's a 3-step adjustable leg space with the iZi Modular i-Size base (sold separately but needed for installation).
The car seat was easy to install in the car and the harness features were quick and easy to learn.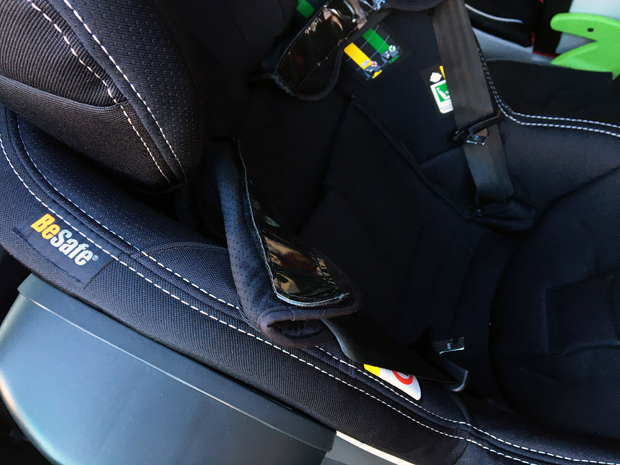 We love that you can have the car seat harness open and ready for your child to be placed into the car seat without having to dig out the harness from underneath your child.
The buckle that goes between the legs needs to be folded down into place and that is what releases the harness. Then you can pull the harness open and it attaches to the side of the car seat with magnets to ensure it stays in place while you put your child into the car seat.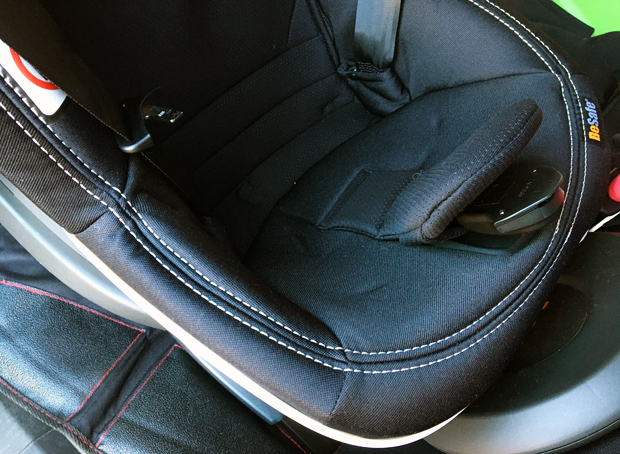 Put the harness around your baby and click it into place and feel the harness tighten gently. Do the final tightening manually and then you're ready to go! Super easy and safe!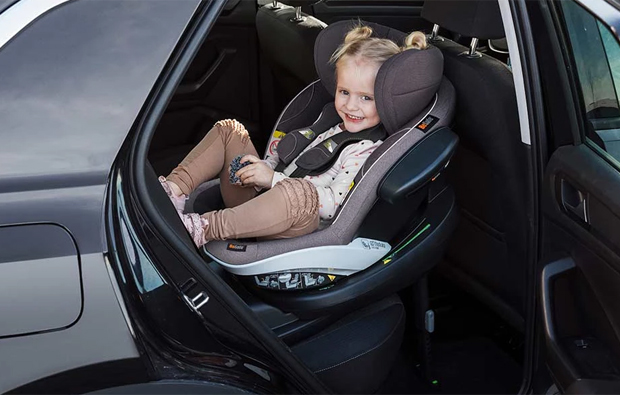 The car seat also looks really comfortable and our daughter travels happily in it. As you can see in the photo above from BeSafe, it also looks very comfortable for older children.
We are very impressed with our new iZi Modular A X1 i-Size BeSafe car seat and the innovative Active Retract Harness!
This car seat was gifted for review. As always, all my reviews are 100% honest and all thoughts and opinions are my own.