Best Types of Outdoor Furniture For 2021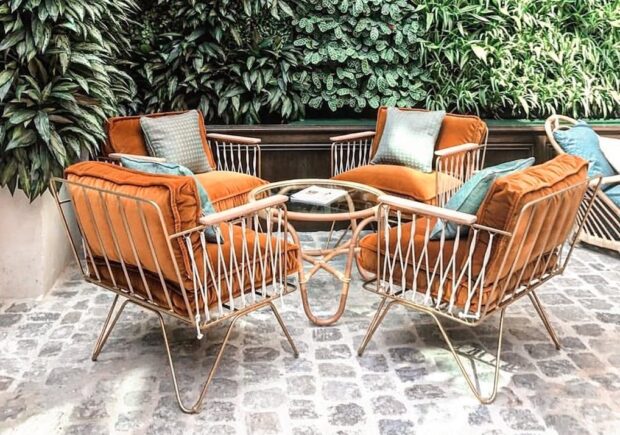 Best Types of Outdoor Furniture For 2021
Outdoor furniture can become quite confusing when buying the best styles and designs that fit your yard. Besides, there is an abundance of unique names that might make you lost when figuring out precisely what you want. This post intends to answer all of your questions and clear your doubts about the different outdoor furniture types and provide you with an understanding of these designs' development!
Sofa sectionals are among the best piece of outdoor furniture that people use widely. This furniture is available in different styles at any furniture store. Most people do get confused when it comes to making the right decision of choosing the best. Sofa Sectional Sets is the right furniture that can help you turn your patio into an outdoor living oasis.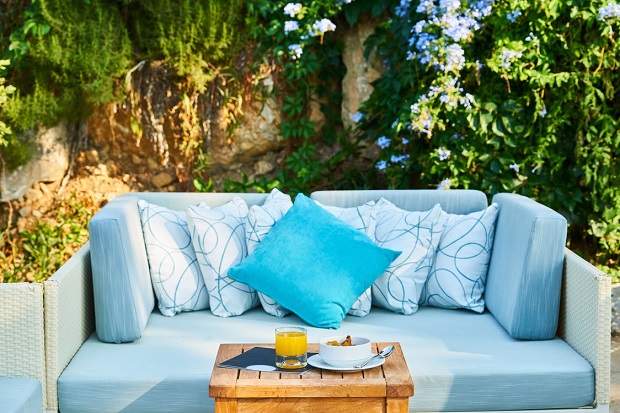 Chaise lounge chairs are for leisure since it induces a sense of calm and relaxation. In essence, this chair has got an extended base to perch your feet and feel comfortable on the furniture without using any additional footrest. Chaise lounge chairs are most commonly available in the pool around the poolside. They are widely used for tanning and soaking in the sun! The chaise lounge chair offers the feeling of elegance and luxury living. This unique is a result of the fusion of traditional chairs and outdoor day beds. This brings a small piece of furniture that is spacious and very easy to transport.
Chats sets come with two chairs and an ottoman. This type of outdoor furniture encourages chatting with your family, friends and other guests. Chats sets offer privacy and convenience, giving a great addition to your outdoor living arrangement. Chat sets are available in modern styles and rarely in traditional style.
Outdoor dining sets resemble hospitality and hotel furniture. Still, they have a few unique characteristics in them to prolong their durability. The furniture uses materials that are resistant to rust to accommodate the ever-changing weather conditions. You should know that not all outdoor sets have this quality, so it is essential to practice due diligence to ensure you choose garden furniture of high quality.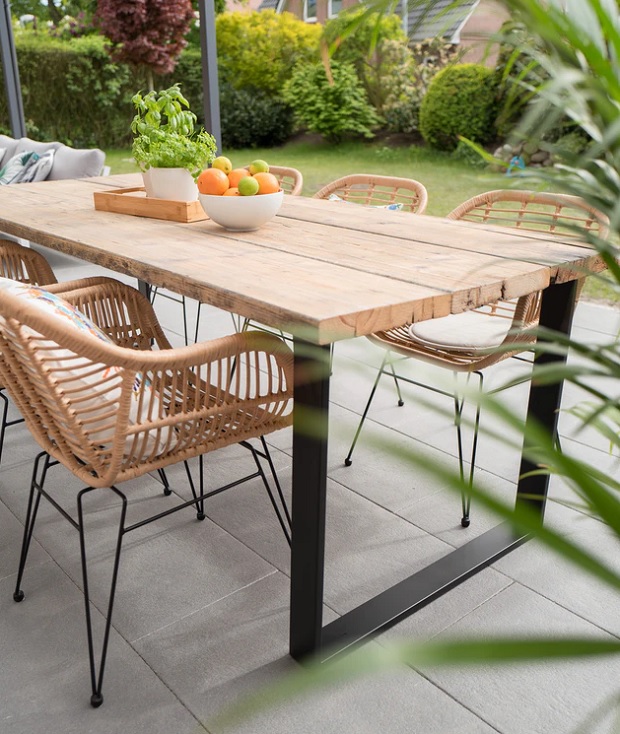 Outdoor day beds are perfect furniture to enjoy the great outdoors. Ideal for studies or catching a quick nap. There are several varieties of day beds depending on shapes and sizes. You can choose from half-moon, full-sized, and low-profile configurations. Outdoor furniture has become intimate architecture with inventions of many unique designs and styles.
Bar sets are available in small or large sets as this depends on the application. A large bar has a spacious bar table and small chairs making it fantastic for your outdoor living room. If you search for hospitality and hotel furniture, smaller bar sets can work miracles for your little party. Bar Sets can still work even when your outdoor space is limited. Styles range from traditional to modern and anything in between. Regardless of your outdoor space's overall theme, bar sets can still find something that fits your decor.
Guest Article. Contains sponsored links.