BoBo Buddies Travel Backpack with Blanket Review
|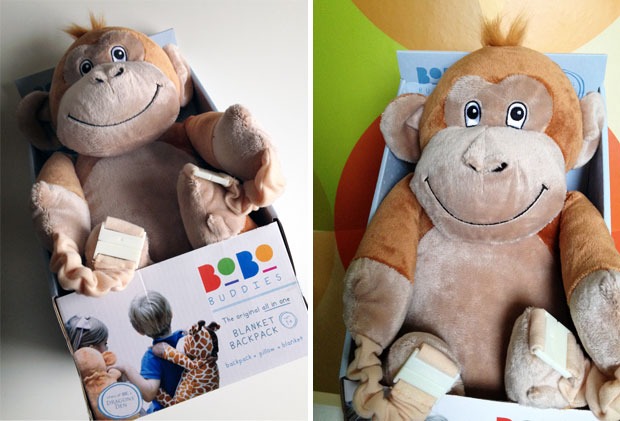 BoBo Buddies Travel Backpack with Blanket Review
If you watch Dragons' Den you might remember James' pitch about this product from 2014. It was a very successful pitch and all dragons wanted to work with him.
BoBo Buddies create fun and functional premium soft toys for little ones, designed to be loved and cherished for a long time. Currently, they sell three different types of products directly to the consumer and more to trade. The three types of products are:
Travel Backpack with Blanket

BoBo Blankies
Toddler Backpacks with Reins
The different products come in a range of cute and cuddly animal designs so that you can choose your favourite.
We have the Travel Backpack with Blanket in the Mungo the Monkey design: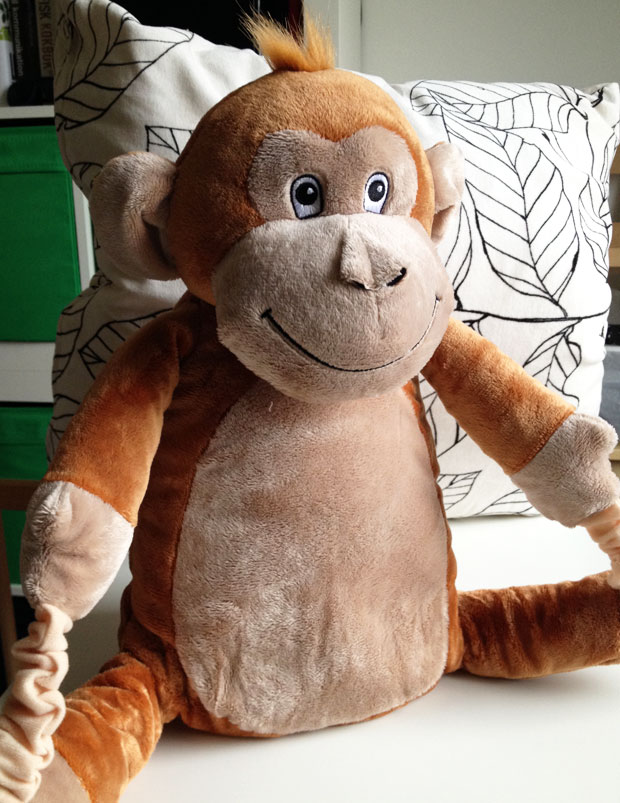 Mungo the Monkey is my name,
Mischief and mayhem is my game,
Causing trouble wherever I go,
Can't catch me you're way too slow!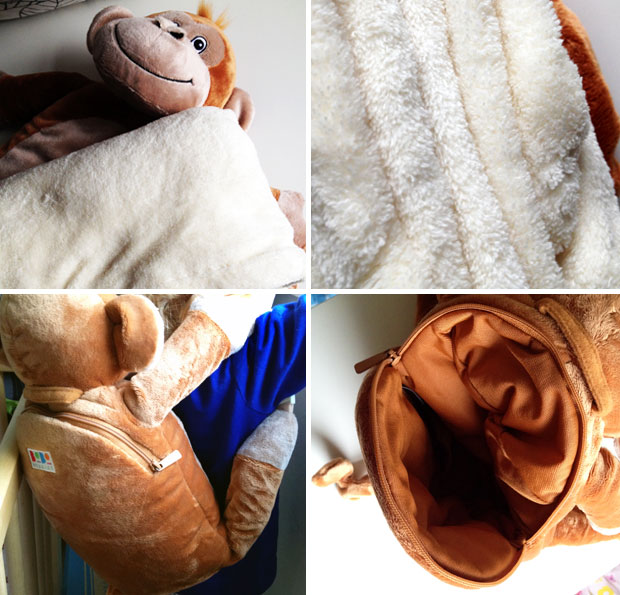 This product is a cosy blanket neatly packed in a cute backpack that can also be used as a pillow, a toy or as to be filled like a regular backpack when the blanket is not inside. The product is recommended from 12 months onward and is a great size for toddlers and bigger kids too at 34 x 20 x 14 cm. The cream blanket inside is a good size too — 93 x 73 cm — and is incredibly soft. You can wash all parts at 30°C which is very practical since kids are messy.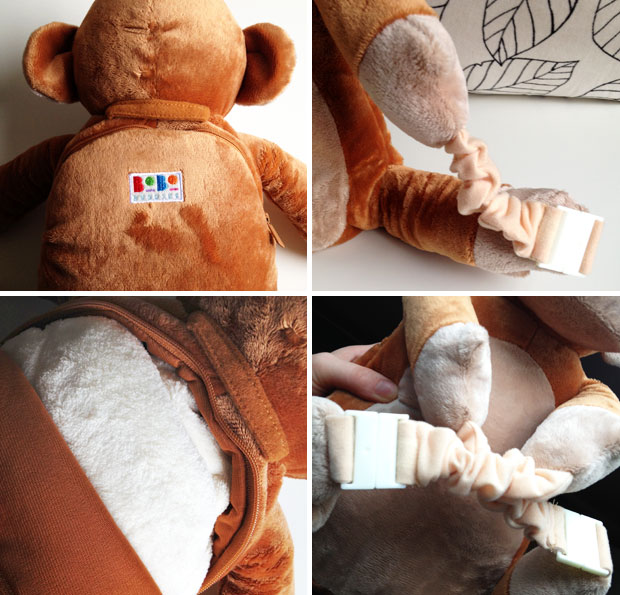 The backpack has a loop on the back of so that you can neatly hang it up on a hook when it's not in use or attach it to a pram hook when you're out and about. The blanket is easy to get back into the pocket when you want to pack it away as the zip opens wide. The shoulder straps are elastic and can be clicked apart. They can be worn like a traditional backpack or for smaller children you can cross the straps and fasten them to the opposite side.
This is a great product of amazing quality. The bag itself is luxurious and soft and the blanket matches the same quality. My daughter has chicken pox at the moment and this blanket has been perfect for her sore and delicate skin.
I love how it looks like the monkey is getting a piggy back ride when my girl wears it. Usually with animal backpacks they face outwards but this is so much cuter. My daughter refers to her cuddliest toys as Baby and this cute monkey has also got the special name Baby and gets much more affection than other toys and gets all the cuddles at the moment. I think she feels like a big girl being able to carry the monkey on her back.
Read more about BoBo Buddies here where you can also see and buy the full range and watch the Dragons' Den clip of the original pitch. The Travel Backpack with Blanket's RRP is £24.95.
We were sent this product for this review. As always, all my reviews are 100% honest and all thoughts and opinions are my own.