Book Giveaway: Win a Copy of Dork Diaries: Birthday Drama!
|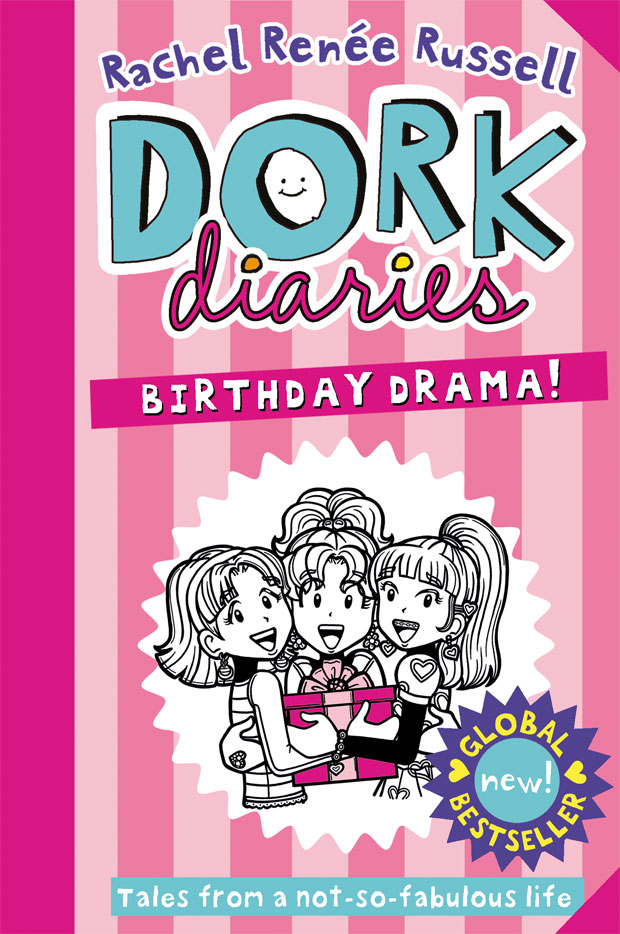 Book Giveaway: Win a Copy of Dork Diaries: Birthday Drama!
There's a new book available in the popular Dork Diaries series called Birthday Drama and today you can win a copy here on my blog. I have five copies to give away and for a chance to win you simply enter through the Rafflecopter further down in this post. It's also available to buy from Amazon.co.uk here.
If you're not familiar with the series, they are the personal diaries of a teenage girl called Nikki Maxwell and they show drawings, doodles and comic style strips to document her life alongside more traditional text diary entries and dialogues. There's lots of drama and fun!
Rachel Renee Russell gets her inspiration from her own experiences from school as well as those from or own two daughters Nikki and Erin. The older one, Erin, helps with the writing of the Dork Diaries books and the younger one, Nikki, helps with the illustrations. I think that's wonderful and it makes sure that the books suit today's kids' style and taste. Rachel Renee Russell is actually an attorney but she prefers writing books for tweens because it's more fun!
About the book:
"OMG! Nikki's birthday party is going to be beyond awesome! Her BFFs are planning a SUPER cool pool party, with cake, a DJ, and the perfect invitations. Organising a big party for one hundred people is easy, right? ummm wrong!
When mom says it's too expensive, soon it's looking like Nikki's dream party will be a total dorky disaster – cringe! Can Nikki and her BFFs come up with a plan to save the day, or will there be major birthday drama?!"
Giveaway:
For a chance to win a copy of Dork Diaries: Birthday Drama, enter through my Rafflecopter below. Terms & Conditions apply. UK Entrants only. There will be five winners and the giveaway will end on the 3rd of December 2018.