Book Review: Nathalia Buttface by Nigel Smith, Book 3
|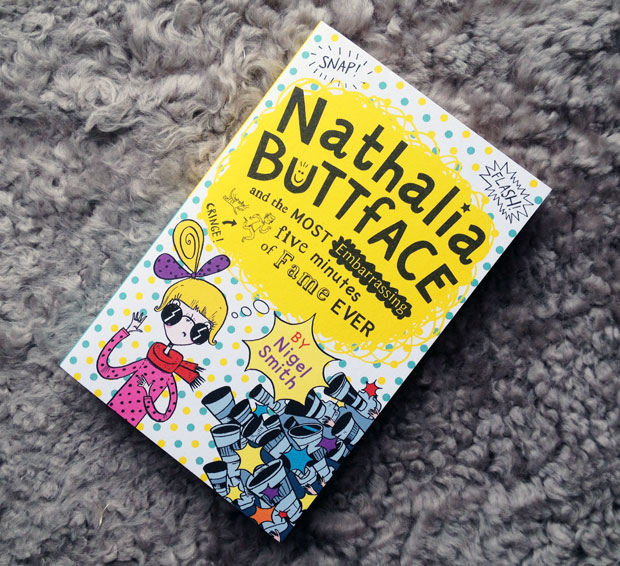 Book Review: Nathalia Buttface by Nigel Smith, Book 3

Nathalia Buttface and the Most Embarrassing Five Minutes of Fame Ever is the third book in the laugh-out loud Nathalia Buttface series aimed at girls aged 8+.
We've not read the two previous books, Nathalia Buttface and the Most Embarrassing Dad in the World and Nathalia Buttface and the Most Epically Embarrassing Trip Ever, but they have received great reviews online.
Nigel Smith is back with another hilarious story about the Nathalia and her dad, who is the most embarrassing dad in the world. In this book, Nathalia finally gets her 15 minutes of fame but it's not the right kind of attention… Her dad posts a really embarrassing video of her online as a joke and of course it goes viral! Nathalia finds herself in the centre of attention of the nation with even the prime minister imitating her.
Dad convinces her to use her new-found celebrity status to raise money for a local care home for pets that is in need of help. She does what she can but her fame is not very glamourous and school life changes for the worse when you're all over the internet, too.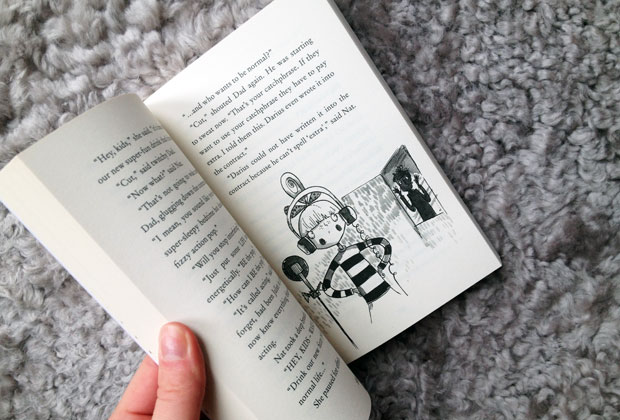 I had a quick read of the book and it's full of the kind of fun and excitement most young girls love. I love that there are some illustrations in the book, too, that's always nice.
My test-reader for this book was a friend's nine-year-old daughter and sure enough, she thought it was great and really enjoyed reading this during the first few weeks of the school holidays. Lots of giggles and laughs according to her mum!
Nathalia Buttface and the Most Embarrassing Five Minutes of Fame Ever and the other books in the Nathalia Buttface series are available from Amazon.co.uk and other great book shops.
We were sent this book for this review. As always, all my reviews are 100% honest and all thoughts and opinions are my own.