Book Giveaway: Win a Copy of Drone Racer by Andy Briggs!
|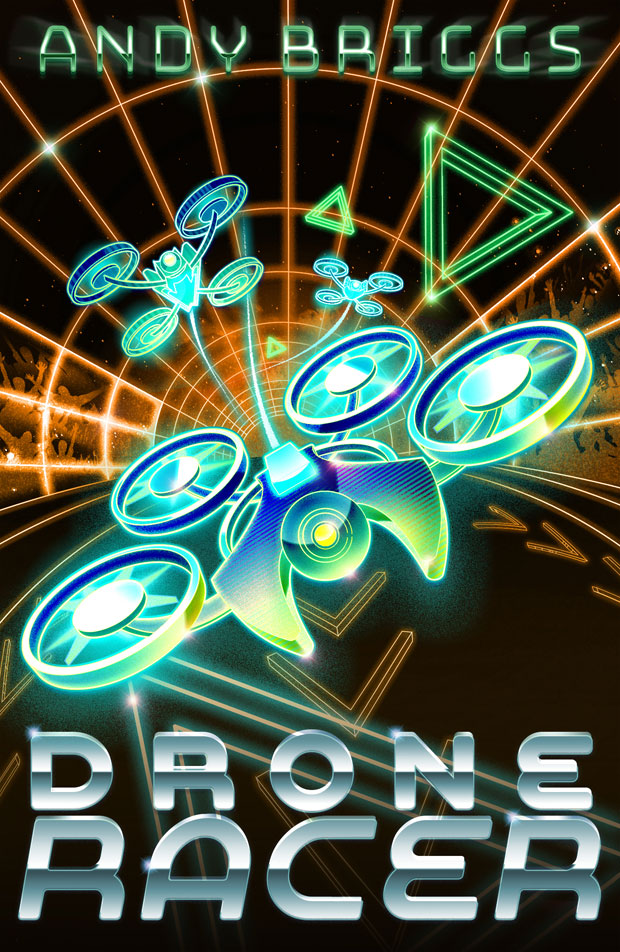 Book Giveaway: Win a Copy of Drone Racer by Andy Briggs!
If you've got a child who's into reading exciting books, this giveaway is for you. Read more about the book just below and enter the giveaway further down in the blog post.
"With races taking place in empty car parks, warehouses and old factories, drone racing is a rapidly growing underground sport. But it's also gone above ground with international championships beckoning from Los Angeles to Dubai, offering by huge prizes. Twelve-year-old Carson Lox thinks he has the potential to be a champion … except his drone is not powerful enough, and he can't afford anything better. Desperate to make their mark, Trix (Tracy to her friends, and the team's engineer) and Eddie (or Edward as he hates being called, the team manager) help Carson break into an old Air Force scrapyard to salvage spare parts. They find the remains of a hi-tech drone that needs patching up and use it to enter the league"
"But there is something unusual about their new drone – it has a mind of its own. The team soon discovers that it has Artificial Intelligence, with a snappy personality way beyond Siri or Alexa, and it's more than eager to help them win the upcoming league championship. With a taste of victory, Team Carson suddenly find themselves on the International Drone Racing circuit. With huge prize money at stake and venues in exotic locations to race, life seems almost too good… And it is. Now that they've seen the drone in action, the military wants the drone back for their own purposes, and they will stop at nothing to get it. How will a few kids – Carson and his friends – be able to protect their drone? "
About the author:
Andy Briggs was born and raised in Liverpool. He is a Hollywood screenwriter, having written on films such as "JUDGE DREDD" and "FREDDY VS JASON" and "FOREVERMAN" for Paramount Pictures, Spiderman creator Stan Lee and legendary producer Robert Evans. He's also worked on Warner Bros.' animated "AQUAMAN" – while at the same time landing an eight-book deal with Oxford University Press for graphic novels "HERO.COM" and "VILLAIN.NET". He has worked on TV projects for Syfy, Netflix, ITV and Amazon and is working extensively between the UK, US and China.
Giveaway: Win a Copy of Drone Racer
For a chance to win a copy of Drone Racer by Andy Briggs, enter through the Rafflecopter below. The giveaway will end on the 9th of October 2018 and is open to UK residents over the age of 18 years. Terms & Conditions apply. There will be five winners.