Book Review: Zak and Jen's Astronomical Adventures
|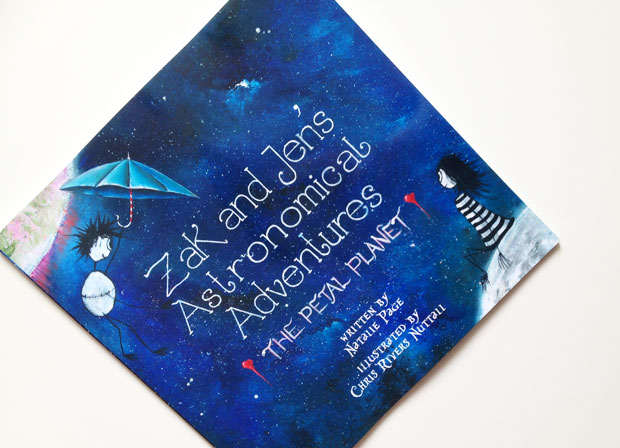 Book Review: Zak and Jen's Astronomical Adventures
Zak and Jen's Astronomical Adventures: The Petal Planet by Natalie Page is a beautiful new children's book released last month.
"To Jen, her life was a terrible bore. She wished she had more than the landscape she saw… Jen lives alone on her solitary sand planet, until one day, a boy named Zak comes to visit.
Through a little of Zak s magic and an unusual umbrella, Jen is transported to a beautiful world, and her new friend helps her learn a valuable lesson along the way."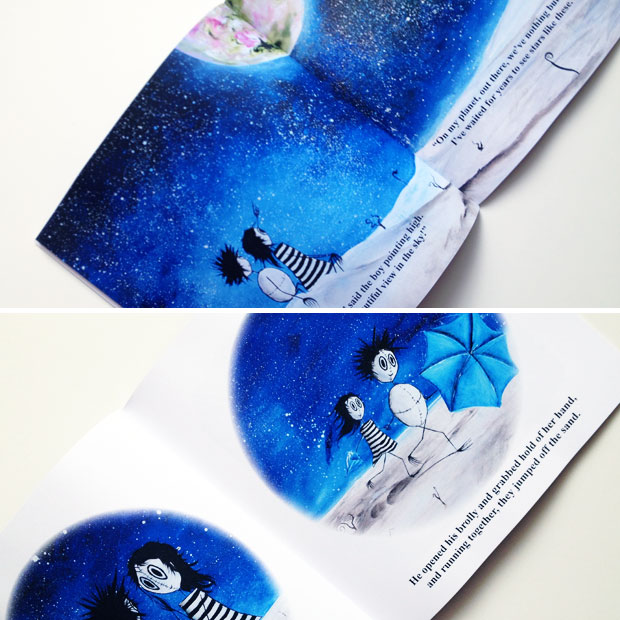 The book is beautifully illustrated by Chris Rivers Nuttall and the style of the images reminds me of Coraline and the Tim Burton films A Nightmare Before Christmas and Corpse Bride. The style is quirky, alternative and a bit dark. I love the look!
The story is simple and easy to follow and the core message is to appreciate what you have in life and be thankful. The prose is rhyming which gives the book a lovely rhythm.
It's a gorgeous and sweet book and I hope that we get to see more adventures featuring Zak and Jen soon!
Buy Zak and Jen's Astronomical Adventures from Amazon.co.uk.
We were sent this book for review. As always, all my reviews are 100% honest and all thoughts and opinions are my own.