Book Reviews: Three New & Sweet Children's Books
|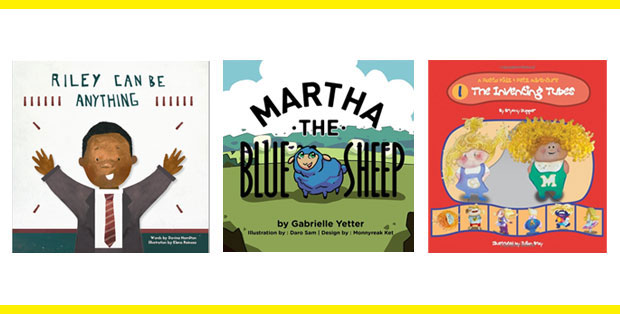 Book Reviews: Three New & Sweet Children's Books
We read a lot in this household and I love finding new children's books to enjoy with my daughters. Recently, we have read three new books that I would like to share with you in this post.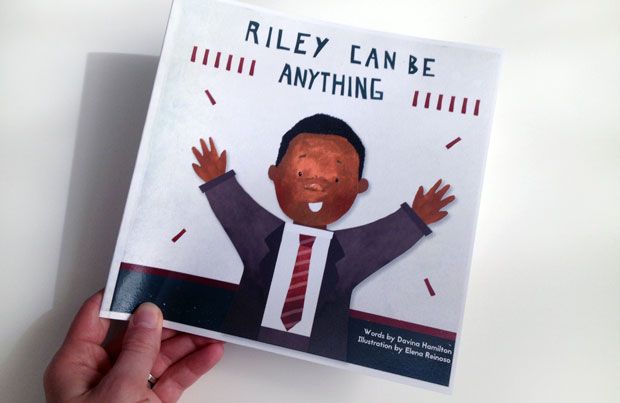 By Davina Hamilton / Illustration by Elena Reinoso.
This is Davina Hamilton's first book and it's an inspiring story about Riley who is not sure what he wants to be when he grows up. With the help of his cousin Joe, Riley explores his options and realises that he can be anything he wants to be.
When Riley is grown up, what can he do?

He honestly doesn't have a clue!

But big cousin Joe helps Riley to see,

He can be anything he chooses to be.
The book is a rhyming story which I'm a huge fan of as rhymes make children's books more fun to read and adds a good rhythm and pace to the story.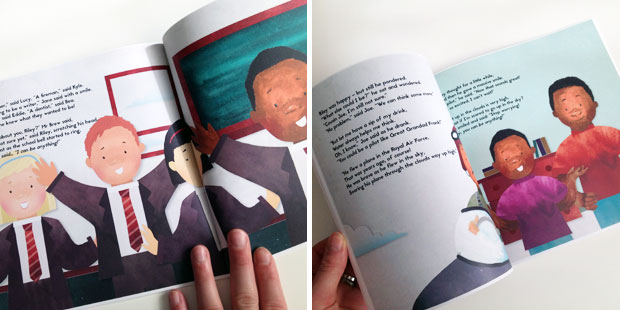 The illustrations by Elena Reinoso are very nice too — I really like her style!
The story covers a topic that all kids think about sooner or later and it's a very positive and uplifting storyline that encourages children to believe in themselves and do the things they love. I would recommend the book for kids aged 3 and above.
Riley Can Be Anything is released on the 25th of May (tomorrow!) and will be available from bookshops including Amazon, Waterstones, Barnes & Noble and Kobo.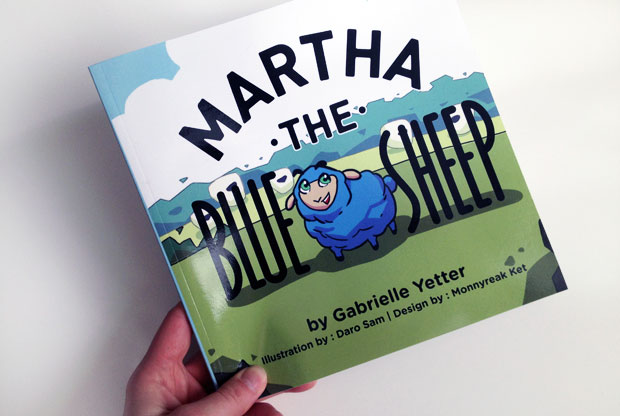 By Gabrielle Yetter / Illustration by Daro Sam.

Martha The Blue Sheep is a sweet story about a sheep who is a bit different. One day, Martha the sheep accidentally fell in some blue paint and stained her wool permanently. She worried about standing out and not blending in with her flock and was being rather sheepish about her looks and her blue coat until one day something happened that made her change her mind. She rescued a baby wolf and the leader of the pack saw it and was so grateful to her that he said he'd look out for her and keep her pack safe. The wolves were easily able to identify her pack thanks to the blue coat! Being different can be a blessing!
The book has a lovely message for children — that it can be special to be different and that people should celebrate their individuality. This is a very important thing to teach our kids.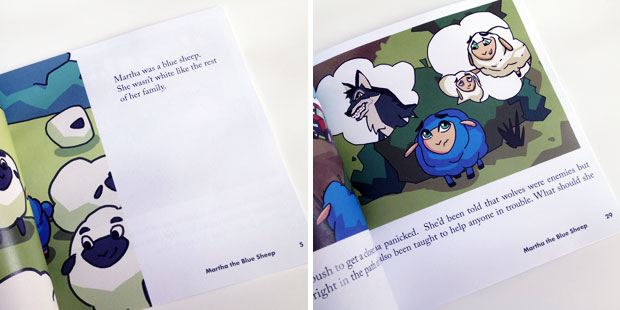 The illustrations are by two young Cambodian artists that Gabrielle met living in Phnom Penh. They also illustrated her first book Ogden, The Fish Who Couldn't Swim Straight.
Martha the Blue Sheep is available from Amazon.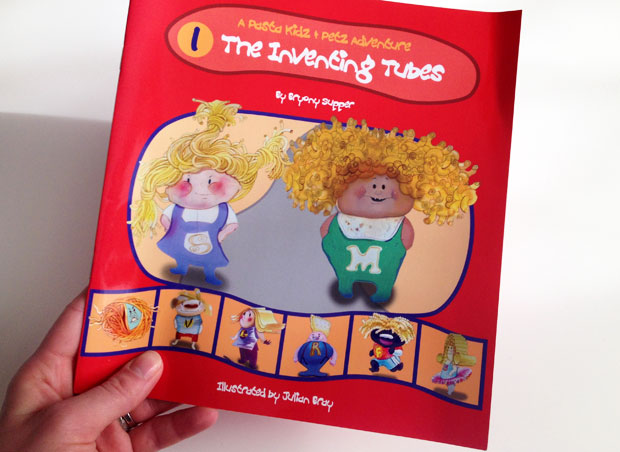 The Inventing Tubes:

A Pasta Kidz and Petz Adventure



By Bryony Supper / Illustration by Julian Bray.
This is a new book series for children aged 4-7 about the adventures of the Pasta Kidz and their Petz. All the characters are pasta themed which is great of course. I love pasta! The characters are funny and the story is crazy and chaotic which kids love. There are strange magical objects, unusual circumstances and lots of pasta themed hair styles that are quite amazing.
The book is full of silliness and humour and there's even a specially invented pasta language.
"The plots and messages reinforce how the Kidz are unique, with different personalities and their own needs. Each tale is underpinned by a moral message and shows how the Kidz help each other, usually with their own individual Petz, and throughout the series we see how their personalities and friendships develop especially when encountering new characters."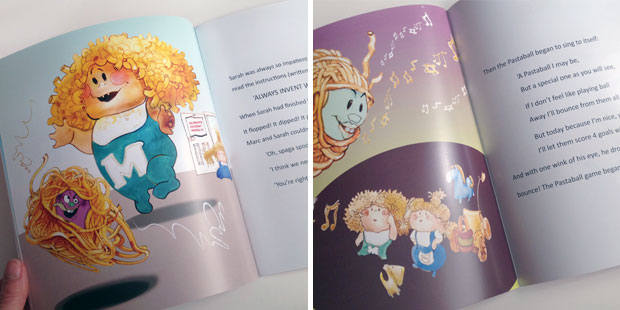 The first book, The Inventing Tubes, follows Sarah Spaghetti and Marc Macaroni as they try to invent a Pastaball to play football with. The result is a bit grumpier than expected… Sarah proves that football is not just for boys and invents her own ball too.
The illustrations are detailed and colourful and lots of fun like the story! The second book in the series is available now too. It's called The Sorry Sticks.
We were sent these children's books for review. As always, all my reviews are 100% honest and all thoughts and opinions are my own.