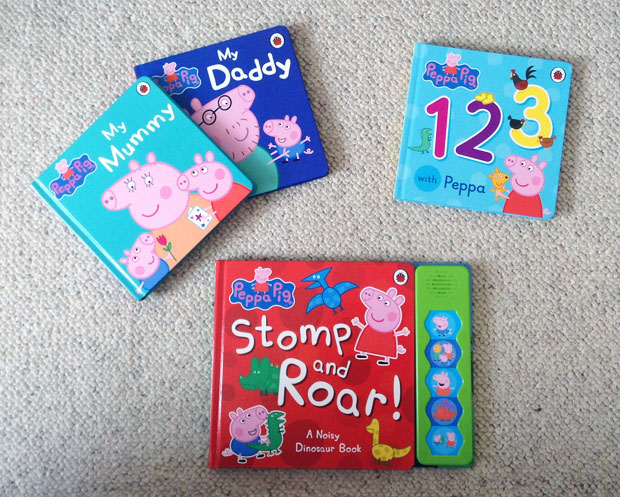 Peppa Pig Books Review
My daughter LOVES Peppa Pig. It's the only English-speaking children's tv-show that she watches and "Peppa Pig" is even part of her small vocabulary at 15 months old. She loves books, too, so I thought I'd see if I can give her her Peppa Pig fix in book format and not always on the telly or the iPad. I went hunting for some Peppa Pig books on Amazon — my favourite shop for books because the price is the lowest and the books get delivered to your door.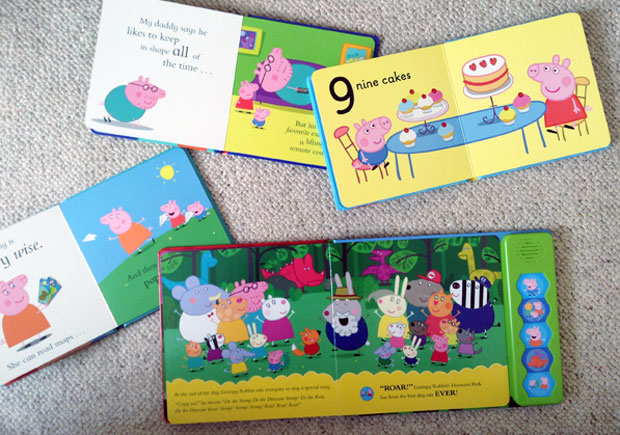 I ordered four books and gave them to my daughter gradually, one at a time, to not overwhelm her and to have something stashed away to help me on a bad day! I went for My Mummy, My Daddy, 123 with Peppa and Stomp and Roar! All the books were very affordable at £2.49 each for the first two and £3 and £4 for the other ones.
The mummy and daddy ones are about Mummy and Daddy Pig and their qualities and personalities and they are both really sweet and each highlight Peppa and George's relationships with each parent. 123 with Peppa is a cute book to use to introduce counting from 1 to 10 with Peppa (and George). We'll be adding the book ABC with Peppa to the collection soon, too.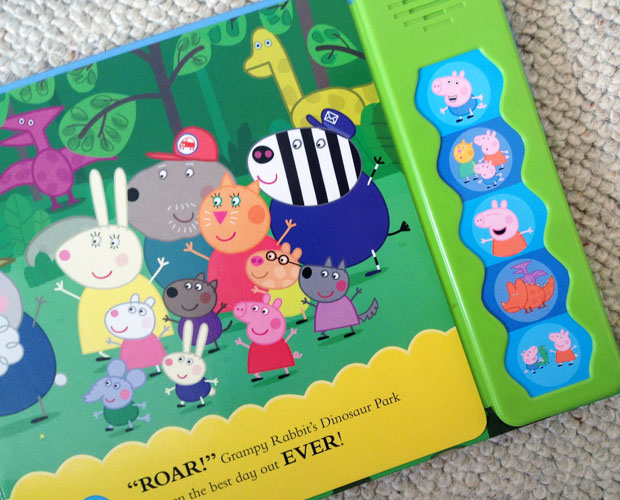 Above is the Stomp and Roar! book which is a fun and noisy sound book. I gave my daughter this one first and she loves it! This one has five different sounds but there are lots of other Peppa Pig books available with even more buttons. You can read the book with or without pressing the buttons or your can just press the buttons over and over again for fun like my girl does. Her favourite one is the bottom button which plays music that she loves to dance to. I like the second button which makes the group "Ooooouuuuu" noise that the characters from Peppa Pig often do when they hear or see something interesting.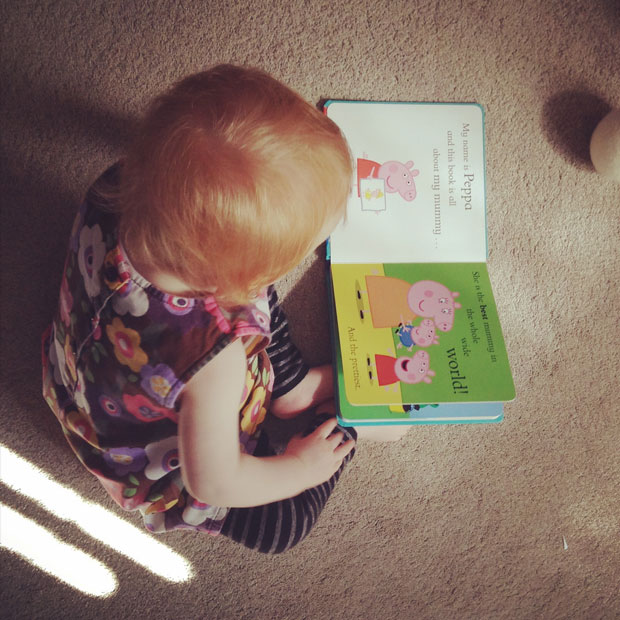 My girl loves all the books and happily reads them on her own or with me or her daddy. She points out Peppa Pig on the pages and hopefully she'll be counting soon too.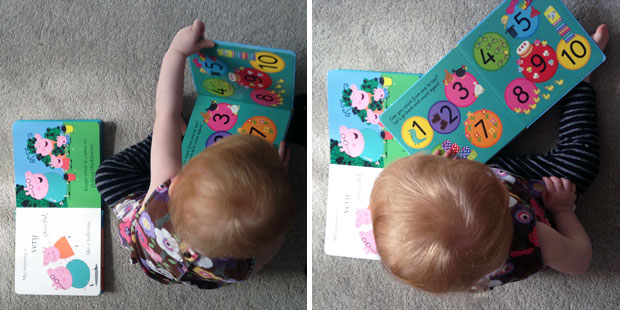 She's like her mum reading lots of books at the same time!
Do your children have books with their favourite tv-show characters? Which one's their favourite?