Britannica Magazine Review – A New Children's Magazine for Curious Young Minds
|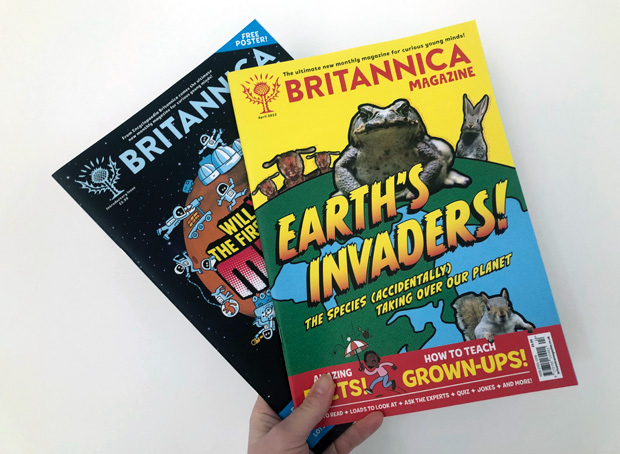 Britannica Magazine Review – A New Children's Magazine for Curious Young Minds
When I was a child, I used to love reading magazines. I still do! I had a subscription to a magazine for a while when I was little and loved it when it arrived in the mailbox each month. I loved magazines so much that during the summer holidays when my sisters and I used to go to buy ice cream cones from the shop with our mum, I sometimes tried to convince my mum to let me have a magazine instead. A magazine only cost a tiny bit more and would provide me with much more, long-lasting entertainment compared to an ice cream that would be gone in ten minutes…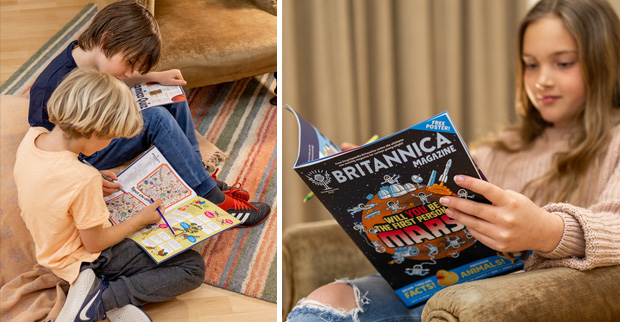 Now, I am a mum myself to three children and my eldest is at the perfect age to start reading magazines at 8 years old. Just in time for the brand new Britannica Magazine which is a magazine aimed at kids aged between 7 and 11 years old. It's an exciting monthly non-fiction magazine that entertains and educates children with fascinating content.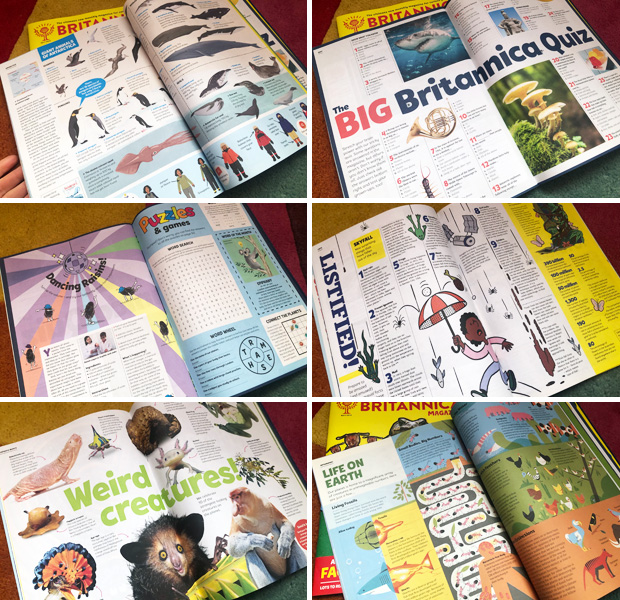 Every issue is jam-packed with lots of articles, features, lists of facts, quizzes and fun activities to keep kids occupied and learning amazing new things about our wonderful world. Perfect for curious children who want to learn more about a wide range of exciting topics – animals, nature, space, inventions, science and lots more. The magazine is well-designed in a way that is attractive and fun for children, with lots of illustrations and great photography to illustrate the features.
My eldest LOVES these magazines! They're perfect for her! She loves reading and learning new facts and the activities and quizzes are great for her too. Britannica Magazine is perfect screen free fun at home on lazy days at weekends or for entertainment during the school holidays and also ideal for taking with you when you're travelling or for enjoying when you're on a family camping trip, for example.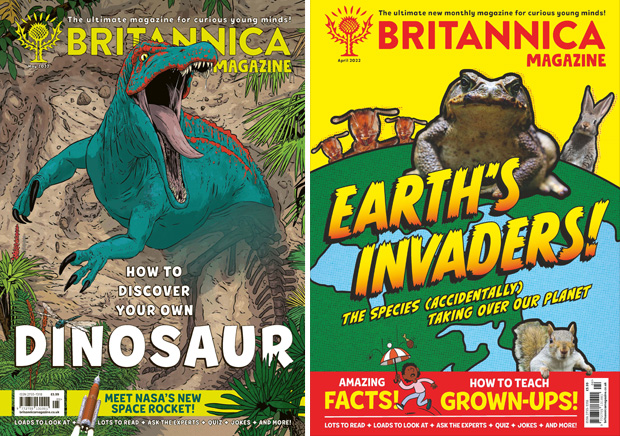 Britannica Magazine is published 10 times a year with bumper double issues in July and December. You can subscribe to Britannica Magazine for as little as £5.99 per month and there are subscription plan offers with both digital and print versions as well as free gifts. You can also buy Britannica Magazine from WH Smith and Martin MacCalls stores.
We were kindly gifted some samples of this magazine for this review. As always, all my reviews are 100% honest and all thoughts and opinions are my own.