Galdo's Gift: The Boovie Review
|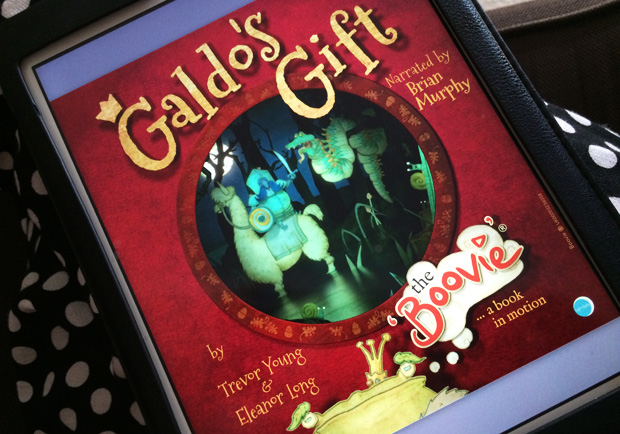 Galdo's Gift: The Boovie Review
There are books, there are e-books and now there are boovies too. What's a boovie? A boovie is a book and a movie. Galdo's Gift: The Boovie, created by Eleanor Long and Trevor Young, is a beautifully illustrated movie-book that your child can read on an iPad or iPhone.
The iBooks app reads the book out loud for your child when he or she presses a button and there are fun interactive and animated aspects on each spread, making it very movie-like at the same time that it's very much a book.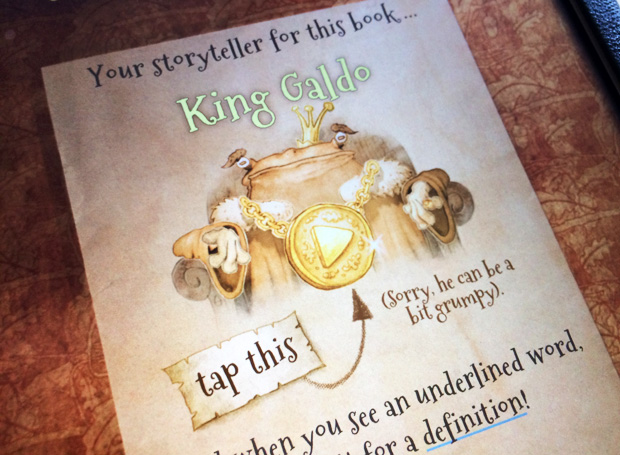 Galdo's Gift is written in rhyme and uses the online thesaurus to help get children engaged in new words and learning new vocabulary. There are lots of crazy characters throughout the book and, of course, the talking from narrator on every next page who reads the story out loud.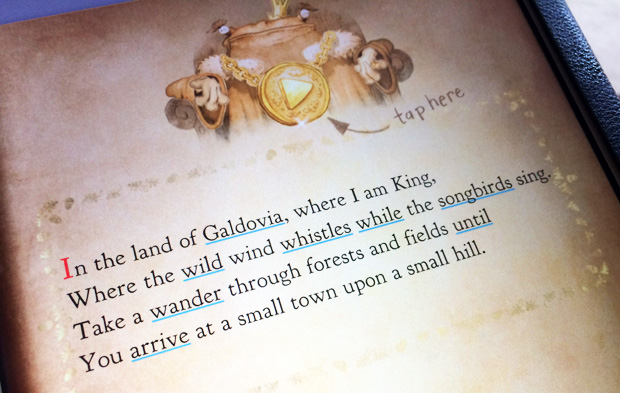 Galdo's Gift has: "28 movie 'illustrations', 250 'in-context' pop up definitions, text personalisation, animated narrator, soundtrack, sound effects and a combination lock to a secret hidden page."
At first, I thought the story might be a bit dark for my young kids (aged 4 and 2) but it's not at all. They both love it, though I think it's better suited for older children due to the vocabulary. I think children aged between 8 and 10 are the ideal age group.
My eldest especially loves the funny characters, the interactive aspect of pressing the buttons to hear the story and turning the pages on the screen. They both really love the moving images too.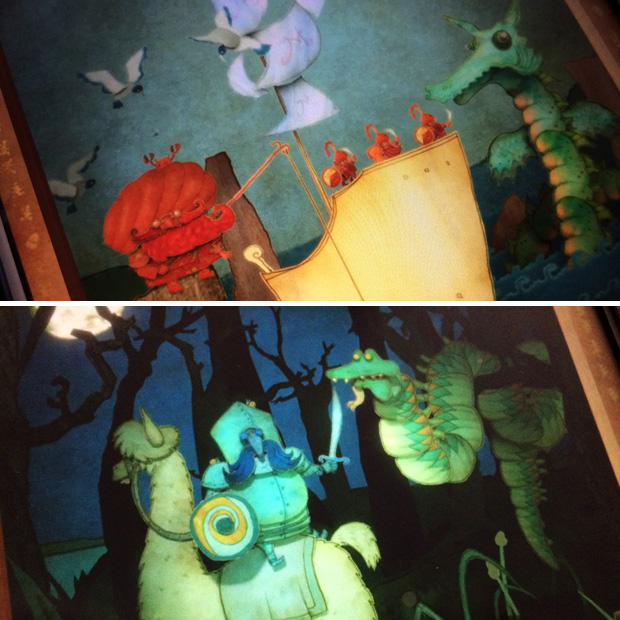 It's a lovely mix of stunning animation and great storytelling and it's really a unique e-book. It's a great activity for a bit of iPad time — book reading for modern kids! My girls love reading physical books too, but this is a lovely addition and another great way to encourage the love for literature. I think it would be great for encouraging children who are not that into regular books too.
Watch the trailer for Galdo's Gift above and download your own copy for 6.99 from iTunes. Don't miss the fun free activities available here and here.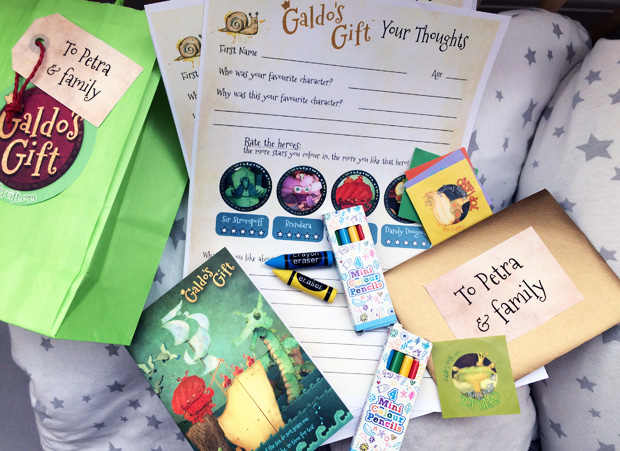 A sample was provided to us for this review. As always, all my reviews are 100% honest and all thoughts and opinions are my own.