Book Review: Blood on Snow by Jo Nesbo (Audiobook)
|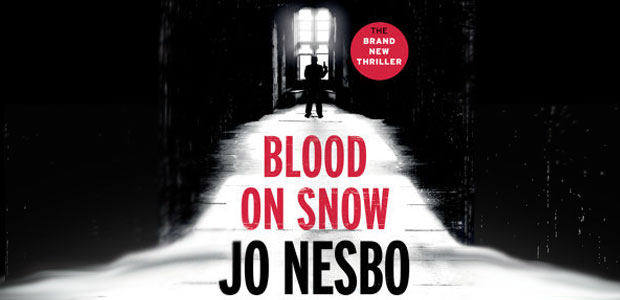 Book Review: Blood on Snow by Jo Nesbo Audiobook Read By Patti Smith
This is my very first audiobook! Blood On Snow by Jo Nesbo is a dark and sharp thriller about Olav who is a fixer — a hitman. It's a lonely life of murder and revenge. The book is set in the 1970's and the story is told from the first-person narrative which really shows the tortured person that Olav is. In Blood On Snow we find out that Olav has finally met someone — the woman of his dreams — but there are a few problems… She is the wife of Olav's boss and Olav has been hired to kill her. This is not the perfect love story or a fairy-tale, that's for sure.
The audiobook version of this thriller is read by punk legend Patti Smith. You can listen to an extract in the video below:

I've never listened to an audiobook before and I have never read a book by Jo Nesbo either but they always come highly recommended by my father-in-law who, to my Swedish delight, is very fascinated by Scandinavian thrillers. I love a dark, thrilling book too so I was excited to get listeneing to Jo Nesbo's new book.
Though, I found the story intriguing, I did struggle to focus while I was listening to the book. I don't think that I'm made for audiobooks. I have such a busy mind and since listening to a book leaves your hands and eyes free it is easy for me to get distracted. It would probably work better for me if I was laid on a sun lounger in the shade on holiday and was just resting. Then I could completely focus on the words in my ears. I felt like I drifted off into other thoughts or started doing other things while I was listening to the book and because of that missed a bit here and there.
The book is read by Patti Smith and her voice is really dark and husky. It's a bit of a strange choice to have an American lady read a book from Olav's perspective — a younger Norweigian man. I read somewhere that Patti Smith is a fan of Jo Nesbo's and vice versa and that's how the choice was made. I would have preferred a more suitable voice for the character. Patti Smith's voice is very monotone and she almost sounds bored which is not great for an exciting story like this one.
The story is quite short — just under 4 hours as an audiobook and 224 pages as a printed book. I like books that are of the shorter variety since I'm very busy and like to be able to finish a book quite quickly.
I'm going to get the paperback book version of Blood On Snow and read it "myself" to get the full experience of the story.
Do you listen to audiobooks? Do you find it hard to focus? And does the reader's voice distract you from the story sometimes?
I was sent this audiobook by Mumsnet for this review. I'm part of the Mumsnet Bloggers Network. As always, all my reviews are 100% honest and all thoughts and opinions are my own.