Book Review & Giveaway: Clever Tykes Inspirational Books
|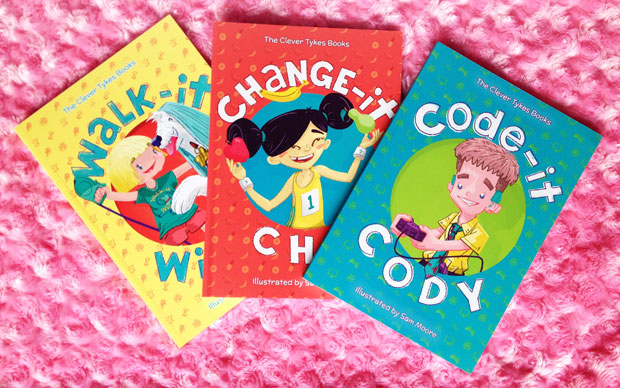 Book Review & Giveaway: Clever Tykes Inspirational Books
Clever Tykes is a series of three storybooks for primary school children with positive entrepreneurial role models for the children to be inspired by. The series is currently used in over 50 schools across the UK and is now available to buy for anyone to use at home too.
The books follow three separate protagonists as they realise their passion and what they are especially good at and interested in. The stories show how they set about making their passions into their own ventures.
"Clever Tykes storybooks aim to introduce important life skills to young children through positive entrepreneurial role models"
Ben Cook – founder
"We're passionate about raising aspirations in children everywhere through enterprise education, and we want to make sure that children, whatever their background, believe in themselves and excel in whichever career path they choose"
The books have subtle entrepreneurial messages and contain lots of valuable life skills that are important to learning and development — innovation, independence goal-setting, hard work and resourcefulness. Of course the stories themselves are interesting and incorporate the target literacy and numeracy for the specific Key Stage 2 age-range.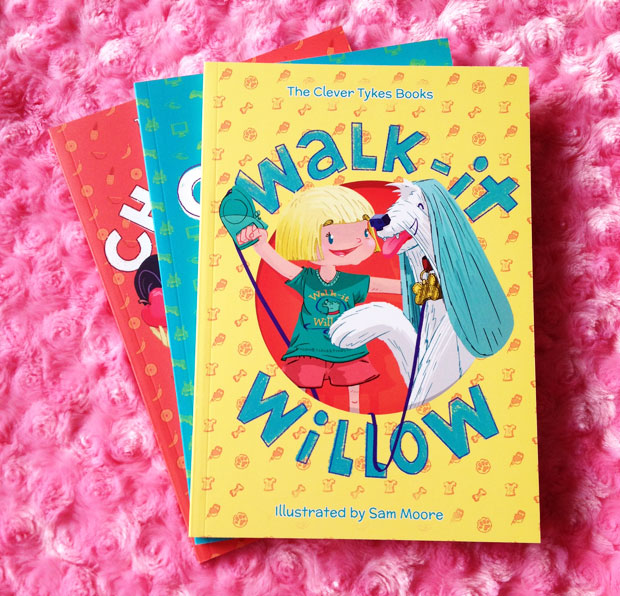 The series includes:
Walk-It Willow about a girl who loves dogs so she sets up a dog walking business in her neighbourhood.
Code-It Cody who is brilliant with computers and gets the chance to create is very own computer game.
Change-It Cho who is passionate about healthy eating and exercise and wants to raise awareness about healthy living.
Children learn and get inspired by people around them, whether they're physically there and real like parents, teachers and friends or fictional characters from TV, films and books. Using stories like these to promote important life skills and characteristics in children and giving them the inspiration and empowerment they need to believe in themselves and their future is such a brilliant idea and I'm sure it works very well. The next generation will be a very entrepreneurial one!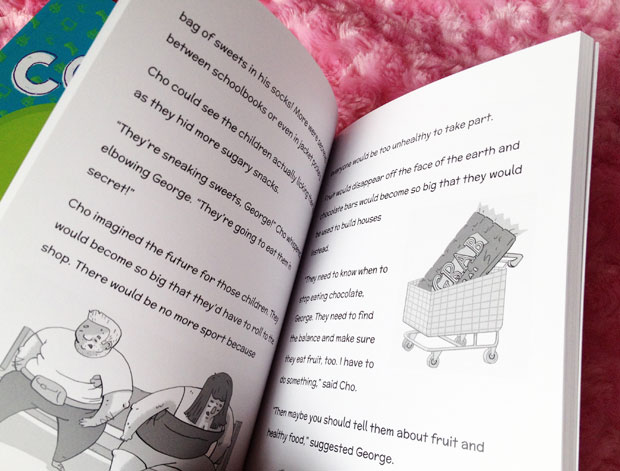 The sturdy paperback books are really good quality with thick pages. The font is easy to read and the text has a nice amount of line spacing. There are plenty of black and white illustrations throughout the books — nearly on every spread — which makes the books even more entertaining and fun to read.
My favourite one is Change-It Cho because her passion is the most similar to mine. All three books are absolutely lovely though! I hope to see them in more schools and home libraries soon.
The recommended age for the books is around 8 years old and KS2 but kids ranging from 6 to 11 are very likely to enjoy the books.
Clever Tykes books have an RRP of £7.99 each or £19.99 for the complete series of all three stories. They are available to purchase from CleverTykes.com and are also available from Amazon and Waterstones.
I have two sets of these wonderful books to give away to my readers. For your chance to be one of the lucky winners, enter my Rafflecopter below. Terms & Conditions apply. The competition ends on the 18th of December 2015. UK entrants only.
a Rafflecopter giveaway
I was sent these book for this review. As always, all my reviews are 100% honest and all thoughts and opinions are my own.