A Few New Favourite Craft Books + Fun Giveaway!
|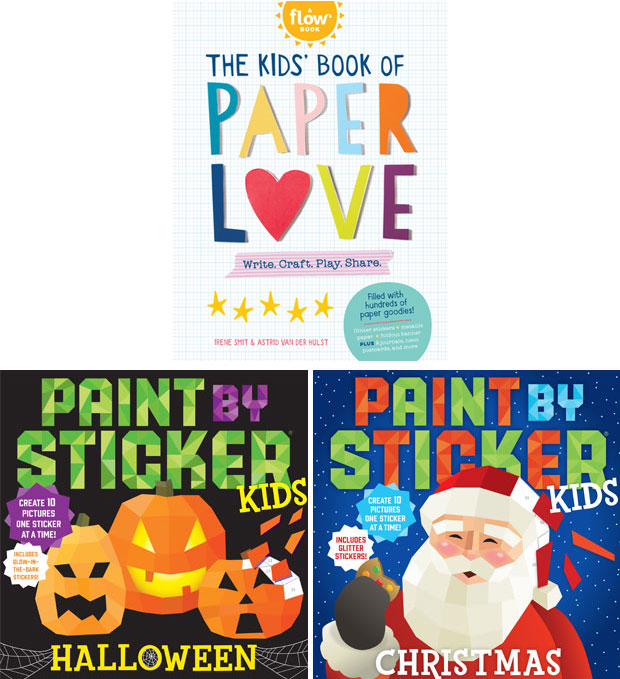 A Few New Favourite Craft Books + Fun Giveaway!
I'm a craft loving lady and my two older daughters are following in my footsteps in that sense too and love crafting too! Much better than running around, in my opinion…
We have a few new crafty books that I want to share with you and further down in this post, there's also a fun giveaway so don't miss that.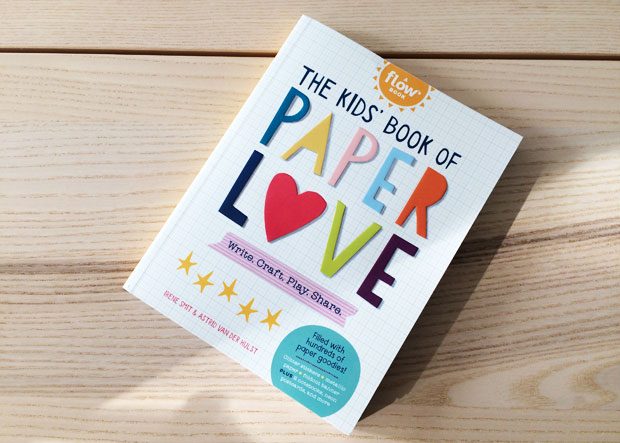 The Kids' Book of Paper Love
I'm so impressed with this book! The Kids' Book of Paper Love is published by Workman on 15 October at £14.99 and is a unique craft book full of fun! It's a sturdy paperback book with a paper goody on every page. There are over 180 pages of pull-out goodies for completely screen-free crafty activities for children. It's designed for children aged 7-14 years but my 3.5-year-old and 5.5-year-old are loving it too and so am I at the age of nearly 32.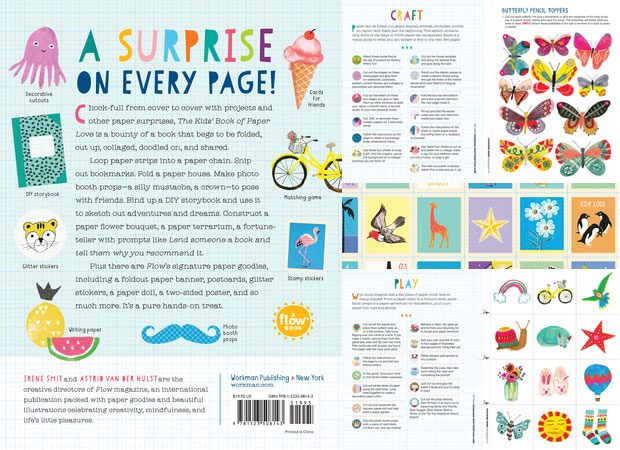 In the book, you'll find lots of fun projects — things to fold or cut up or draw on… a foldout paper banner, postcards, decorative cutouts, a DIY storybook, stamp stickersglitter stickers, a paper doll, a two-sided poster, photo booth props and so much more!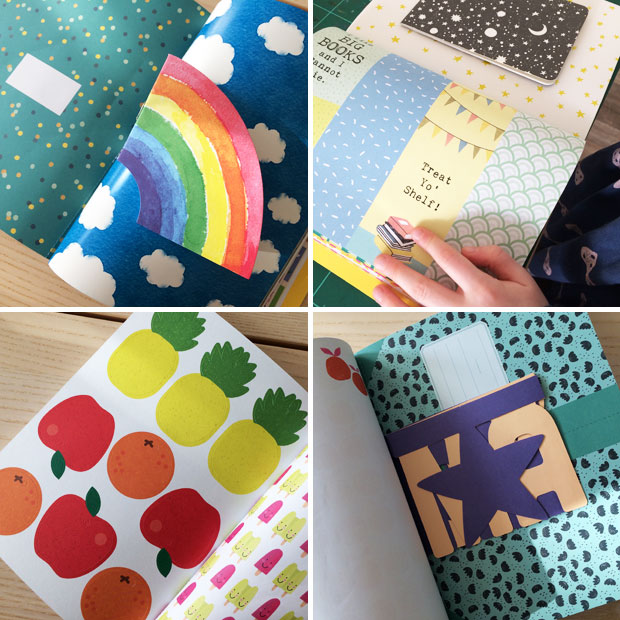 "Loop paper strips into a paper chain. Snip out bookmarks. Fold a paper house. Make photo booth props—a silly mustache, a crown—to pose with friends. Bind up a DIY storybook and use it to sketch out adventures and dreams. Construct a paper flower bouquet, a paper terrarium, a fortune-teller with prompts like Lend someone a book and tell them why you recommend it."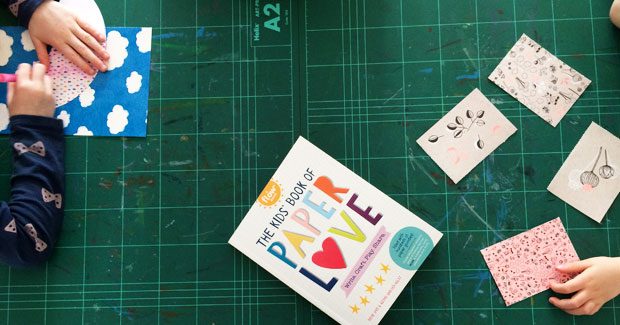 Absolutely brilliant! Hours and days of fun packed in a portable book. Every household with craft loving children should have one this autumn.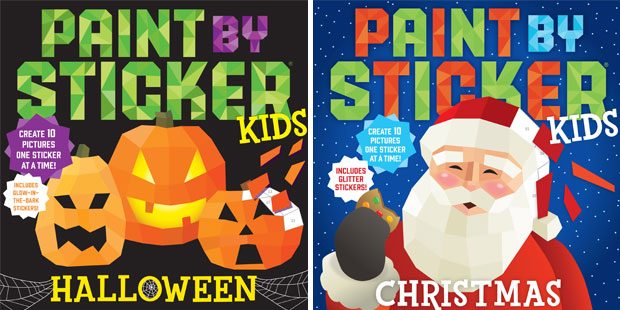 Paint by Sticker Kids: Halloween & Christmas
Paint by Sticker is a bestselling activity series by Workman. There are loads of fun themes (we need them all!) and two new ones published last month and this month — a Halloween one and a Christmas one! We have these two and they're amazing! Both my three year old and my five year old love them. My five year old is a bit neater with the stickers, as expected, but they both have lots of fun creating pictures with the stickers.
The whole paint by stickers idea is such a good and mess-free idea. Great for taking with you to restaurants or when travelling to keep kids entertained. We'll definitely be buying more of these! Each sturdy card stock page rips out easily thanks to the perforated pages too so you can easily share the picture with siblings or friends and turn them into cards or similar when done with the stickers. Each book includes 10 pictures. Just pick an image, find the stickers and match the numbers. The RRP is £7.99 which is great value!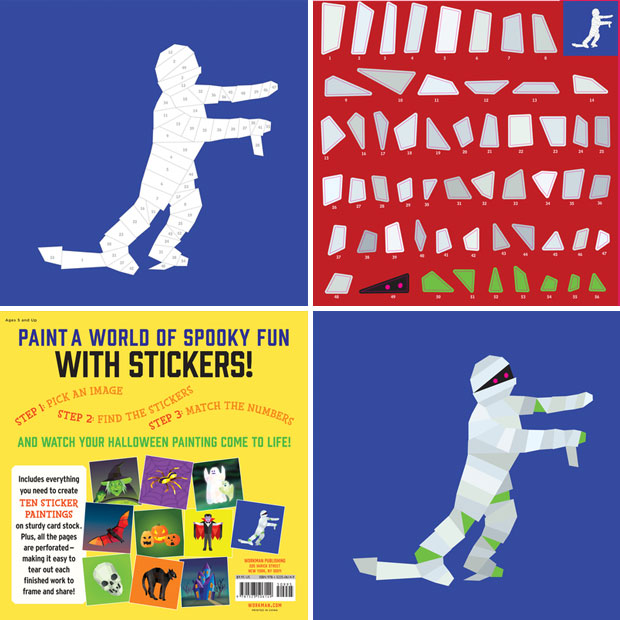 Halloween is just around the corner and the Paint by Sticker Kids: Halloween book makes a perfect activity for this time of year. The book features some spooky, vibrant pictures (including jack-o-lanterns, a haunted house, a mummy, and a pair of friendly ghosts) and the stickers glow in the dark!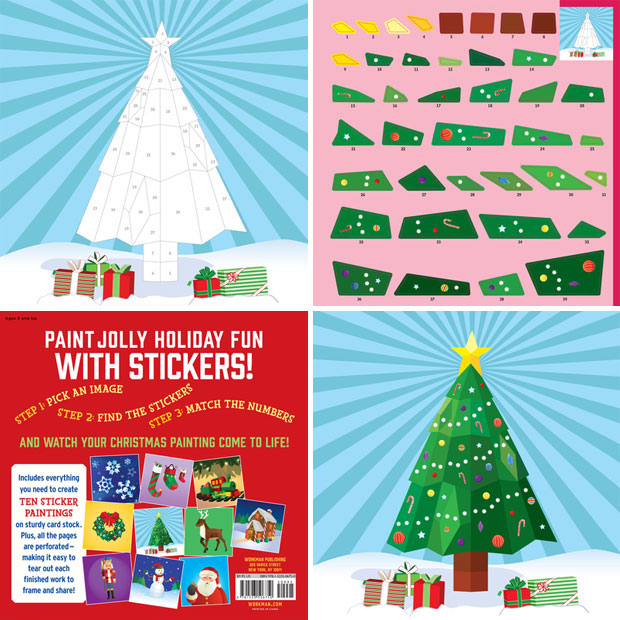 The Christmas one is full of festive images (including Santa, a snowman, stockings filled with presents, and a dazzling Christmas tree) and the stickers are glittery, making them extra special. My eldest is saving all her creations to make Christmas cards with which is lovely!
The books are available to buy from good book shops, including Amazon.co.uk.
Giveaway | Paint by Sticker Kids: Halloween & Christmas
I have three sets of these two books to give away to my readers so if you'd like to win both the Halloween and the Christmas edition for your kids (or yourself!), enter through the Rafflecopter below. Terms & Conditions apply. UK Entrants over the age of 18 years only. The giveaway will end on the 22nd of October 2019. I have 3 sets of two books to give away.
Samples gifted to us. As always, all my reviews are 100% honest and all thoughts and opinions are my own.