My First Signs (Baby Signing) Book Review
|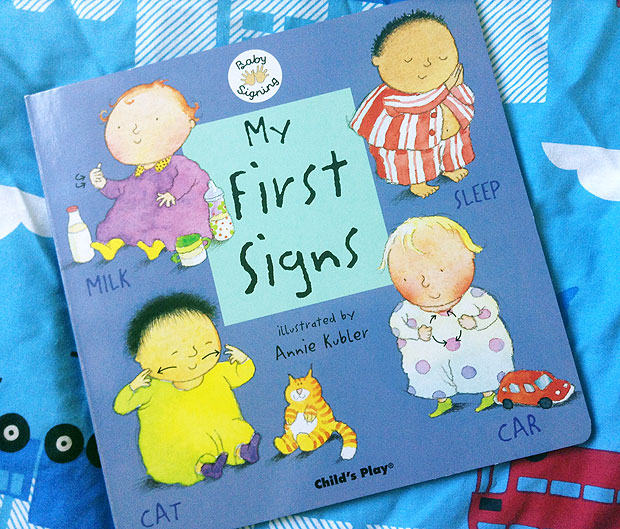 My First Signs (Baby Signing) Book Review
This is a huge and sturdy board book that works as a guide for hearing and deaf children to learn their first 40+ signs. Even before babies can speak, they can learn to sign to help convey their needs and emotions. This is a book that you can read together with your baby so that you can both learn the signs. The book has clear instructions for the signs and very cute illustrations to go with them.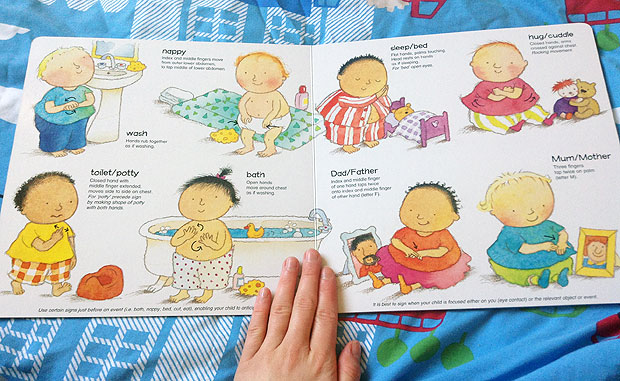 In my line of work, I have seen first hand how good it can be for children to know a few signs before they can speak and therefore I wanted to learn a few more myself and teach my daughter some. The book is easy to understand and has plenty of beginner signs. It can also just be read as a first words book to learn the words that babies hear most days like Mum, Dad, Sleep, Nappy, Bath etc. I think it's a really good idea and my daughter really likes it. She opens the book and says "Baby Baby Baby Baby" because the books pages are filled with babies doing different things. The book is very sweet and my girl loves looking at all the different babies. It's a very versatile book that I think we'll be using for a long time. I love that it's such a big book — it makes it easier to see the signs.
I  bought ours from Amazon for £3.64 which is a bargain for such a big board book. There are more similar books available too, with different themes, songs and activities.