Book Review: The Dinosaur that Pooped the Bed
|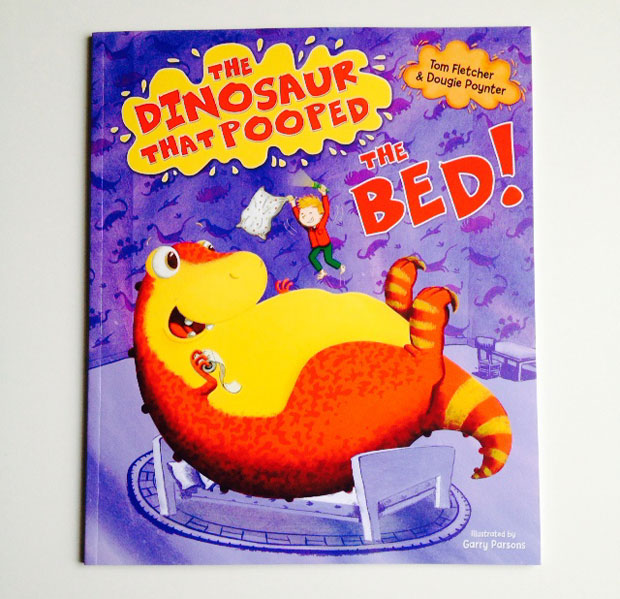 Book Review: The Dinosaur that Pooped the Bed + New Sound Book

Tom Fletcher and Dougie Poynter (from McBusted) are back with a new The Dinosaur That Pooped… book illustrated by Gary Parsons. Their previous books are hugely successful! You can read my reviews of them here.
In The Dinosaur that Pooped the Bed, Danny and Dinosaur want to watch telly but Mum will not allow it until they've tidied up their room. Danny has a plan to easily and quickly make the mess go away — just get Dinosaur to eat it all!
What goes in has to come out, though, and just as they think they'll get away with it all, there's a rumble in Dinosaur's tummy and a much bigger mess...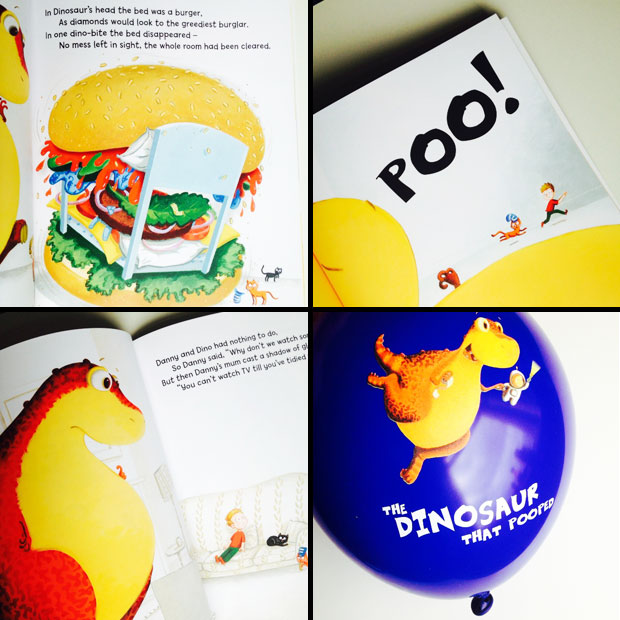 Old fans and new readers will love this funny new addition to the series. It's perfect for kids going through that phase all kids go through when they think poo is absolutely hilarous! I find that for most kids this is around age 3-6. Some older kids still think it's very funny too, though. I say, let kids have fun and enjoy a bit of silliness. These books let them do just that.
The illustrations are lovely and fun and I like the details of the typography, too.
Buy The Dinosaur that Pooped the Bed from Amazon.co.uk or other good book shops.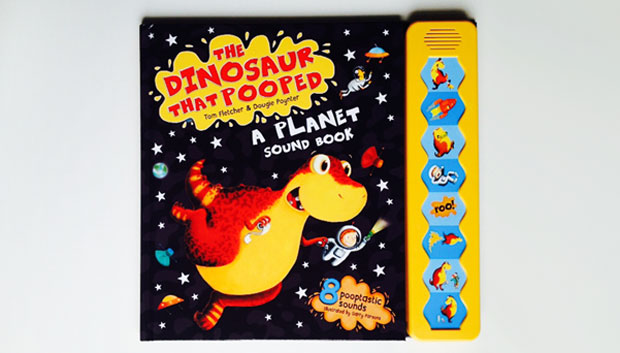 The Dinosaur that Pooped a Planet is one of the older books but very soon there will be a brand new version out — a sound book! Kids love sound books as they add an extra element of fun to the story and they get to be involved in the storytelling by being in charge of pressing the correct button as the adult reads the story. Younger kids, like my toddler, love just pressing the buttons over and over and listening to the fun sounds.
The Dinosaur that Pooped a Planet Sound Book will be available from the 24th of September and is available to pre-order now from Amazon.co.uk.
We were sent these books for this review. As always, all my reviews are 100% honest and all thoughts and opinions are my own.