The Dinosaur That Pooped Series Review
|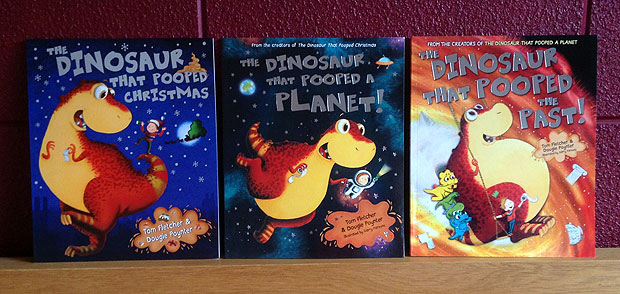 The Dinosaur That Pooped Series Review
The Dinosaur That Pooped Series consists of three books all written by Tom Fletcher and Dougie Poynter (from McBusted) and are illustrated by Gary Parsons.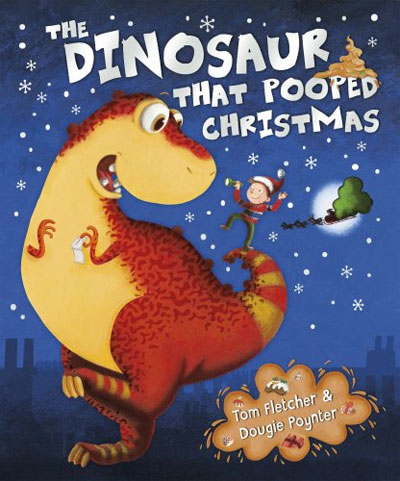 First came The Dinosaur That Pooped Christmas (published in 2012) which is a funny Christmas story about a greedy boy called Danny who asks Santa for too many presents so Santa decides to punish him by giving him a dinosaur egg for Christmas. Out of the egg comes the dinosaur and all the mess that he creates! It's a very different kind of Christmas story that will have kids laughing very quickly!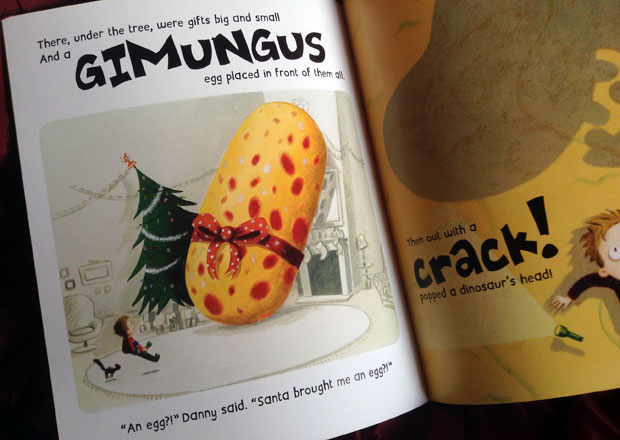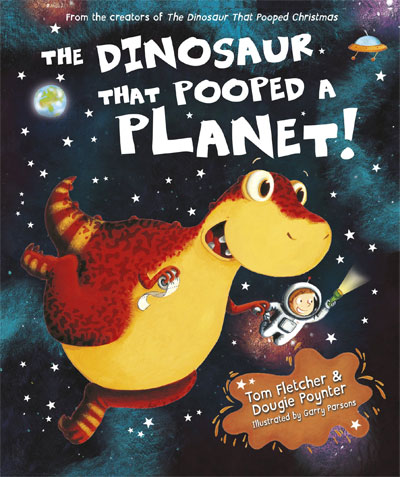 Then came The Dinosaur That Pooped A Planet (published in 2013) that is the story of when Danny and the dinosaur go to space. Danny forgets to pack the dinosaur's lunch and the dinosaur gets so hungry that he eats anything he can see, including a planet and the space rocket! This books is a fun adventure: it's exciting and a bit silly. Just what kids love!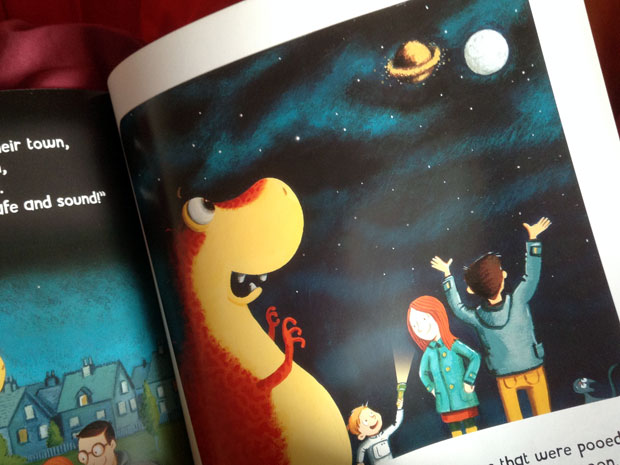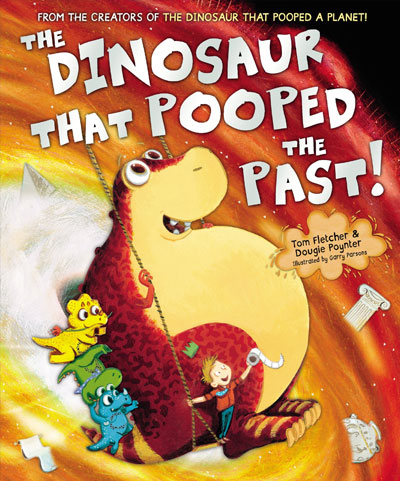 The third book in the series it The Dinosaur That Pooped The Past (published in 2014). In this book the dinosaur and Danny travel back in time and meet some other dinosaurs and a threatening volcano that they need to escape from. Another exciting story about the loved characters and yes, this one includes poo, too!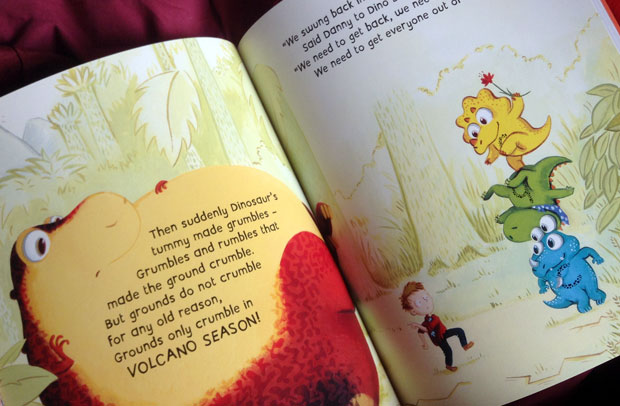 These books are loads of fun for young children (between 3 and 6 years of age, I would suggest – when they love poo the most…), they will make them laugh out loud and wanting more. The stories are well written and exciting. I love that the text has rhyme and rhythm because this always makes children's books more enjoyable to read for the adult and the children.
Some words are made up and some are words that will be new to some children, which makes a great mix!
The illustrations are great too, interesting and well suited to the stories.
The books obviously all contain poo and toilet humour but, like it or not, kids all go through a phase when they think it's hilarious so why not let them enjoy it and have fun reading stories that cater to their interests?
I've read these books with 3 and 4-year-olds and they absolutely LOVE them. I hope we get to hear more about Danny, the dinosaur and their further adventures!
Play a The Dinosaur That Pooped game, sign up for the newsletter and download a bunch of fun and free activity sheets here.
Here's a fun video introduction of the books:
I was sent these books for review. As always, my reviews are 100% honest and all thoughts and opinions my own.