Shopkins Magazine Review
|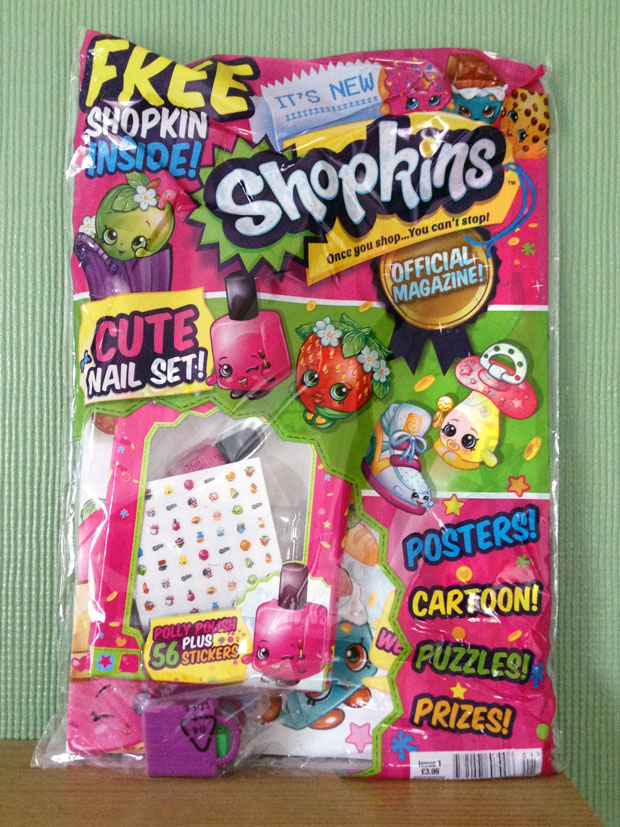 Shopkins Magazine Review
Shopkins is a new magazine aimes at girls aged 5-9. Shopkins is also the name of the cute, quirky and collectable character toys that come with the magazine. The characters are based around everyday items that you buy in the supermarket – fruit and veg, sweet treats and health and beauty. The brand launched in 2014 and has won the British Toy and Hobby Associations Collectable Toy of the Year and Tesco's Best New Product to Market 2014.
The magazine is full of puzzles, quizzes, games, fun facts, cute, collectable posters and ideas/inspiration for fun things to create or do. Each issue comes with a collectable Shopkin and special editions also include extra gifts.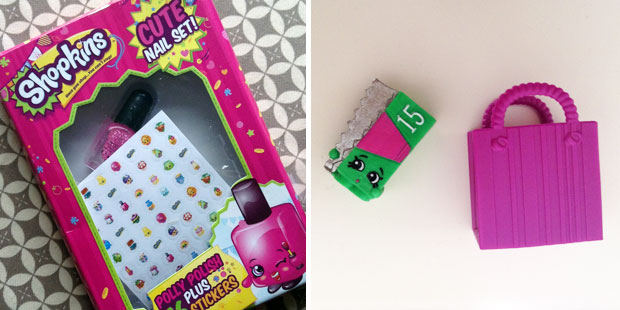 Since this issue is the very first one, it came with some gifts. A Shopkin and a little bag and a nail set with stickers and a small bottle of nail polish.
At first, I thought the magazine looked super girly and wondered what would be on the inside. I'm happy to say that, even though it's a pink and girly magazine, the inside is full of puzzles and activities that provide great brain exercise. I personally don't see the need for gender specific magazines and toys but I can see that girly girls would really like this. I like the quizzes and puzzles but not the pink, glitter and make up for kids.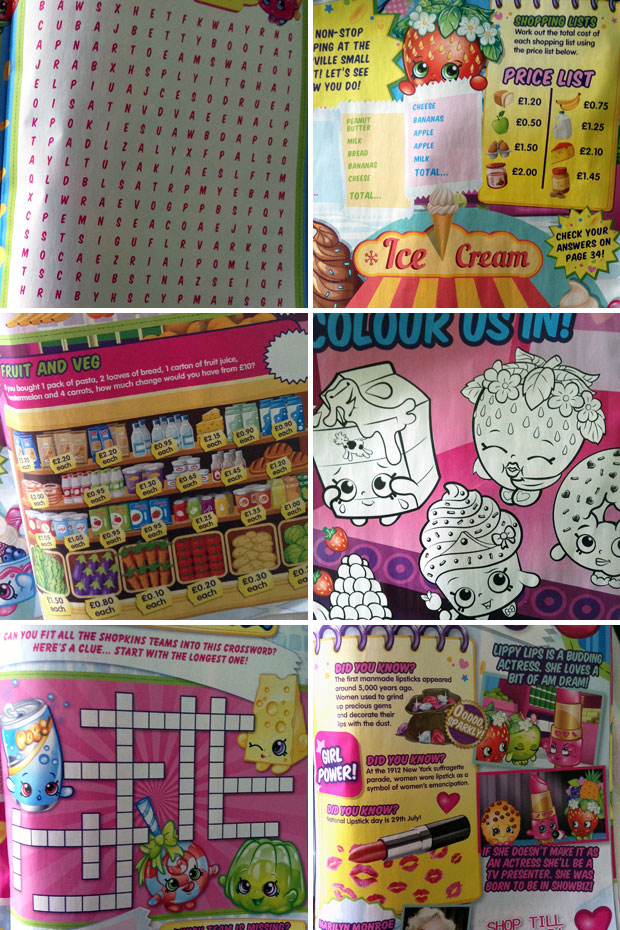 There's really loads of different activities that will keep a child busy for hours — perfect for a rainy day or when travelling.
The Shopkins magazine is published by the independent publishing house DJ Murphy and is available to buy from Tesco, Sainsbury's, Morrisons, WH Smith, Asda, Waitrose, Co-op, and all good newsagents for £3.99. You can read more about it on DJ Murphy's website.
I was sent an issue of this magazine for this review. As always, all my reviews are 100% honest and all thoughts and opinions are my own.