Book Review & Giveaway: In the Night Garden Tummy Time
|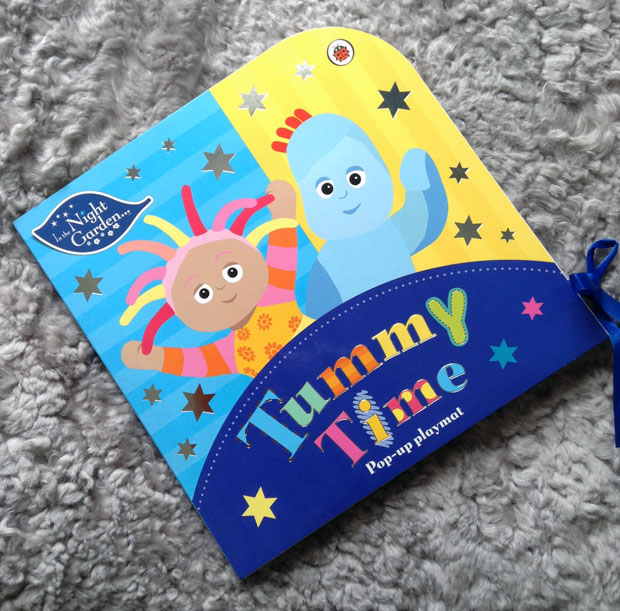 Book Review & Giveaway: In the Night Garden Tummy Time
This is a new book designed specifically for tummy time. A bit of tummy time every day is recommended by health professionals to encourage your baby's physical development and to strengthen neck muscles. This lovely book published by Ladybird will give your baby something to focus on and some stimulation during tummy time, making it more fun for everyone!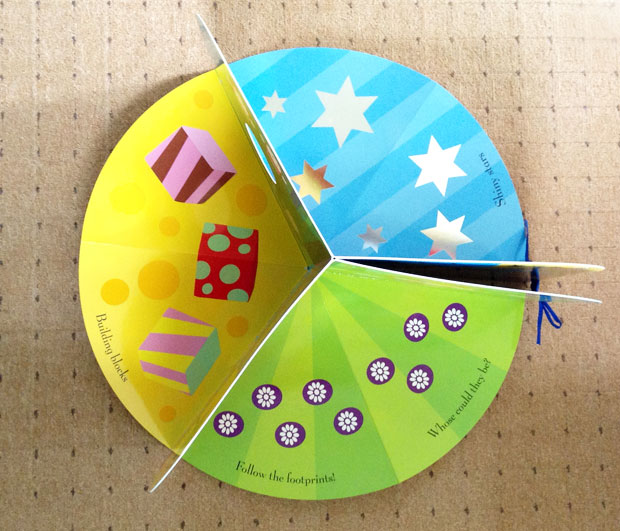 The book first looks like a normal, large baby board book but when you open it, it folds up (see photo above) and reveals three sturdy and interactive scenes. The three spreads are filled with stimulating colours, peep through holes, cute illustrations and different textures. There's a mirror too!
You simply open the book up and put it on the floor with your baby and show him or her the different scenes and textures.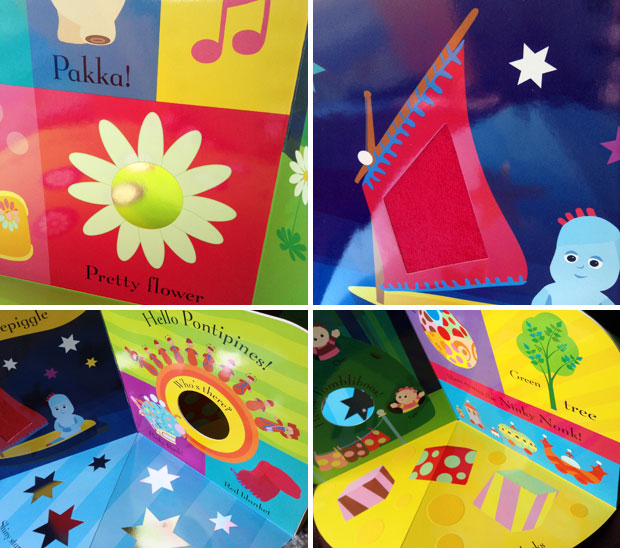 I think the book is a great way to make tummy time for stimulating and fun. This book really grows with your baby — my daughter is 15 months old now and way past tummy time but she loves this book. It's great for older children too! It makes a fun pop-up play mat and my girl loves looking in the mirror and through the hole to see who's hiding there (usually me!).
In the Night Garden Tummy Time costs £8.99 from Amazon.co.uk.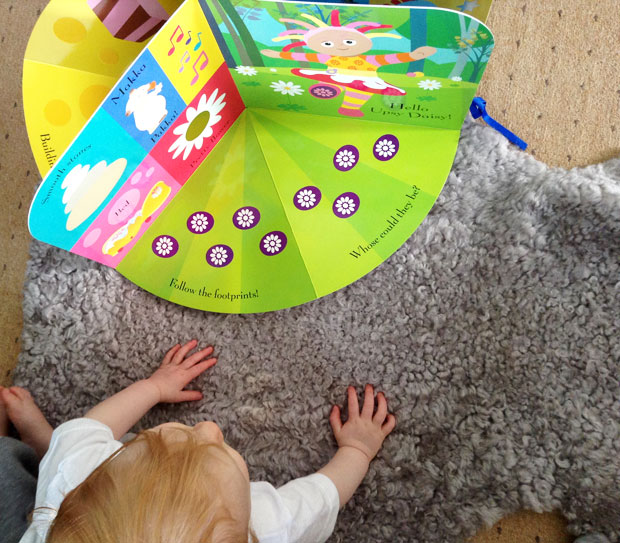 I have one of these gorgeous books to give away and this time the winner will be one of my Facebook fans or Bloglovin followers. So follow me on Facebook or Bloglovin (or both for a double chance) to enter! The winner will be randomly chosen on Sunday the 10th of May. UK-entrants only. Let me know below (or in a message) that you are following so that I can contact you if you are the winner.
We were sent this book for this review. As always, all my reviews are 100% honest and all thoughts and opinions are my own.