New DK Preschool Books Reviews + Giveaway
|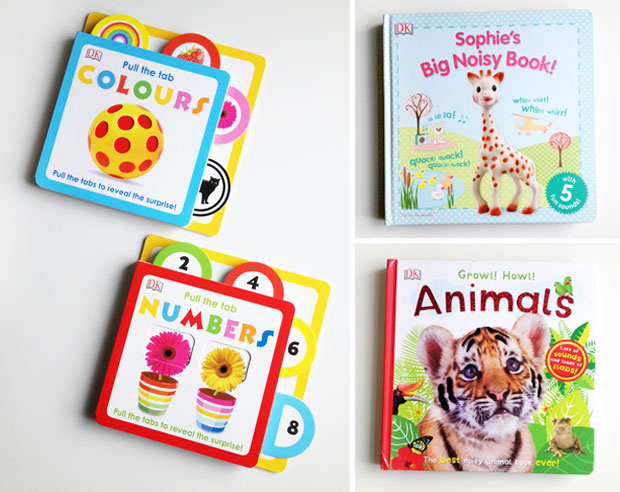 New DK Preschool Books Reviews + Giveaway
DK Books are launching lots of new, fun preschool books this autumn. They are just what we love — chunky board books with lovely, bright colours. Some of the books have textured surfaces, flaps, pop-ups, tabs to pull or sounds and there are lots of different themes such as animals, space, learning and much more.
We've checked out four of the new books:
Pull The Tab Numbers
Pull The Tab Colours
Sophie's Big Noisy Book
Growl! Howl! Animals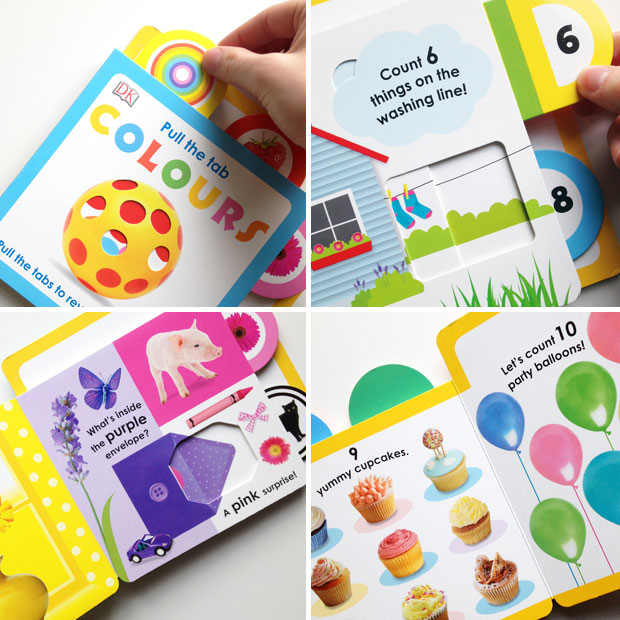 The Pull The Tab books provide toddlers with a fun and colourful way to learn. These two books introduce simple counting skills and different colours to toddlers with clear labels and bright images to keep them entertained. The pull out tabs are chunky which makes them very sturdy and the design of the books is just lovely. My daughter loves them so much! The images are mixed photos and illustrations and there are so many items in the book that my girl really likes so she gets really excited every time she reads one of these books. She loves playing with them on her own or reading them together with me or her dad, going through the colours and numbers.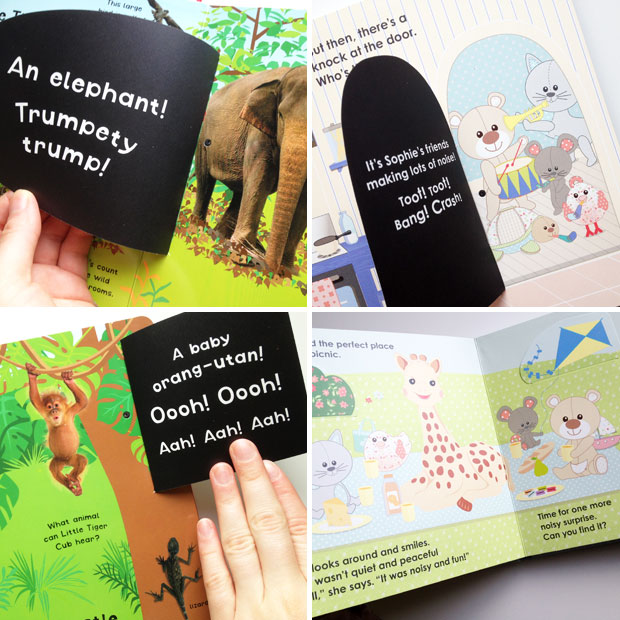 My daughter loves animals so Growl! Howl! Animals was a natural choice for us. It's a vibrant and engaging book with lots of gorgeous jungle animals, some hiding under flaps. The background images are illustrated and the animals are photographs which makes a lovely mix. There are lots of my daughter's favourite animals and she really enjoys looking through the book and checking under the flaps. The animal sounds are great too!
Sophie La Girafe is a favourite among many babies and toddlers and now she's starring in her own sound book — Sophie's Big Noisy Book. It's a beautiful book in pastel colours that is very sweet. The style is, of course, quite French and on one spread, Sophie and her friends are enjoying a picnic complete with a baguette, macarons and cheese near the Eiffel Tower. I think it's really cute! One of the sounds is French music which is absolutely adorable.

Both sound books are very large and thick but the sound mechanism takes up a lot of the books and they actually only have five spreads which is a good amount to keep toddlers interested throughout the books. Both books have 5 different sounds and lots of exciting flaps. The sounds are activated by light so you need to be in a light room or near a lamp to hear them. I wish the flaps were a bit sturdier because toddlers tend to rip things quite easily.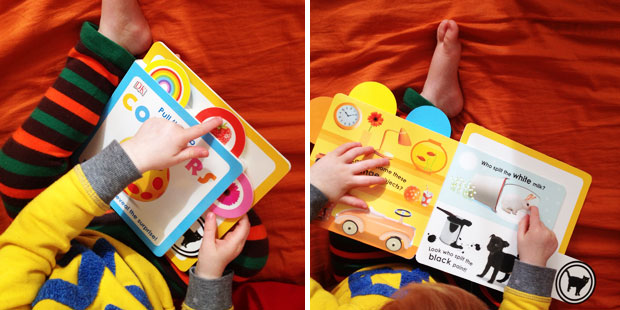 We love all four books but my daughter's favourites are definitely the Pull The Tab books. They keep her attention for a long time as she goes through all the pictures and finds the words she knows.
Find out more from DK Books and buy the books from Amazon.co.uk.
Giveaway
I've been given the opportunity to give away our two favourite books to one lucky reader. If you'd like to win the two Pull The Tab books mentioned in this review, please enter via the Rafflecopter below. Terms & Conditions apply. UK entrants only. The competition will end on the 20th of October 2015.
We were sent these books for this review. As always, all my reviews are 100% honest and all thoughts and opinions are my own.