Book Review: LEGO Awesome Ideas
|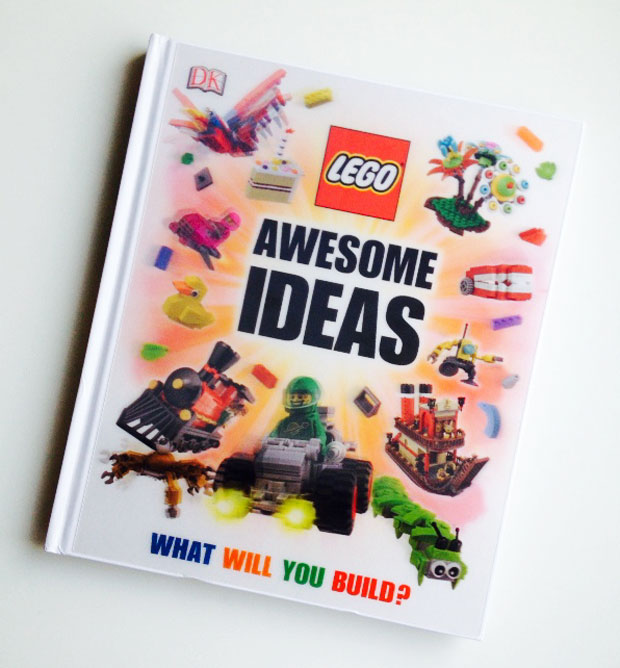 Book Review: LEGO Awesome Ideas
LEGO Awesome Ideas is a brand new idea book that quickly builds up your LEGO knowledge and expands the way you build. It's full of really amazing ideas that inspire creative building and lots of fun. You'll definitely learn lots of new things from this book!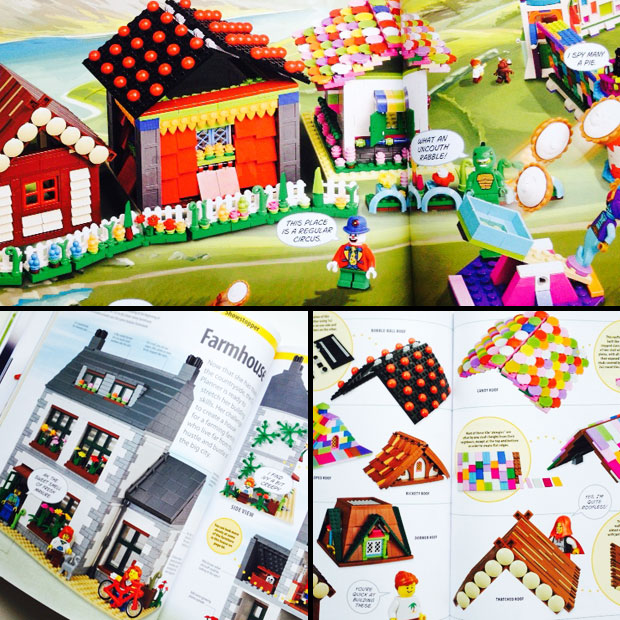 There's really something for everyone in this book. It shows cool and beautiful worlds and then details of how to build different elements. The book doesn't tell you step by step what to do but it gives you the idea so that you can explore yourself.
There are chapters about space, about houses, everyday objects and even food! Plus much, much more.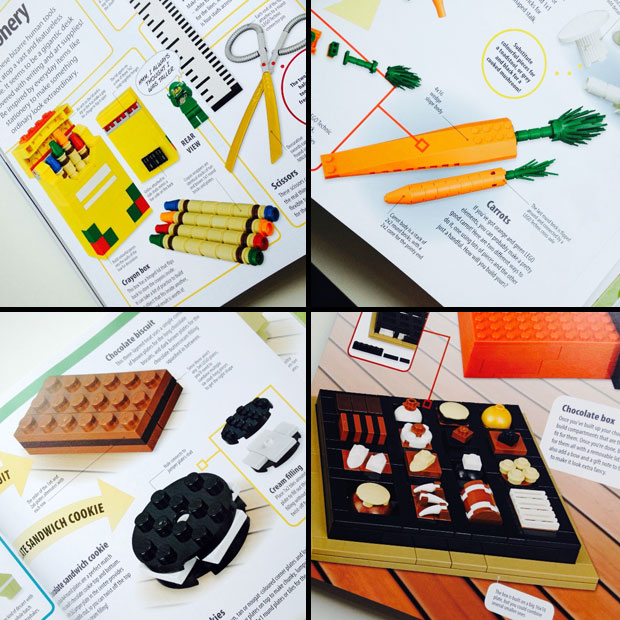 The whole family loves this book. As soon as you open it up, you want to start building. At the moment we only have some old LEGO from my husband's childhood so there weren't that many things that we could build from the book with our limited supply of LEGO. Nowadays, there are so many specialist pieces too that didn't exist 20 years ago. The book shows fun ways of using these new pieces though and shows that they can be used for other things than they were originally designed to be part of.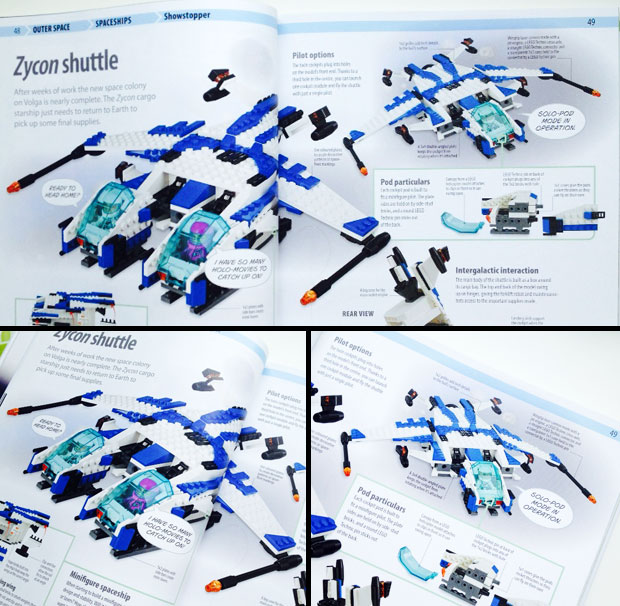 We choose to build a space ship inspired by the Zyon Shuttle (above) from the book as those pieces were the most similar to the ones we have. Below you can see the result! We had fun creating this and the book really inspired us and gaves us lots of ideas for how to use different kind of pieces.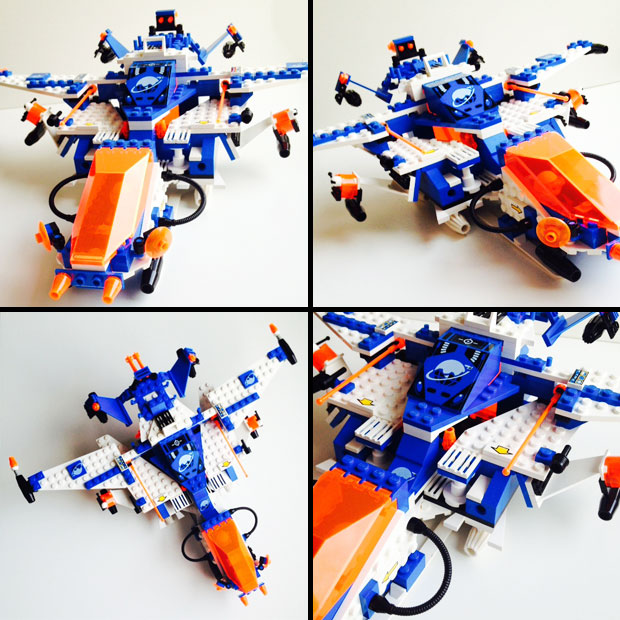 We now need to buy a bunch of new LEGO bricks so that we can continue building from the book. Our little girl is nearly big enough to move on from Duplo to regular LEGO so that's perfect.

Buy this amazing book from Amazon.co.uk or other great book shops. I would make a wonderful gift for LEGO fans of all ages.
©2015 The LEGO Group. Produced by Dorling Kindersley under licence from the LEGO Group
We were sent this book for this review. As always, all my reviews are 100% honest and all thoughts and opinions are my own.