Book Review: Molly Maybe's Monsters – The Dappity Doofer
|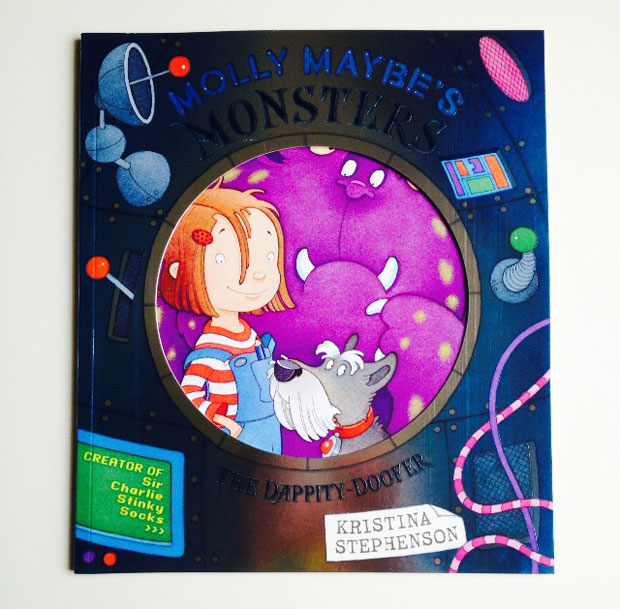 Book Review: Molly Maybe's Monsters – The Dappity Doofer
Molly Maybe's Monsters – The Dappity Doofer is a new book by Kristina Stephenson who is known for her bestselling Sir Charlie Stinky Socks books. The book is about Molly who lives in a small town where not much happens. Molly has a an extraordinary tree house, though, and one day when she's up there, she spots her neighbour finding something peculiar in his garden.
A few days later there are lots of strange holes in the neighbour's garden and Molly spots a huge purple claw coming through one of them. A monster!
Molly's tree house has a special device — the Mundervator — that can take her to a magical monster world below and she goes there with her dog Waggy to find out what's going on and why the monsters are digging up her neighbour's garden.
It's a fun book full of interesting drawings, problem solving and adventure!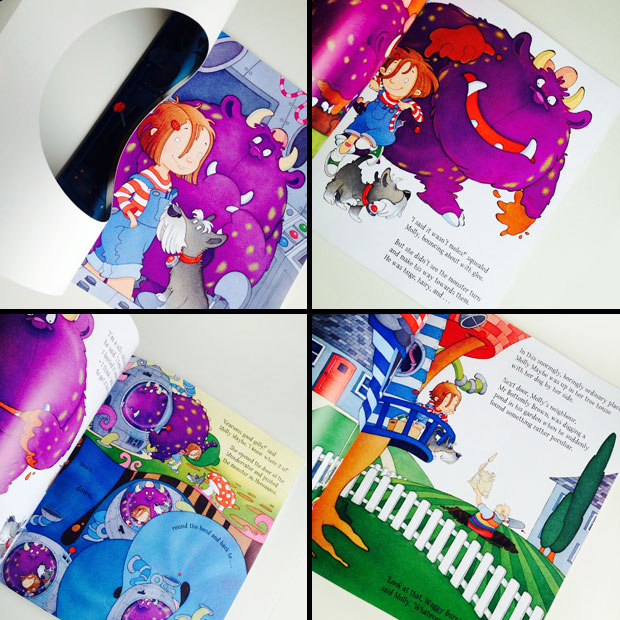 We really enjoyed the book and especially like that it's a monster book featuring a tough and smart girl. It's refreshing to see something different than all the pink princess books. Young boys and girls don't need different books and this is one that everyone can enjoy, definitely.
You can buy the book from Amazon.co.uk and other great book shops.
We were sent this book for this review. As always, all my reviews are 100% honest and all thoughts and opinions are my own.