Book Review: The Nonsense Show by Eric Carle
|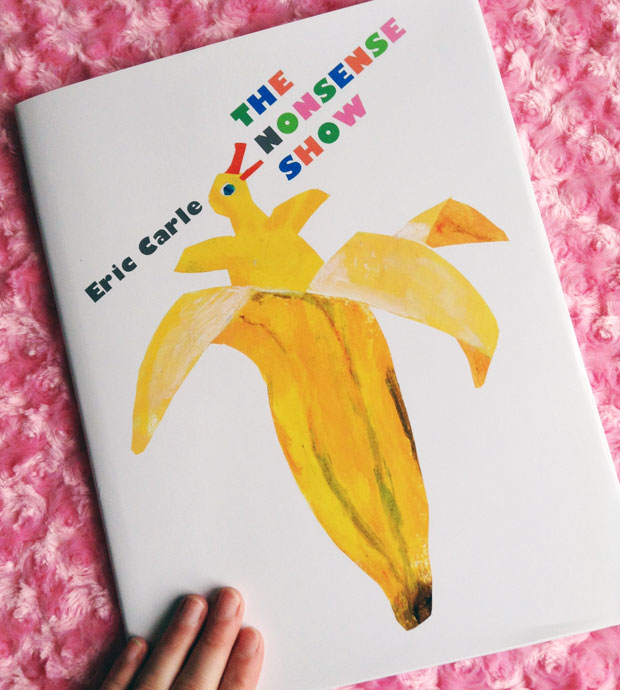 Book Review: The Nonsense Show by Eric Carle
Eric Carle is one of my all-time favourite children's book authors — his books and illustrations are brilliant! We all know The Very Hungry Caterpillar and I also especially love Brown Bear, Brown Bear, What Do You See? and Polar Bear, Polar Bear, What Do You Hear?.
Eric Carle is now back with a new book called The Nonsense Show and it's full of strange, funny and preposterous scenes on each spread of the book. It's all on purpose though and it's all nonsense!
This kind of book combines nonsense with surrealism which kids love. The combination sparks creativity and imagination and makes children think about what is real and what is impossible or even absolutely absurd. In this book you'll find ducks growing out of bananas, a mouse who's caught a cat, a half leopard/half tiger who has spots and stripes, a fish and a bird who swap places, a horse and a person who swaps heads and much more craziness.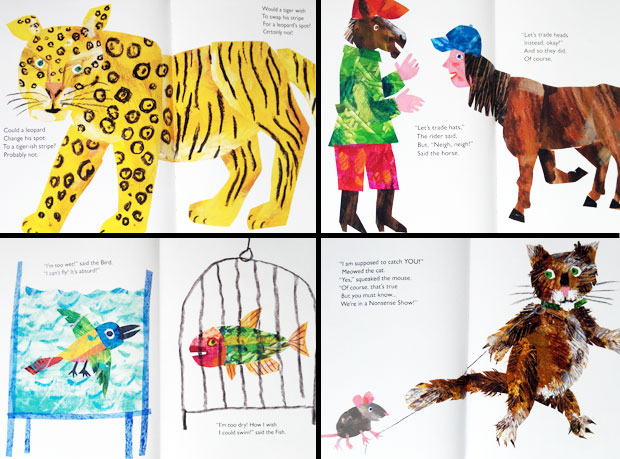 The Nonsense Show is a great children's book! It's fun and makes children think about life and how things work and Eric Carle's illustrations are sure to spark an interest in art — they did for me when I was little.
Eric Carle's books are like nobody else's. He is an original and he keeps expanding and challenging the world of children's books.
The Nonsense Show is recommended for children between 3 and 7 years old but younger kids will definitely enjoy looking at the pictures too. The book is very large which makes it great for reading to a group of children since everyone will be able to see the large illustrations easily.
The Nonsense Show and Eric Carle's other books are available to buy from Amazon.co.uk and all other good book shops that sell children's books.
We were sent this book for this review. As always, all my reviews are 100% honest and all thoughts and opinions are my own.