Book Reviews: A World of Magical Books by Elli Woollard
|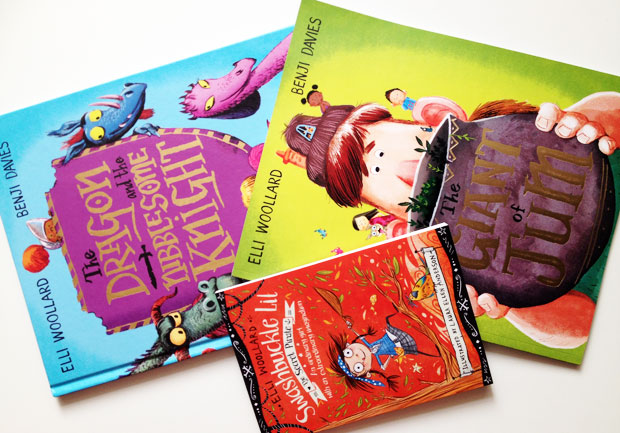 Book Reviews: A World of Magical Books by Elli Woollard
Elli Woolard has three magical books out — two picture books (one new and one recently published with a new cover) and a new first reader book. They are all about a land far, far away…
Elli Woollard is an exciting talent on the children's book scene and as well as writing books for children, she also writes children's poems. Her snappy and catchy rhymes and witty stories make her books hugely popular among adults and children.
She collaborates with award-winning illustrator and animation director Benji Davies who has created illustrations for many beautiful and bestselling picture books.
The three books that we have had a closer look at are:
The Dragon and the Nibblesome Knight
The Giant of Jum
Swashbuckle Lil The Secret Pirate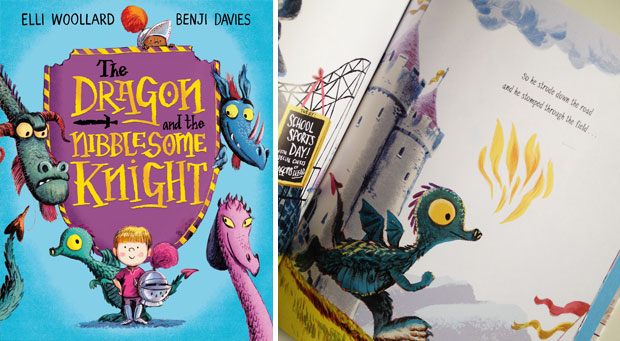 The Dragon and the Nibblesome Knight is a story about a beautiful and extraordinary friendship that explore this question: Can knights and dragons ever be friends?
A young, kind boy helps an odd-looking bird and they become friends. It takes some time before they realise that one is a knight and one is a dragon! They are natural enemies and destined to fight… What will happen to their friendship? Can they even be friends?
The book is so sweet, funny and heartwarming yet brave and bold at the same time. It's a lovely picture book to read together with young children and the friendship theme is really nice and important. As always, I love a good rhyming story like this one as it's fun to read rhyming books aloud.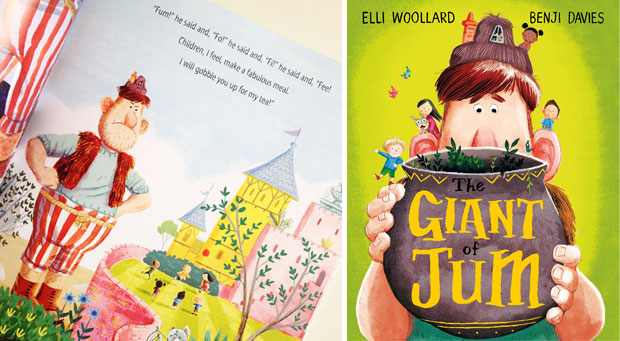 The Giant of Jum is a story about a boy called Jack and a hungry giant.
"Fee!" he said, and "Fi!" he said, and "Fo!" he said and "Fum!"
The grumpy and hungry giant is on the lookout for a tasty snack and the tastiest of them all is a boy called Jack. Jack and his friends are not scared of the giant though and just sees him as a magically tall man who can help them fetch lost balls and rescue cats from trees. This giant might be softer than he'd like to think…
The story is a twist on a traditional, classic fairy tale but with a new funny story with an incredible rhyming text and gorgeous illustrations. It's got an important message too — don't eat kids, eat cake!
The illustrations by Benji Davies in both books are amazing! The dragon is so cute and the drawings are incredibly detailed and beautifully executed. The Dragon and the Nibblesome Knight is slightly darker and The Giant of Jum brighter and more colourful. Classic hand drawn illustrations with pens, paper and paint beat computer ones any day and the ones in these books are perfect.
Both these books are ideal for kids aged 2-6 to read together with parents or carers.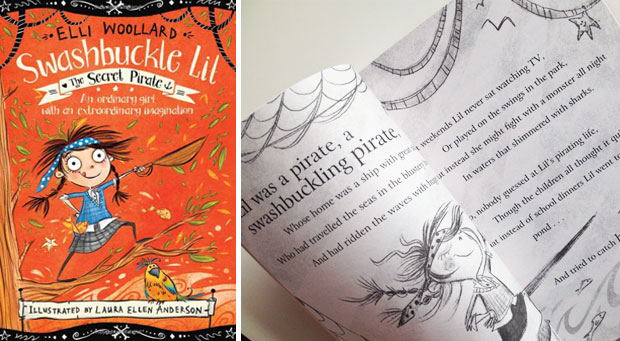 Swashbuckle Lil the Secret Pirate is a first reader book perfect for slightly older children.
Swashbuckle Lil is an ordinary girl with an extraordinary imagination! She's a pirate but a good and friendly one and when there's someone to save, she'll always do what it takes even if it takes her all night… She's always bold and brave!
In the first story, evil pirate Stinkbeard tries to kidnap Lil's teacher and Lil, the schoolgirl and secret pirate, needs to come to the rescue. In the second story, it's sports day and there's a hungry crocodile on the loose! Can Lil and her trusty parrot Carrot scare the baddies away?
Both stories are exciting and fun adventures with rhyming texts and cute black and white illustrations by Laura Ellen Anderson. The book is a perfect transition book from parent-led to independent reading and I recommend it to children who have recently started to learn how to read in school or at home.
We were sent these books for this review. As always, all my reviews are 100% honest and all thoughts and opinions are my own.