Buona Pasqua – Happy Easter with FlashSticks
|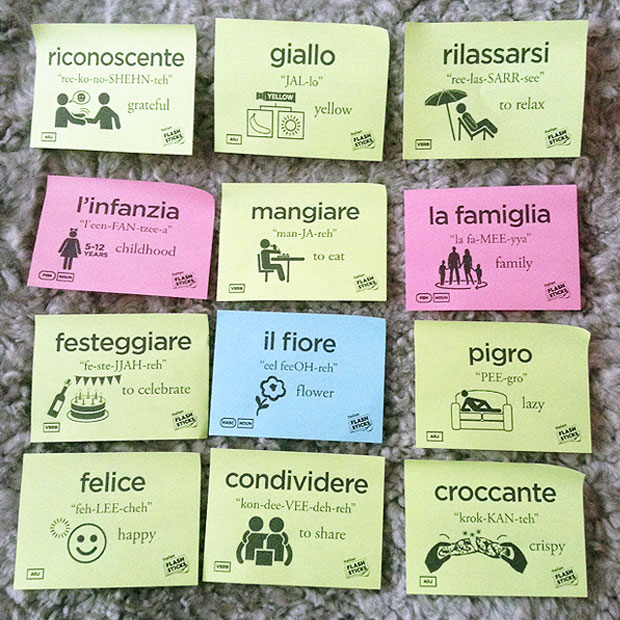 Buona Pasqua – Happy Easter with FlashSticks
Month three of learning a bit of Italian with FlashSticks is here. It's also nearly Easter, so this month I have picked out some words from my FlashSticks packs that I think are suitable for Easter (please see the photo above). For me, Easter is about spending time with my family, relaxing over the long weekend and celebrating by eating too much chocolate! It's a happy time of the year and hopefully it will be sunny and properly feel like spring.
I did some research online too and found some useful Italian phrases and words for this season:
Buona Pasqua! — Happy Easter!
l'agnello — lamb
il coniglietto — bunny rabbit
la primavera — spring
le uova — eggs
uovo di cioccolatta — chocolate egg
uovo di Pasqua — Easter egg
Vorrei augurarti Buona Pasqua. — I'd like to wish you Happy Easter.
Natale con i tuoi, Pasqua con chi vuoi. — "Christmas with family, Easter with friends" (Italian saying)
I also found a website with lots of information about Easter celebrations in Italy. Very interesting!
I am part of the FlashSticks Blogger Team.