Sea-Band Nausea Relief Review + Win Holiday Activity Packs!
|
Sea-Band Nausea Relief Review + Win Holiday Activity Packs!
Summer is here and many of us are heading away on holiday! We've not booked anything yet but might end up doing something more last-minute. Whether you're going on a road trip, flying half across the word or going on a tropical cruise, there's one thing that can have a huge negative impact on your holiday and that is travel sickness. When I was little, I used to be sick when flying and I still don't feel great going on buses or cars for any longer periods of time.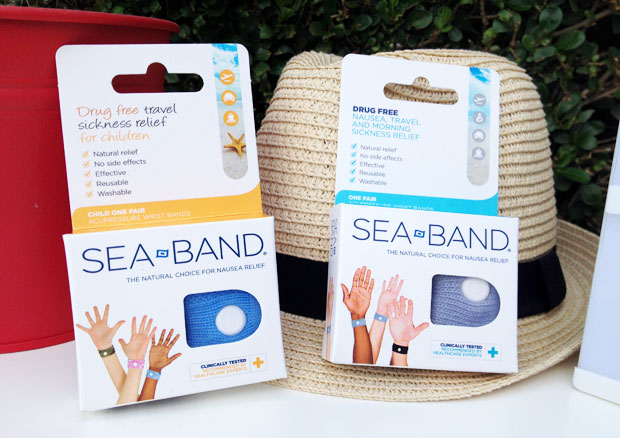 Sea-Bands are a great drug-free solution to travel sickness and are a must-have if you're packing for a family getaway. They are knitted acupressure wrist bands that are clinically proven to relieve motion sickness. They also help with morning sickness so are a great buy if you're pregnant and suffering from nausea (I know I did!) and they help with post-operative and chemotherapy-induced nausea too.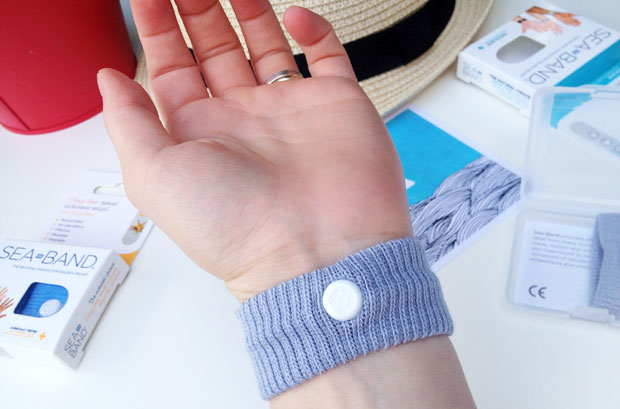 Sea-Band Review
I've been suffering from everyday nausea since I was a teenager so this is a great product for me to wear all the time or on bad days. I remember using the acupressure technique when I was pregnant and was feeling even more nauseous — I used to sit and press my wrist with my other hand. That wasn't anywhere near as practical as wearing Sea-Bands that do the pressing for you as they apply pressure in exactly the right place. They're really comfortable to wear and you can just get on with your day whilst relieving your nausea.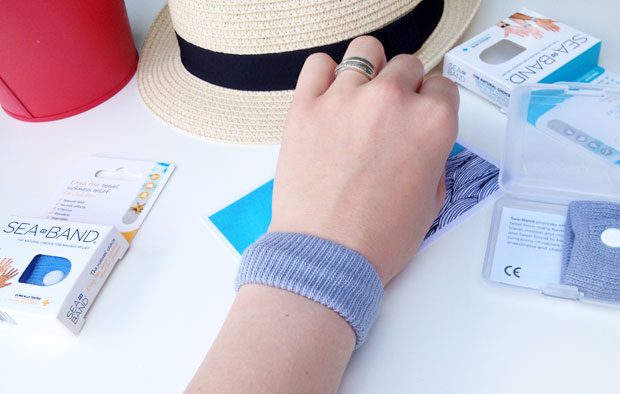 Generally, I try to avoid taking unnecessary medication and love using alternative ways to deal with pain and other ailments like nausea. Sea-Bands are the natural choice for drug-free relief of all types of nausea and they have no side effects at all. Plus, they're effective, discreet, reusable and washable too.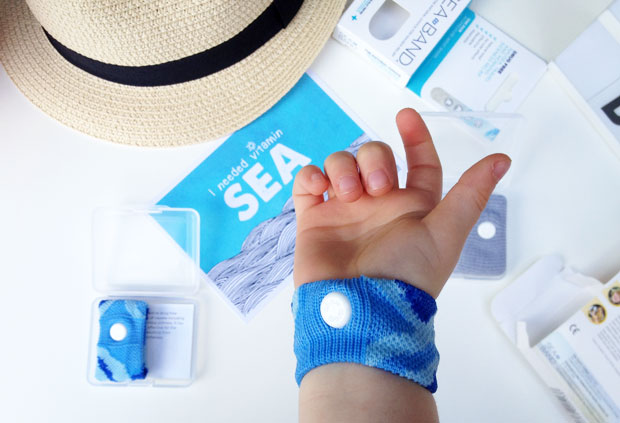 Sea-Bands are available for adults and children which is great as children often suffer from nausea and travel sickness too. The kids' ones come in a range of lovely colourful designs that children will love to wear. My eldest daughter is 3.5 years old and she loves hers! We'll be using these on long car journeys from now on as she was sick once in the car a few months ago and that was not fun…There are a few colour choices for adults too!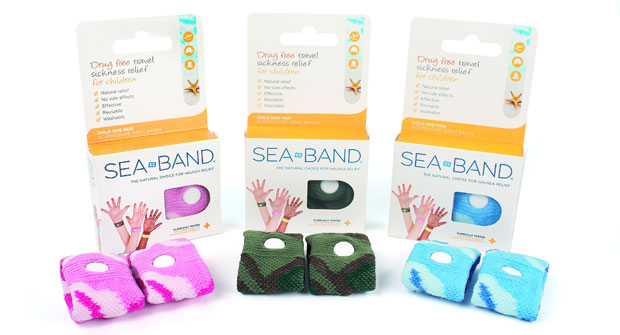 I love that they come in these handy little travel cases to keep them safe, clean and together!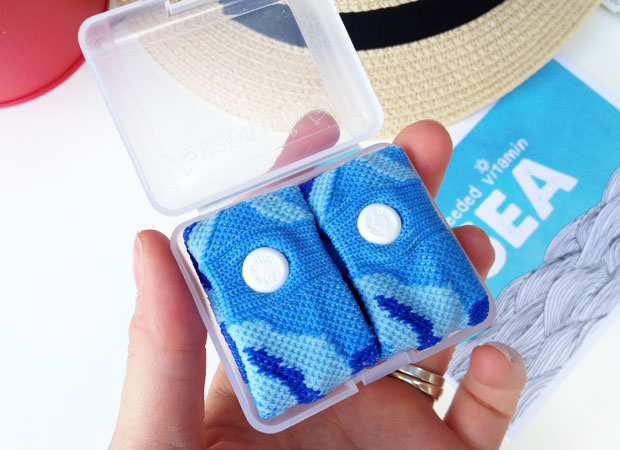 You can buy Sea-Bands online from shops like Amazon.co.uk (from £6.47) or in store from shops like Boots (£8.59). For more information about types of nausea and forms of prevention, visit the Sea-Band website.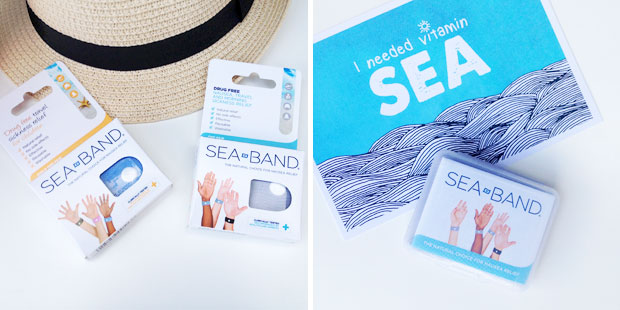 What kind of travel family are you?
All families travel in their own travel style; are you more of a chillaxer or a planner sort of family? You can find out now with the travel family personality quiz here! We're planners and that's quite accurate!
Giveaway: Win a Sea-Band Holiday Activity Pack
However you get to your destination, Sea-Band's Happy Holiday Activity booklet, packed full of activities for kids of all ages, with colouring, fun facts, word searches and much more, means there will be a lot less arguments this summer!
For your chance to win an Activity Book and some Sea-Bands of your own, all you have to do is enter the competition below! Good luck!
The prize is a set including one Happy Holiday Activity Book, one adult Sea-Band and one child Sea-Band. The retail value is £20. Colours may vary. There will be three winners. UK entrants only, Terms & Conditions apply. The giveaway will end on the 4th of August 2017.
Answer the quiz questions in the comments stating the numbers for the correct answers — for example "A, B, C" and use the Rafflecopter to record your details and earn extra chances to win. I'm not approving the comments until the end of the giveaway to keep the answers a secret!
Q1: After putting them on, how soon do Sea-Bands become effective?
A) After 1 hour, as long as you put them on before feeling nauseous.
B) Typically, after 5 minutes, even if nausea has already started!
C) Usually after 30 minutes.
Q2: From which country does the practice of acupressure originate?
A) India.
B) China.
C) United States.
Q3: What does pressure on the acupressure point on the wrist reduce?
A) Nausea and vomiting.
B) Tiredness.
C) Wrinkles.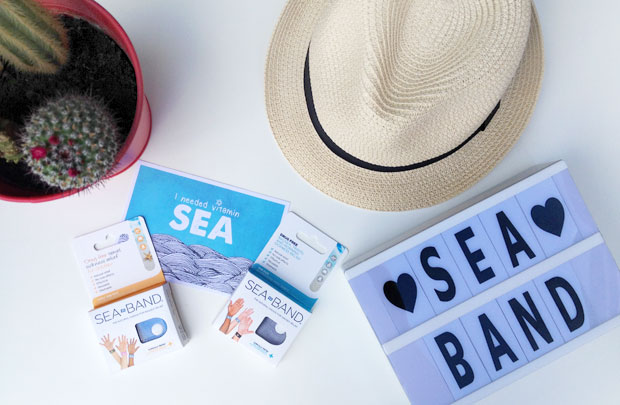 This post is in collaboration with Sea-Band. As always, all my reviews are 100% honest and all thoughts and opinions are my own.